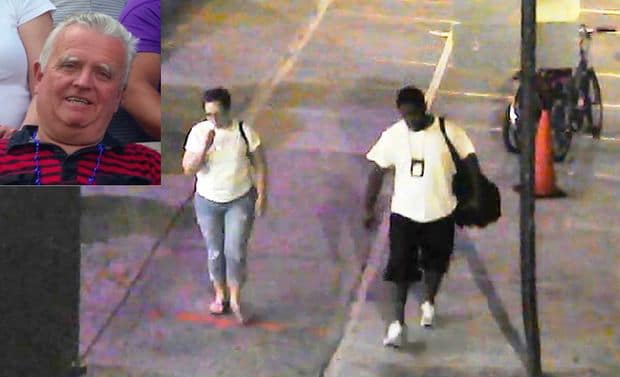 Patrick Gorman sucker punched to death: NYPD release video of a Queens man being violently assaulted 4 months after dying on a Queens street. Why?
Police have released video showing the moment, Patrick Gorman a 64 year old Queens, NY man was sucker punched while walking just after midnight.
The blow led to the man dying with a man and a woman observed in the video leaving the scene of the crime. The suspects have yet to be apprehended.
According to a report via the nypost, Gorman was walking near the corner of Queens Boulevard and Main St in Briarwood when he was approached by a man and a woman just after midnight on June 26.
The video shows the male suspect suddenly punching Gorman, who in turn falls on his back as the man and woman nonchalantly walk off.
Patrick Gorman tries to get back on his feet only to collapse.
Gorman was taken to Jamaica Hospital, where he later died.
The medical examiner has yet to declare the official cause of Gorman's death. The incident wasn't deemed a homicide until October 29.
The male suspect is described as in his 30s and was last seen wearing a white T-shirt, black shorts, sneakers and holding a black bag.
The woman had a short hairstyle and wore glasses. She was last seen wearing a white T-shirt, blue jeans and sandals.
Yet to be necessarily understood is what led to the assailant sucker punching his victim, with some wondering if the assault was race related?
That said, police sources said investigators believe Patrick Gorman bumped into the man's girlfriend and said 'I'm sorry, excuse me,'— only to be punched out by the boyfriend.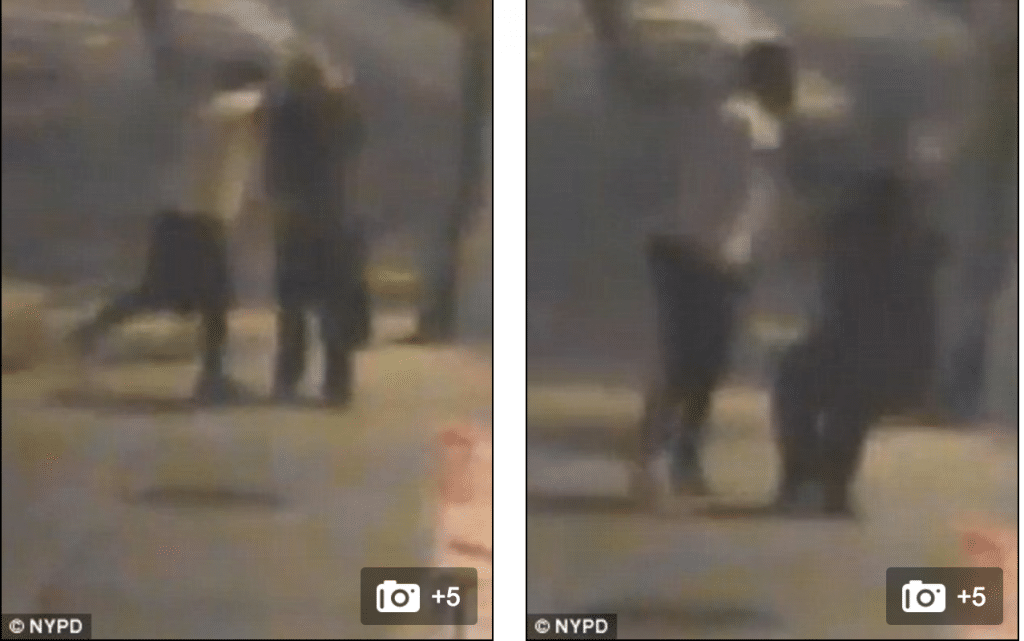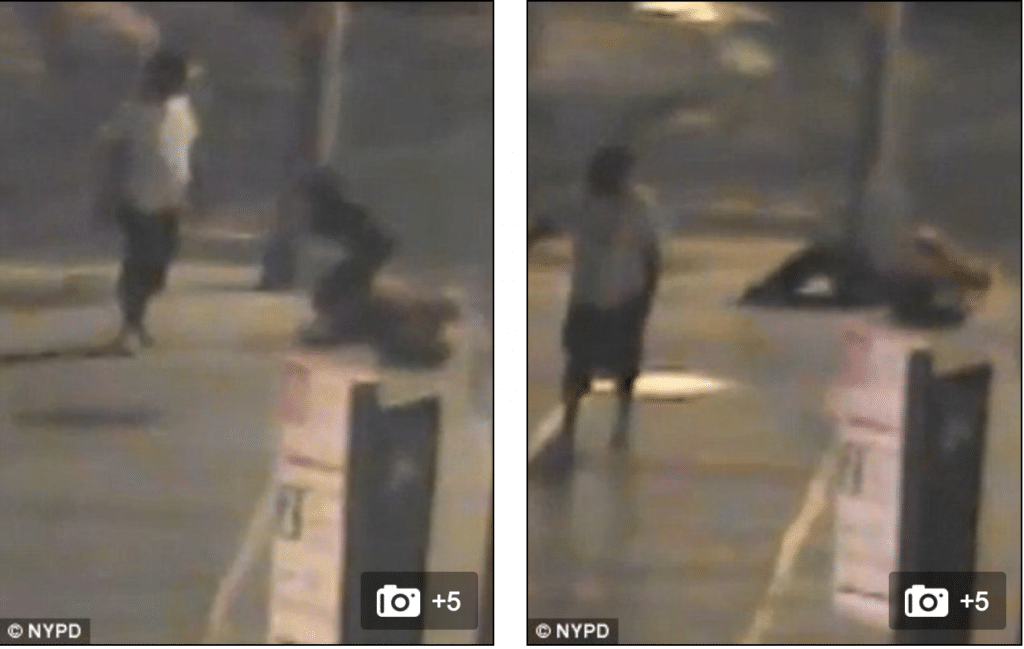 According to his obituary, Gorman who lived alone and had no kids was 'a dedicated fan of the Red Sox, Mets and all things Baseball, Hockey, Basketball & Football.'
'He was a friendly guy, kind of kept to himself, but he was very pleasant,' said Aida Vernon, Gorman's neighbor. 'I was very disturbed when I heard about it.'
Up to his death, Gorman had worked for 20 years in the mailroom at the Lighthouse Guild on the Upper East Side.
Police released the footage after the city medical examiner's office deemed Gorman's death a homicide on Oct. 29, officials said.
Of question is why authorities dragged their heels in announcing the assault was a homicide and thus delaying the release of the video and the chances of capturing the assailants?
Told Bryan Gorman, the victim's brother via the nydailynews: 'The video could have been released the last week in June or the first week in July,'
'Between the time it happened and last week, it seemed like there really wasn't much being done on it.'
Reiterated the brother, 'He was a very kind man,'
'He was never someone who was combative. He would always walk away from trouble. He was not confrontational.'
While adding, 'It's hard for me to say what the police should or shouldn't have been doing.'
NYPD officials didn't have an immediate response to why the video was only being released now.
Anyone with information is asked to call the NYPD's Crime Stoppers Hotline at 1-800-577-TIPS (8477) or for Spanish, 1-888-57-PISTA (74782) www.nypdcrimestoppers.com or text tips to 274637 (CRIMES) then enter TIP577.