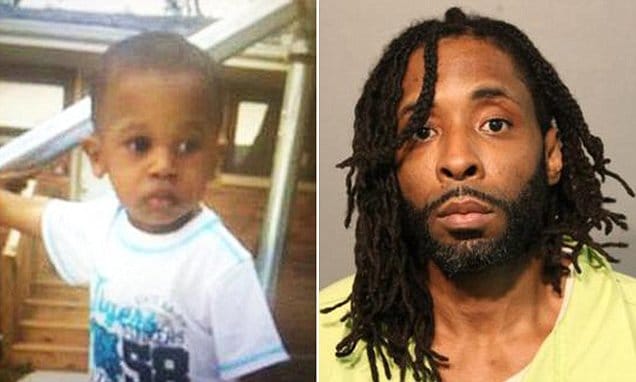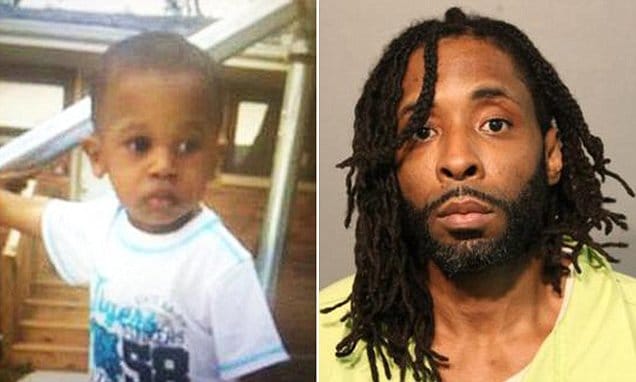 How detectives were able to tie caretaker Kamel Harris as the individual who murdered and dismembered two year old toddler Kyrian Knox.
Kamel Harris has been charged with murder after killing and dismembering a 2 year old toddler child after it 'refused' to stop crying after drinking milk.
The Chicago area man's arrest Monday night came after police were able to match blood found in the 41 year old man's car last November with that of Kyrian Knox who ended up being found murdered and dismembered at Chicago lake in August of 2015.
At the time, Harris had denied that the toddler had been inside the vehicle, but it wasn't until the blood was tested, and this summer, police learned it matched the slain boy notes thechicagotribune.
Harris' arrest comes after he'd been caring for toddler Kyrian Knox, 2, when the child was reported as missing from Rockford in September 2015. The little boy's dismembered body parts were later found dumped in a Chicago lake.
Chicago Police Commander Kevin Duffin during a press conference Tuesday evening said investigators believe Harris 'snapped' and killed the child after he wouldn't stop crying. He says that Kryian, who was lactose-intolerant, had ingested milk and had been crying most of the day before he was killed.
'He just kinda snapped and couldn't deal with it anymore,' Duffin said.
Kamel Harris arrested in death of 2-year-old Kyrian Knox. https://t.co/E4f71k7ftZ pic.twitter.com/09qp98VpIn

— Register Star (@rrstar) November 15, 2016
News of the caretaker murdering and dismembering of Kyrian led to the family expressing open outcry.
Told the child's grandmother, Cameshia Harris: 'And that's a reason to kill a baby?'
'And dismember him? And throw him away like he was nothing?'
The child's death was ruled a homicide, but a medical examiner was not able to determine the exact cause of death.
Harris has now been charged with one felony count each of first-degree murder, concealment of a homicidal death and dismembering a human body.
He was being held in a jail in Winnebago County on an unrelated charge before detectives arrested him and took him into their custody. Authorities didn't say what he's charged with in the other case.
Harris was expected to face a Cook County judge on Wednesday.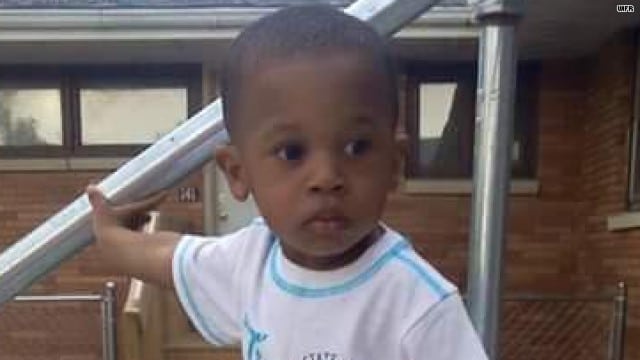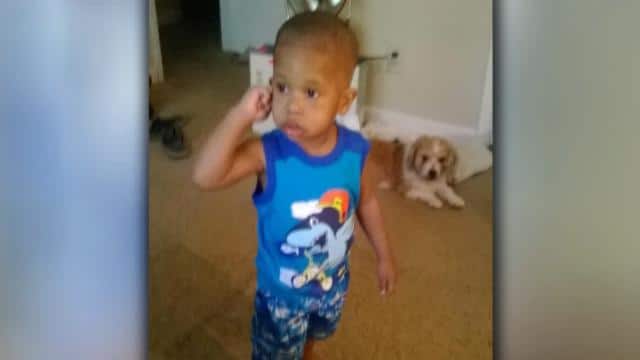 'Babysitter wouldn't let me collect him,' Kyrian Knox confirmed to be missing Chicago lagoon toddler
Who is this child? Chicago cops release sketch of toddler dismembered in park lagoon
Matters first came to the fore after Kyrian's remains were found in the Garfield Park lagoon on Chicago's West Side last year. 
The FBI positively matched the boy's DNA with that of a dismembered body found in the lagoon two weeks before he was reported missing. By then, authorities had begun to appeal to locals as to whom the dismembered boy may have been over the summer.
It wasn't until some months later that authorities were able to match reports of a missing child that summer with that of Kyrian Knox.
Failure to report the child missing for almost two- four weeks after the child first went missing the time led to many suspecting foul play.
The toddler's mother told police last year the child was staying with Harris and his girlfriend while she moved from Rockford to Iowa. In November 2015, police said Harris and his girlfriend had been uncooperative with the investigation.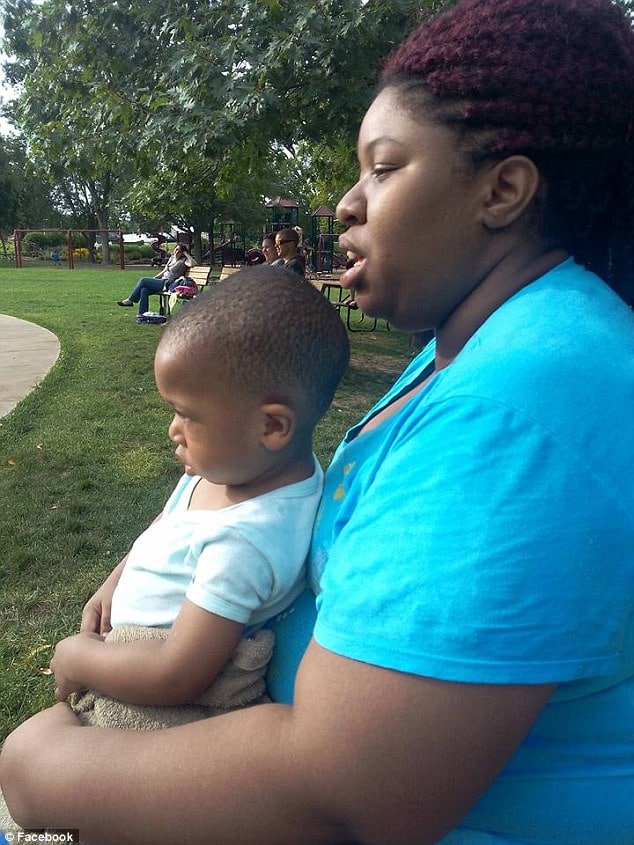 The toddler's mother, Lanisha Knox had left her son in the care of Harris – the father of a friend – in mid-August while she moved to Cedar Rapids, Iowa.
It was during this time that the mother had made numerous attempts to pick up her son from the family that was watching him only to always be given an excuse as to why it was not a good time to collect the youth.
A previous interview via Harris while he was incarcerated at Winnebago County Jail led to Kamel Harris telling the Register Star that Lanisha Knox, a friend of his daughter had dropped Kyrian off at his Rockford home in August with nothing more than a pack of diapers and $30.
'What the hell am I supposed to do with $30 and a pack of diapers? I didn't even know her,' Harris said in a telephone interview from jail. 'She just dropped him off and left.'
It wasn't until September 17, 2015, that the mother reported her son as missing after authorities suspected the child being murdered and dismembered by the rattled Harris.
By August, body parts had been found in Chicago lake, with the mother unaware that her missing son was already dead. It wasn't until November, 2015 that the body in the lake was finally identified as that of Kryian Knox.
Following Harris' arrest, family and friends of the boy's mother have spoken about finally getting justice for Kyrian.
Msjazzy Knox, who appears to be a relative of Lanisha, wrote on Facebook next to a post which stated that Harris was being charged: 'Amen finally justice for Ky.'