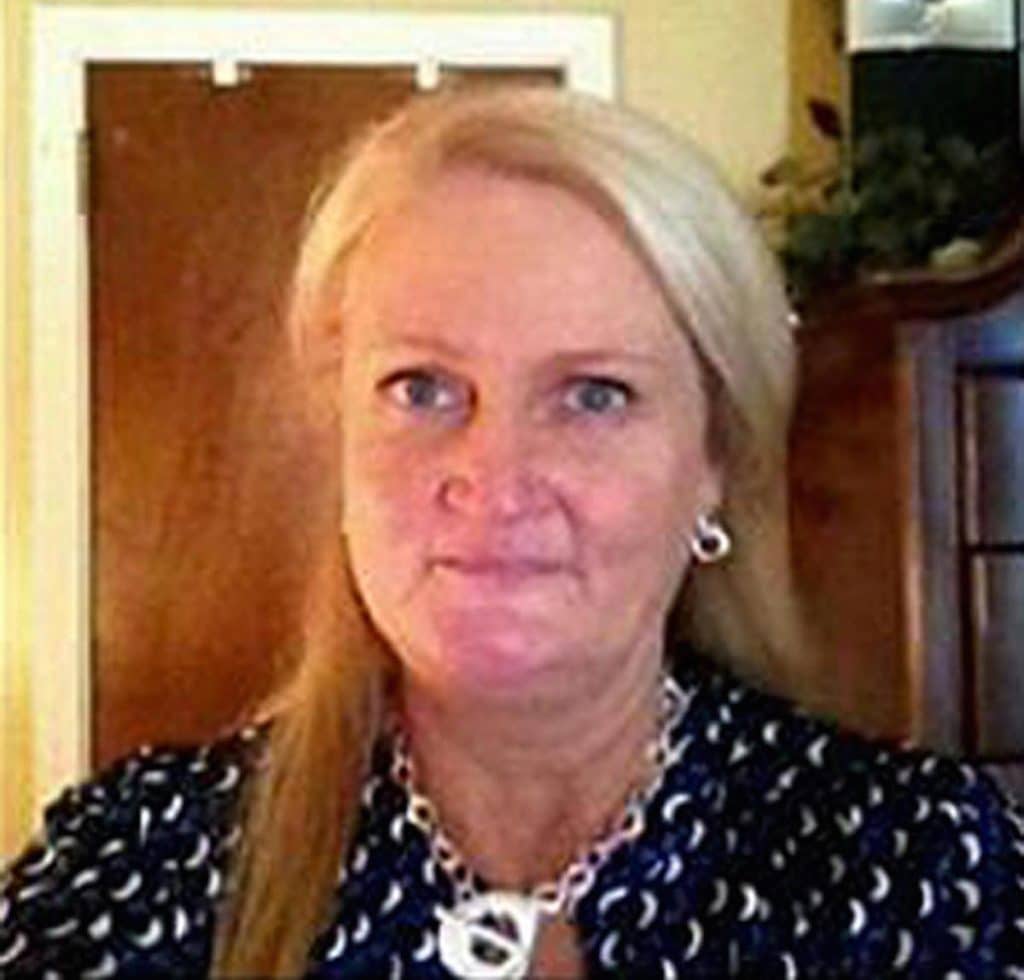 How June Pridmore a senior Alabama bank executive confused her personal racist views as giving her permission to go on a hate filled rant on social media without bearing consequences.
June Pridmore a high level Alabama bank executive at Regions Bank has been fired after going on a Facebook rant where she referred to President Barrack Obama and the first Lady as 'Barrack, socialist Muslim O'Bama' and 'Michele O'Bama.'
The bank executive's firing reports AL.com came after Pridmore's Facebook post (spelling mistakes galore…) alluded to slavery and suggested President Barack Obama was Muslim, went viral (naturally), forcing her employer's hand after commentators took exception, with one decrying June Pridmore as 'Racist of the week.'
In her post, the bank executive started off praising the newly President elect, Donald Trump before shifting her focus to the Obamas.
Wrote the Alabama bank executive: 'I voted him in. I like him,'
Adding: 'He has a beautiful wife unlike the ugly and embarrassing woman, (for lack of a better word), in the White House now. Ms. Trump's foot would make Michele O'Bama a Sunday face.'
From there, Pridmore adopted the new national past-time of dropping one's guard and brazenly showing to the world their real sentiments (warts and all) where the bank executive then wrongly accused the Obamas of 'sponging the US of money flying to every single location in which they could vacation, taking the Grandmother with them. I'm surprised they didn't move the uncles and aunts in with them.'
The First Lady's mother, Marian Robinson, lives in the White House and helps take care of the Obamas' children, Malia and Sasha. That said statements saying the grandmother is flown along were greatly exaggerated. 
Wrongly fired? Scarlett Fakhar Texas reporter sacked after pro Donald Trump Facebook post
'This poor Gorilla' Jane Wood Allen teacher's aide fired for racist Michelle Obama posting
Emily Austen Fox Sports reporter fired: 'I didn't know Mexicans were that smart'
Not stopping there (ignorance and malice sometimes knows no bounds) our collective hero went on to lambast the Obama for 'flying the family dog on a separate plane', (do you really suppose?) while also writing that 'I prefer a man who can buy Michele and Barrack and sell them several times over'.
So much for putting an end to political correctness and letting out garbage on the public front door.
It wasn't naturally too long before Pridmore's ashen employer was compelled to take action, private Facebook or not.
Told Regions Bank spokesperson Jeremy King via AL.com: 'We appreciate the concerns shared about offensive social media comments that were made through an associate's personal Facebook account,'
'We want you to know that we share those concerns. Those comments do not reflect our values as a company or the way we do business. The associate is no longer an employee of the company.'
A regard of Pridmore's LinkedIn profile (since scrubbed along with all her other social media profiles) showed she'd served as senior vice president of loan operations since 2008. WANT TO GUESS HOW MANY LOANS SHE DOLED OUT TO ALL YOU COLORED FOLK???
Of note, Regions Bank insisted that Pridmore did not work in a position that had any authority to approve or deny loans.
What do you think, did Regions Bank make the right decision in sacking June Pridmore, or was it a situation that by now it had no choice if it wished to save face and continue doing business with a community who might have wondered if they too harbored racist and incendiary attitudes?