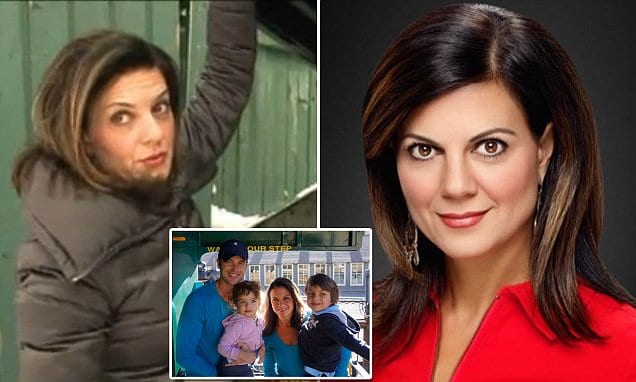 Heidi Hemmat KDVR Fox 31 anchor quits: Was it a situation of one investigative reporter being physically threatened or her employer's ambivalence towards her?
Heidi Hemmat a Denver based TV anchor has quit her job after a recent story she covered led to the journalist receiving death threats. 
Penning a blog post, the award winning investigative reporter at KDVR Fox 31 explains how she felt her life (and sanity) were in danger after a recent story she covered led to her being targeted.
The threats wrote the six time Emmy award winning journalist came after a 2015 story in which she investigated a tv and repair store owner at the center of fraud accusations over his criminal past along with the alleged dumping of customer documents (despite a court order to turn the documents in). 
During a four-part investigative story for KDVR, Hemmat went all out retrieving receipts the owner had allegedly thrown away.
'We're looking at all the receipts you threw away,' she told the business owner when he confronted her and threatened to call the sheriff. 
'You probably should. They asked you not to throw these receipts away,' Hemmat retorted.
According to Heidi Hemmat's report, the businessman Muhammed Murib was eventually ordered to close his AAAA TV Electronics Repair and Vacuum business.
Wrote the TV anchor on her personal blog: 'I worked very hard to expose this guy – and in the end, I paid a very high price. There's a reason why I'm not saying his name – it's because I'm still scared of him,' 
'Shortly after he learned about the charges against him, that were a direct result of me, I got a call from his psychiatrist.
'She told me he was 'homicidal' and was planning to kill me. The psychiatrist thought the threat was so credible, she broke HPPA laws (the laws that protect medical records of psychos, such as the theater shooter – James Holmes) to warn me.'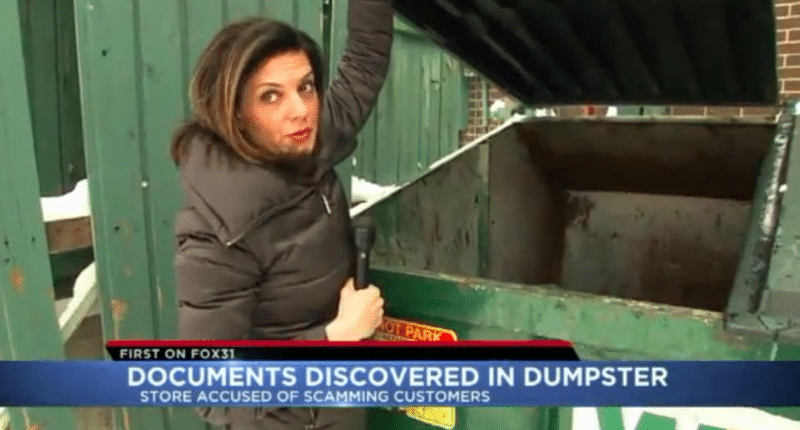 The mother of two said her employer KDVR initially paid for undercover Denver police officers to be stationed at her home but then expressed concern over how much it was costing and removed the personal security.
Hemmat alleges her employer expected her to cover the ongoing consumer fraud case against Murib over the following six months despite the reporter 'fearing for life'.
At one point bosses at KDVR told the reporter 'If he was going to kill you, he would have done it by now.'
It was then that Hemmat made the choice to get out of the business of investigative journalism, writing: 'I knew I couldn't keep ambushing people who did bad things to other people. Society has changed. People have changed. My physical and mental health were unraveling.'
She said she applied for an unpaid leave of absence when the ratings period ended and in August asked to be let out of her contract.
Hemmat wrote that her boss sent around a note saying 'Heidi is no longer an employee of FOX 31' – while failing to acknowledge her 15 years of employment and the six Emmy awards she had won. 
Which of course raises the unsettling question, was it the threats of her subject matter that really unravelled Heidi Hemmat or the at best ambivalence displayed towards her by her employer as she struggled at great personal toll to upend her end as a credible journalist?
And then there was this update, courtesy of mediaite, see what you think?
UPDATE: 'In a statement provided to Mediaite, Joan Barrett, the Vice President and General Manager of KDVR & KWGN said, "These accusations are unequivocally false, we took Heidi's concerns very seriously and provided her with support, security and an attorney, for which Heidi expressed her appreciation. To be clear, we never denied a request for additional security. We are disappointed Heidi has chosen to view the circumstances differently and disparage the station.
We wish her nothing but the best during what appears to be a continued difficult time.'