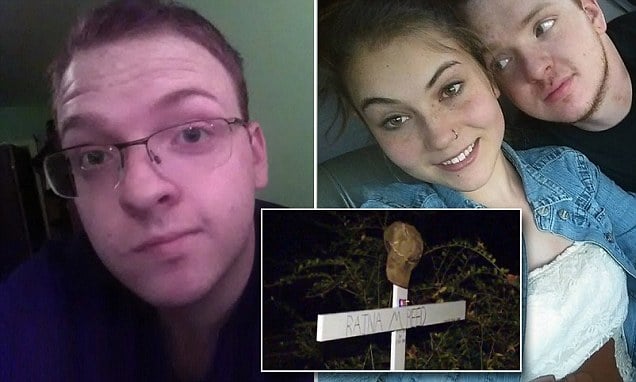 How Elijah Cox a 20 year old Georgia man and his teenage fiance Raina Reed came to die in a Southern, 'Romeo and Juliet' like tragedy pursuing a forbidden love.
Elijah Cox a 20 year old Georgia man and his 16 year old fiance, Raina Reed have died in a horror car crash shortly after the teen was abducted from her family home during a Thanksgiving dinner.
The couple were killed instantly when Cox's speeding car crashed into a tree and burst into flames in Villa Rica circa about 8.40pm, Thursday night.
Cox and Reed, a Temple High School student had been living at his parent's house in the days leading up to the accident but the teenager's family were not happy with the arrangements and took her back to their home. 
In turn, an outraged Cox a few hours later turned up at the Reed's family home where according to Carroll County Sheriff's Chief Deputy Brad Robinson he arrived with with a shotgun, firing off at least three rounds.
In turn the teen and five of her family members hid in the bathroom and called 911.
Told the aunt via WSBTV: 'He came in yelling for Raina and kicked in the bathroom door and she jumped up as brave as she is and slapped him in the face and told him to stop,'
Adding: 'He grabbed her, and she was telling him to stop, that she didn't want to go.'
Cox took the teenager and fled in his dark-colored Volvo sedan, with the aunt saying it appeared Elijah Cox was 'drunk'.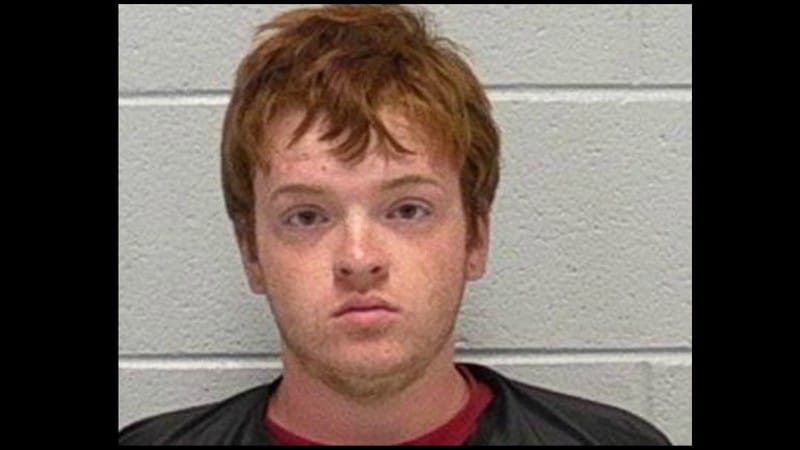 Father of 16 y.o. #RainaReed just shared this photo of his beautiful daughter. Says it was taken on Thanksgiving-hrs b4 her deadly crash. pic.twitter.com/giu1j0PCV7

— Portia Bruner (@PortiaFOX5) November 25, 2016
Robinson said police passed Cox on their way to the home, with the youth speeding in the opposite direction. From there cops did a U-turn giving chase to the couple.
Minutes later,  Elijah Cox and Raina Reed would be dead after the couple's car crossed over onto the opposite side of the road, before crashing into a tree and bursting into flames. 
The Georgia State Patrol confirmed a rifle and a handgun were found in the charred remains of the car.
The couple's death comes after Raina Reed had recently agreed to marry her on and off boyfriend of two years, Elijah Cox, despite her family being opposed to their relationship.
The age of marriage consent in Georgia is 16, with parental permission.
The couple's deaths have since raised concerns, with some questioning the wisdom of police having given high speed chase which ultimately played a part in the capitulation of a southern 'Romeo and Juliet' tragedy….
"She saved our life."Family of Carroll Co.teen abducted by armed 20 yo fiancé.Both died in fiery crash after family held at gunpoint.@wsbtv pic.twitter.com/xCmGFRPSzE

— Nicole Carr (@NicoleCarrWSB) November 25, 2016