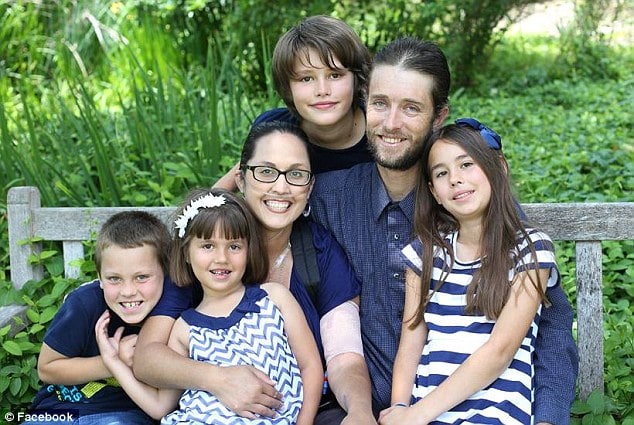 Stephanie Packer has told of her struggle to attain life prolonging treatment despite wider acceptance of right to die measures by US states.
Stephanie Packer a terminally ill 33 year old California mother has told of being denied chemotherapy while her insurance provider said she could have assisted suicide drugs for just $1.20.
Despite initially being denied recourse to life prolonging measures, the mother of four has now told of being able to buy more time with her husband and her children.
The mother who suffers from scleroderma, a chronic autoimmune disease for which there is no cure, is now one of the faces of the 'right to live' movement battling lawmakers in a growing number of US states which have permitted assisted suicide.
First diagnosed in 2012, Stephanie Packer was told she had three years to live. 
Her insurance company initially refused to pay for chemotherapy medicine while she battled her illness. 
Paradoxically bosses admitted their policies meant suicide drugs could have been approved if the mother had requested them – with a co-payment of just $1.20.
It was only applying pressure on her insurance firm and threatened to go live with her story that executives relented, approving the drug which may buy her more time.
She is now determined to spend as much time with her children aged between seven and 13.
Told Packer a devout Roman Catholic via the New York Post: 'I want my kids to see that death is a part of life.' 
Reiterated the mother in a video distributed by The Center for Bioethics and Culture Network: 'For a while, five months or so, we've been trying to get me on a different chemotherapy drug for the infusions, because my doctor felt that it would be less toxic than some of the other drugs that we were going to be using.
'And I was going back and forth, and finally I had heard back from them, and they said, "Yes, we're going to get it covered, we just have to fix a couple of things."' 
Offers Stephaine on her personal website, Stephanie's Journey: 'If everyone had a doctor who cared, no one would even consider ending their own life. 
'Patients don't know how to find that doctor or how to navigate the complicated health care system and they don't have the tools or information they need.
'They're so tired and don't have the strength to deal with the fight. Instead, they'll take the assisted suicide option because it's easier.'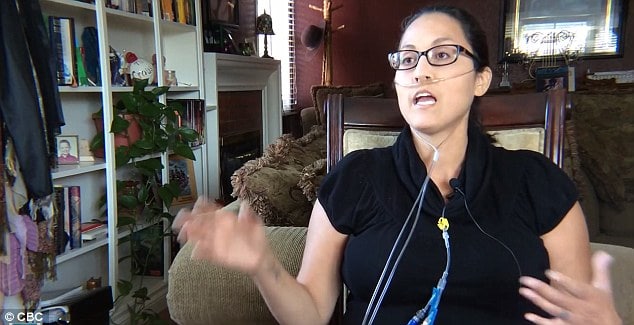 A report via the dailymail tells of Packer standing firm against the growing wave of pro-euthanasia campaigns which have gained in power since the case of cancer sufferer Brittany Maynard who legally took her own life with barbiturates.
Nevertheless, Sean Crowley from the euthanasia charity Compassion & Choices said he supported Packer, adding: 'We're heartbroken for this woman. People battle drug companies every day.
'They go through awful pain and suffering just to get well. We think people should be able to do whatever they want.'
Californian lawmakers in June gave doctors the power to carry out assisted suicide despite a fight by pro-life campaigners.
It follows similar laws in Oregon, Washington state, Vermont and Montana which allow patients, who are mentally competent but believed to have six months to live, the right to die with doctors' help. Colorado will vote on November 8 for a similar proposal.
Both Stephanie and her husband believe if California legislation called SB 128 passes, it would create the potential for abuse. Pressure to end one's life, they fear, could become a dangerous norm, especially in a world defined by high-cost medical care.
Instead of fatal medication, Stephanie says she hopes other terminally ill people consider existing palliative medicine and hospice care.
The spread of assisted dying has reached Canada, Japan, Colombia and parts of Europe.
The Dutch government is looking into allowing the elderly to end their lives if they feel they have 'completed life' despite not suffering from terminal illnesses.