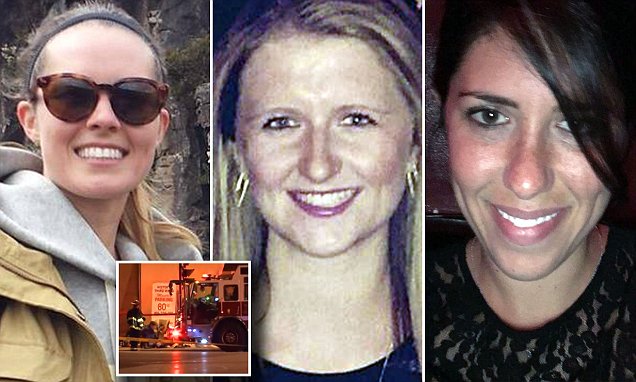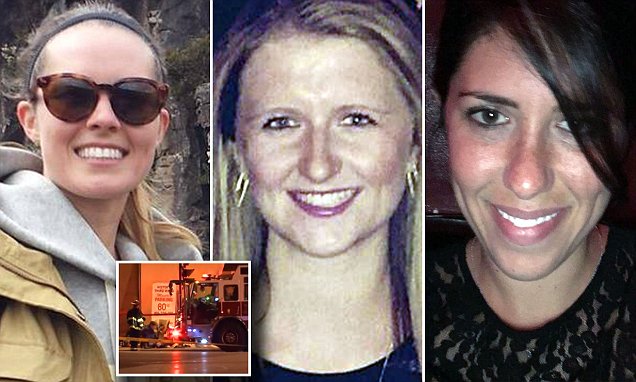 Lindsey Cohen, Ashley Sawatzke, Amy Taylor killed in Milwaukee hit and run: Was the driver of the crash vehicle under the influence upon fleeing the scene?
Tragedy has struck as three friends traveling from Chicago were killed this weekend when a vehicle ran a red light and slammed into the Uber car they were riding in Milwaukee.
Killed were Amy Taylor, 32, Ashley Sawatzke, 30 and Lindsey Cohen, aged 35.
A report via the Chicago Tribune told of the 23 year old driver of the Lexus smashing into the Uber initially running away before turning himself in Monday afternoon.
Miraculously, the 41 year old driver of the Uber vehicle survived, taken to hospital where he was described to have sustained non life threatening injuries. The driver's name was later identified as Tim Snyder.
Two of the passengers, Sawatzke and Taylor died at the scene, with Cohen dying at local Froedtert Hospital.
According to WISN, the deadly crash took place at around 3am on Sunday when a 2015 Lexus R350 going southbound on North 2nd Street ran through a red light and crashed into a 2013 Ford Fusion traveling west on Clybourn Avenue.
The Ford was an on-duty Uber vehicle that was transporting Ashley Sawatzke, Taylor and Cohen, all three from Chicago. At the time all three women were en route to Milwaukee's Kimpton Journeyman Hotel.
Offered Demone Madison via fox6now who witnessed the crash: 'It was loud. It sounded like a 'boom."
Following the fatal collision, two men who were in the Lexus fled from the scene on foot. A report via ABC 7 Chicago cited police saying the Lexus was not reported stolen.
The individual behind the wheel of the luxury car, a 23 year old man, surrendered to police late Monday afternoon. As of 5pm, he has not been charged. 
Yet to be understood is if the driver was under the influence and or whether they had previous driving infractions? Some commentators speculated if the driver waited to 'sober up' before turning themselves in.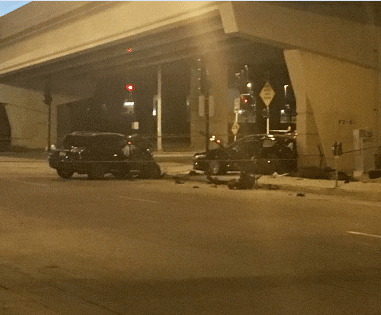 Social media posts indicated that the three victims were friends, and at least two of them at one time had been co-workers.
Ashley Sawatzke worked as account supervisor at the Chicago branch of the global advertising firm Leo Burnett, where she had been hired just five months ago, according to her LinkedIn profile.
Prior to that, she had spent four years working at the Chicago-based ad agency Energy BBDO, which was also the place of employment of Amy Taylor and Lindsey Cohen.
Killed in crash in MKE: Ashley Sawatzke, Lindsey Cohen, Amy Taylor were co-workers at advertising firm in Chicago: https://t.co/1quivMEoko pic.twitter.com/SApQtpRoOx

— FOX6 News (@fox6now) October 24, 2016
Responding to the tragedy, Leo Burnett issued a statement referencing much beloved employee, 
Told the outlet: 'We are deeply saddened by the tragic news of Ashley Sawatzke's passing. She was a valued and loved member of the Leo Burnett family. Our thoughts and prayers are with her friends and family at this time.'
A GoFundMe.com account has since been set up for the Uber driver, hurt in this crash.
Of note, a report via CBS58 told of an autopsy conducted on Monday where it was determined that all three women were rear passengers, and were not wearing seat-belts. The medical examiner ruled all three deaths an accident.