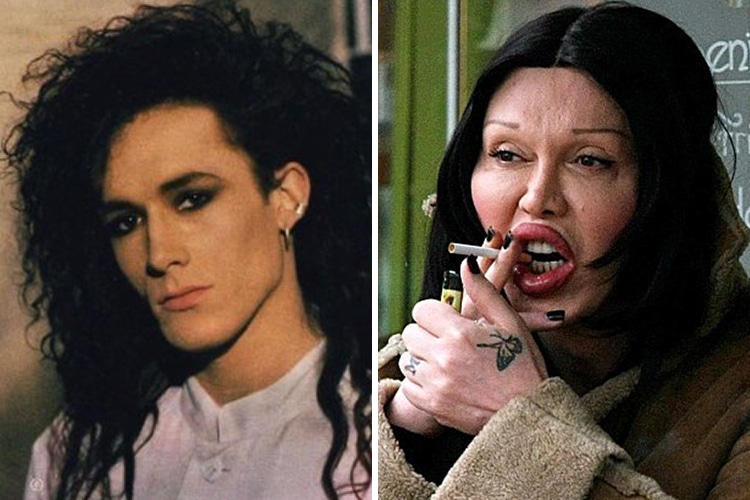 Pete Burns Dead or Alive singer dead: How a former 80's heart throb's preoccupation with fame, youth and looks may have unwittingly immortalized him but also killed him.
Singer Pete Burns of Dead or Alive and Celebrity Big Brother fame has died at the age of 57.
The former 80's heart throb and eccentric persona is said to have died of 'unexpectedly' died of a massive heart attack on Sunday.
Tweeted the UK celebrity's manager, Steve Coy: 'It is with the greatest sadness that we have to break the tragic news that our beloved Pete Burns of (Dead Or Alive) died suddenly yesterday of a massive cardiac arrest.' 
Burns, from Wirral, Merseyside, founded band Dead or Alive in 1980, came to find fame when his breakthrough single, 'You Spin me Round' shocked audiences worldwide before the larger than life persona went on to in recent times feature in several reality television shows.
Of note, Burns had undergone a series of ongoing plastic surgery operations, with the singer having once said, 'I hope when I'm 80 God doesn't recognize me.'
To what degree if any Burns' death may have been related to a slew of cosmetic surgery complicating the larger than life person's health is yet to be understood.
Dead Or Alive singer Pete Burns dies after suffering a "massive cardiac arrest" https://t.co/im0AWmtar2 pic.twitter.com/QSIcpNfqkq

— The Sun (@TheSun) October 24, 2016
Hi guys, it's Kyle here. Was asked to send out this tweet on behalf of Steve, Lynn & Michael. #rippeteburns #sadtimes #icon SO SAD!!! pic.twitter.com/rOkAVHsZQg

— Pete Burns (@PeteBurnsICON) October 24, 2016
Added Pete Burns manager to fans: 'All of his family and friends are devastated by the loss of our special star.
'He was a true visionary, a beautiful talented soul, and he will be missed by all who loved and appreciated everything he was and all of the wonderful memories that he has left us with.
'We have no more words, we will make a further statement when we have had a chance to come to terms with our devastating loss.
'He will live forever in our memories.'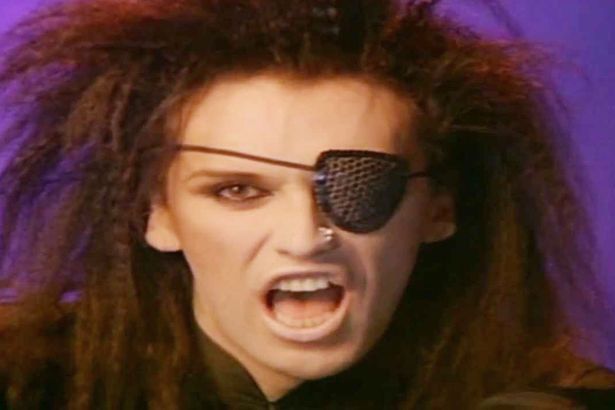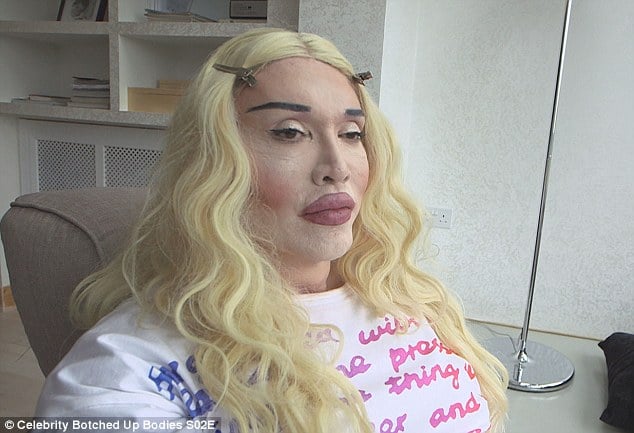 Tellingly, Burns according to a report via the dailymail earlier this year conceded enduring a whopping 300 plus procedures to fix what he described as 'botched surgery' on his face, which left him depressed and fighting for his life.
The star – who likened himself to Frankenstein's monster – vowed to never stop going under the knife in the pursuit for physical perfection. 
He declared: 'The number of surgeries I've has is probably 300. I hope when I'm 80 and I get to heaven God doesn't recognize me.' 
Burns said his obsession with changing his face started more than two decades ago at the time of his chart success with You Spin Me Round.
'I realized I was going to be a visual entity and that I had to look good', he said.
'I had a broken nose. In the punk days somebody head butted me in Liverpool and it went over to one side.' 
The star splashed out £750 ( $916 USD) to go under the knife in the quest for the perfect nose, but knew when he woke up 'covered in blood' that things had gone wrong. 
The reconstructive surgery that followed was the first of dozens of corrective treatments, including four nose jobs, two sets of cheekbone implants and lip plumping.
But his lip augmentation also went badly wrong – and the filler injected into his pout began spreading all over his face.
He said: 'I started to develop holes in my skin and if I so much as touched my face there would be an audible hissing and out onto the mirror would vomit this yellow fluid.' 
After suing the surgeon and receiving £450k in compensation, Pete Burns underwent around 200 surgeries over the space of two years to fix the problem.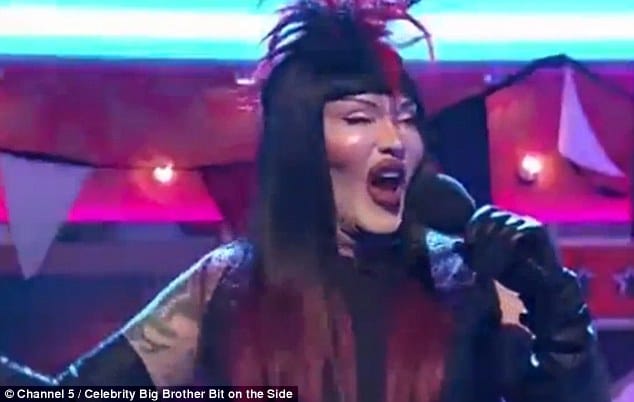 Told the larger than life personality: 'I've had a major operation a week for two years to remove it from my cheeks where it had migrated, my Adam's apple, the back of my eyes.
'They couldn't do anything about the liver and the kidneys. I had to excrete that out.'
Complicating matters was the large amount of medication Burns was taking in lieu of the surgery which is understood to severely compromised the celebrity's health.
So copious were the complications in one incident, Burns told of ending up being rushed to hospital.
Told the 80's singer: 'I developed blood clots and pulmonary embolisms in my legs, heart and lungs.' 
In the aftermath of Pete Burns' death, fans, followers and friends took to Twitter posting tributes to the fallen man. Some of which are pasted below:
Dead or Arive の Pete Burns さん、まだこんなに人気なの? ひょっとしてイギリスの美空ひばりなの? Pete Burns Live- You Spin Me – Big Brother – 2016 5/2 https://t.co/xrH1LBIFk9

— けんぞー (@kenzo_orz) October 2, 2016
The fact that no one can confirm whether Pete Burns is dead or alive is exactly how he'd have liked it. If it's true he'll be sorely missed.

— Fat Brenda (@fatbrenda) October 24, 2016
Dead Or Alive frontman Pete Burns passes away aged 57 https://t.co/RzxCMjGeeA pic.twitter.com/PeiDo3U7xo

— THE LINE OF BEST FIT (@bestfitmusic) October 24, 2016
What the hell? Pete Burns is dead?! pic.twitter.com/OW3540VnrX

— fluffy hair Aaron? (@padderskirk) October 24, 2016
I love watching old Dead or Alive/Pete Burns music videos on YouTube. One hit wonder my ass!

— Ryan Jagger (@ryanjagger) September 28, 2016
So sad to hear of the death of Dead Or Alive's Pete Burns. One of the last great 80s freaks to make it big before pop got boring again. RIP.

— Simon Price (@simon_price01) October 24, 2016
Remember when pop stars weren't media trained to within an inch of their life? Pete Burns was a provocative, quirky, glorious one-of-a-kind

— Roo Green (@roogreen) October 24, 2016