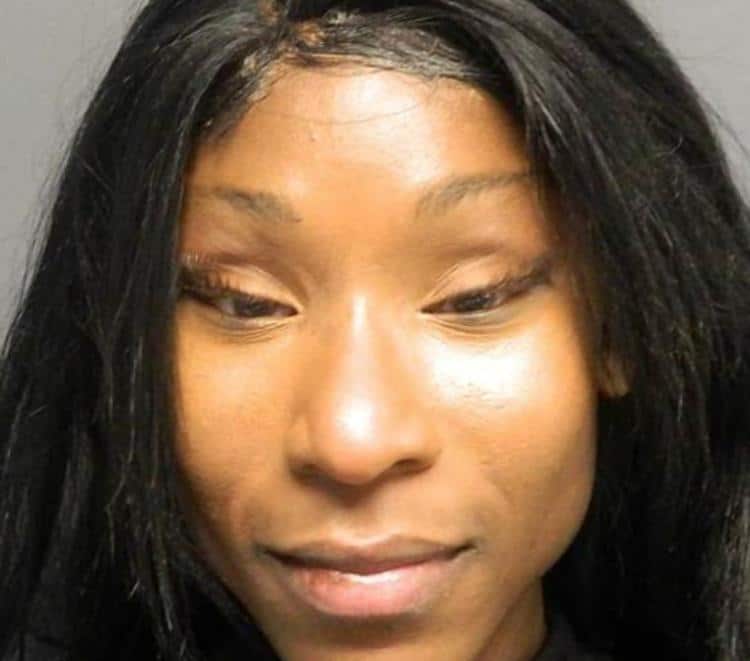 How Maryam Simpson a NJ hairstylist found herself in an altercation after a client took exception to her handiwork and then some…
Entering the annals of tabloid ennui is latest entrant, New Jersey hairstylist, Maryam Simpson who recently found herself arrested after pepper spraying a client who wasn't too thrilled with Maryam's handy-work. What handy work you wonder? Follow Maryam this way …
The madness (naturally) came to the fore after our collective hero advertised her services on Craigslist leading to the 35 year old hairdresser agreeing to work at a client's apartment in Bloomfield, October 13.
Unfortunately for Maryam Simpson, her client, 25 year old woman, Jessica Mahecha didn't think too much of Maryam's handiwork which according to a report via NJ led to the two women arguing.
Explained Mahecha via WCBS: 'I didn't want to dye my hair,'
'So I had requested that she do an extension so I didn't have to touch any of my personal hair.' 
Matters soon escalated with Maryam ('gal works hard for her money…') taking umbrage and pepper spraying the woman in the face before 'sprinting' out of the apartment.
'I told you bixch!!'
Bloomfield police tracked our collective hero, leading to her arrest on Monday, charging the Bellevue resident with aggravated assault and a weapons offense.
'I told you bixch !!'
Latest developments include Maryam being released after posting $35 000 bail.
Of note, Maryam Simpson uses the name Freddy (do you suppose?) to advertiser her/his services
Maryam's former client was treated for minor injuries. Bixch!