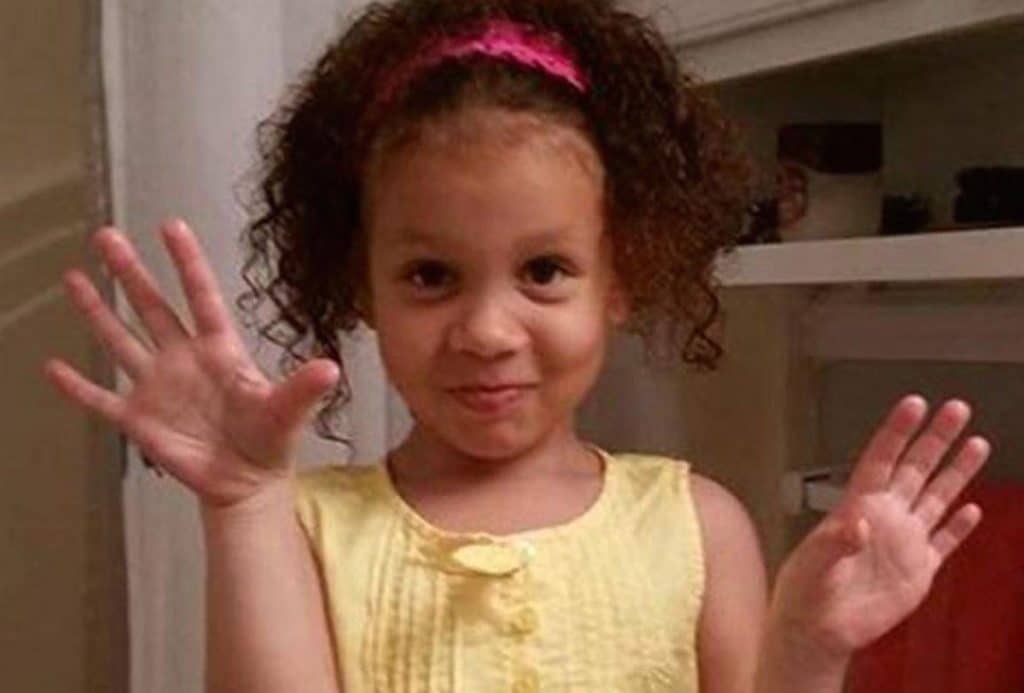 What led to Kiyana McNeal a 4 year old Michigan dog suddently being set upon by her new adoptive Doberman dog? Previous owner insists dog had never been violent.
Tragedy has struck the household of 4 year old Michigan girl, Kiyana McNeal who was mauled to death by a new pet dog her parents had just bought for her.
The toddler was pounced upon by the dog shortly after its previous owner brought it to the family's St Joseph County home Sunday.
At the time, Kiyana, excited to have a new dog tried to offer her new pet dog a treat when it mauled her.
The girl's mom, Jacey McNeal Wolkins, who tried to protect her daughter from the Doberman mix, suffered head and hand injuries in the attack and remains in hospital.
Local reports told of the little girl trying to train her new adopted pet with a biscuit treat when it attacked her.
Offered neighbor Becky Davis via WOOD-TV: 'The dog come and sniffed it, and then stepped back. Then come, sniffed it again,'
'And evidently the third time he got her.'
Her mom and the dog's old owner tried to revive Kiyana while they waited for an ambulance.
'They had the baby on the ground doing CPR. It didn't do any good,' Davis said
Of question is how Aiyana's mom found the dog for her family and what safety precautions or questions were asked. The original owner insisted it had never been violent before.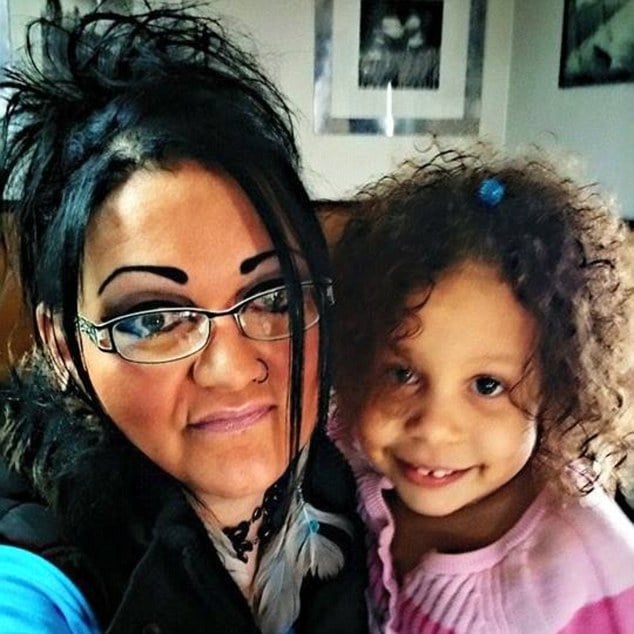 A report via  michiganlive told of Kiyana's mother finding the 3 year old Doberman for sale in Illinois.
According to the toddler's step-mother, Lorie May, the man who owned the Doberman delivered it Sunday, and spent about 30 to 45 minutes with McNeal and her daughter, allowing them to become acquainted with the dog, before leaving to return to Illinois.
But about 5 minutes before the attack, the mother called him and asked him to come back. As the man arrived back at the house in the 63000 Block of Fish Lake road he came across the sight of the dog attacking Kiyana, with McLean struggling to get the large animal away from the child.
Kiyana's dad, Gerald Johnson, said his daughter loved animals and dreamed of becoming a veterinarian.
'That's my little baby girl,' the father said. 'My baby girl will always be loved and we're going to treasure all the videos and the pictures that we have of her.'
The dog was taken to St. Joseph County Animal Control in Centerville where it remains in quarantine.

The attack, which happened about 125 miles west of Detroit, remains under investigation.