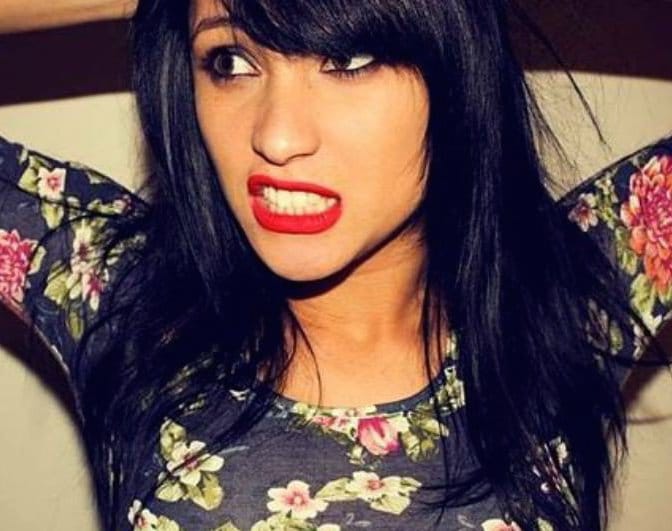 Was Warriena Wright's plunging balcony floor death the result of the woman being intimidated and threatened at the hands of her Tinder date, Gable Tostee?
Gable Tostee an Australian Gold Coast man, just south of Queensland's capital, Brisbane is on trial after accusations that he caused a New Zealand tourist whom he met through Tinder to plummet to her death after she tried climbing off the man's 14th floor apartment balcony. Accusations that the man has pled not guilty to.
During the commencement of trial proceedings this week, prosecutors told a report via AP, accused Tostee of murdering NZ woman, Warriena Tagpuno Wright, 26 after the woman he'd met through a dating app fell to her death at the man's hands in August 2014.
At the time Gable Tostee is alleged to have intimated to the woman that he was about to hurl her over the balcony when the desperate woman sought to escape with her life.
Prosecutors allege the 30 year old man called Warriena Wright a 'psycho b***h' and told her she was lucky he didn't throw her off his balcony just moments before she plummeted to her death.  
Crown prosecutor Glenn Cash told Brisbane Supreme Court that while Tostee did not throw Warriena Wright to her death, he intimidated and threatened her so greatly she felt the only way to escape was to climb down from his locked balcony. 
The court heard an audio recording made by Tostee that captured an altercation between the pair as well along with Warriena Wright's eventual death.
Notes nymag: In a recording from Tostee's phone played in court today, the two drink and listen to music before the audio becomes violent: Wright starts hitting Tostee, who yells and at one point says, "That's enough." The music stops and she begins looking for her belongings, threatening Tostee and saying she'll call the police. "I didn't say you have to leave," he reportedly replies. "I just said stop beating me up."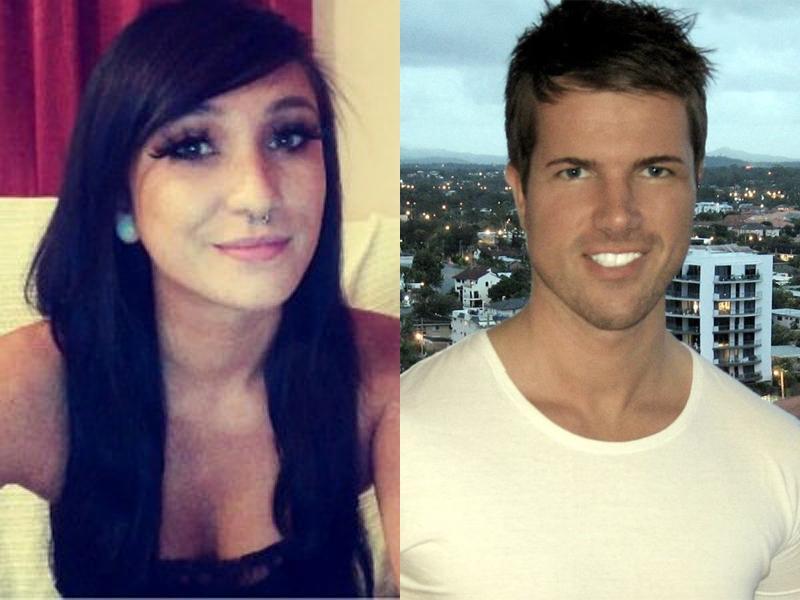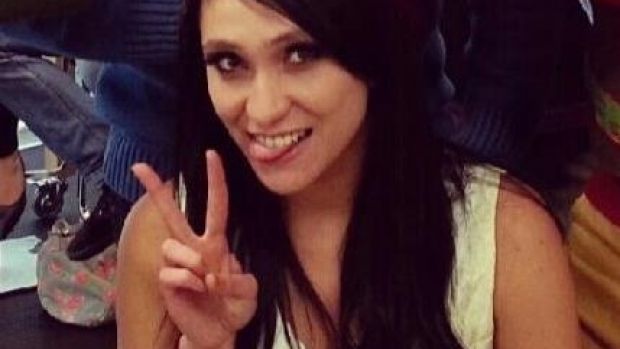 According to the Brisbane QC, Tostee is alleged to have become angry after Wright threw some decorative rocks at him.
In turn, the QC told how Wright was allegedly choked and restrained as Tostee abused her.  
'You're lucky I haven't chucked you off my balcony you God damn psycho bitch,' Tostee is heard to say in the recording cited by the dailymail.
'You're not going to collect any belongings, you're just going to walk out.
'If you try to pull anything I'll knock you out, I'll knock you the f*** out – do you understand?'
Gable Tostee then forced Wright onto the balcony and locked a glass door into the flat, meaning 'her only means of escape' was to try to climb down the building's exterior, the court heard.
The QC said Tostee had, by threat and intimidation, made his Tinder date to feel like this was her only option. 
Gable Tostee pleads not guilty to murdering Warriena Wright on a Tinder date. @BenBMurph https://t.co/42zfflw4xt https://t.co/ymnMktFqxD

— 7 News Queensland (@7NewsQueensland) October 10, 2016
HE's here. Gable Tostee arrives at court, 25 minutes before his murder trial is due to begin @newscomauHQ pic.twitter.com/4bt5ZoXc4z

— Kim Stephens (@kimbo_stephens) October 9, 2016
Matters came to a head when Warriena Wright who'd been on a two-week vacation attending a friend's wedding in 2014 when she met Tostee at the end of her trip after the pair had communicated with each other via dating app, Tinder.
Notes buzzfeed: The 26-year-old Kiwi, who used the pseudonym "Cletus" in her profile, met Tostee outside a surf shop in a Surfers Paradise nightclub precinct on August 7 at 8:45 p.m.
Gold Coast City Council cameras capture the pair going into the Surfers Paradise Tavern Beer Garden, before leaving and buying a six-pack of Tooheys Extra Dry from a nearby bottleshop.
They then went to the nearby Avalon apartments, where Tostee lived alone in an apartment on the 14th floor.
Yet a few short hours later, Wright was found dead at the base of the high-rise Avalon Apartments tower block in Surfers Paradise in the early hours of August 8, 2014 at 2.00 am. She had fallen from the 14th floor balcony of Tostee's flat.
Seven days later Gable Tostee was charged with murder.
During trial proceedings, the victim's sister, Marreza Wright said she had exchanged Facebook messages with her sister on the night she died.
'She was just messaging me that she met this guy,' she told the court. 
She told the court Warriena had said Tostee looked like Sam Winchester from the TV show Supernatural. 
'I replied with thumbs up,' she said. 'She sent photos, they were quite fuzzy.'
Addressing the court, Tostee's defence barrister Saul Holt QC said his client was a real person, not a 'cartoonish villain as often depicted in the media.'
Mr Holt said Ms Wright had become increasingly erratic and aggressive towards him after a night of drinking and intimacy, repudiating claims that his client had choked Wright.
After attempting to restrain her Tostee then put Ms Wright out on the balcony and locked the door, the court heard.
Mr Holt said Tostee did not choke Ms Wright but was within his legal right to use 'reasonable force' to protect himself and his property.
'She is outside, he is inside and he has caused a locked door to be between the two of them,' the defense lawyer said.
'What happened in this case is nothing like murder or manslaughter, it doesn't fit.'
The court heard after Warriena Wright fell to her death Tostee attempted to contact a lawyer and called his father.
'She kept beating me up and whatever,' Tostee told his father in the recording.
'I forced her out onto the balcony and I think she might have jumped off'. 
#Tostee jury also shown photos of police reenactment of Warriena's fall seen from balcony below @ABCNewsBrisbane pic.twitter.com/hrrYi5Ns92

— Andrew Kos (@AndrewNKos) October 10, 2016
Gabriele Collyer-Wiedner, who lived in the flat directly below Tostee's, told a jury containing seven women and six men that she woke about 2am to the sound of banging furniture.
She heard a woman screaming 'no, no, no' and looked out onto her balcony when she saw Ms Wright's legs.
'Legs came down and dangled in the air,' she said.
'I froze there, then the body fell on my balcony railing.
'I screamed and then somebody else screamed. I assumed it was her voice,' the neighbor said.
'I stepped forward and looked down and she was lying on the ground.'
The court heard how Warriena Wright fell 14 floors to the driveway below where her body was found by first responders.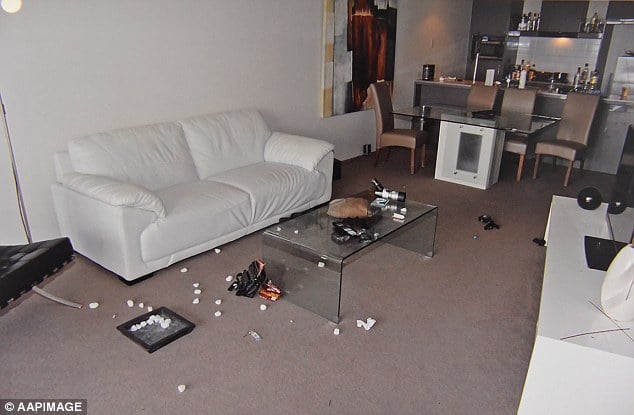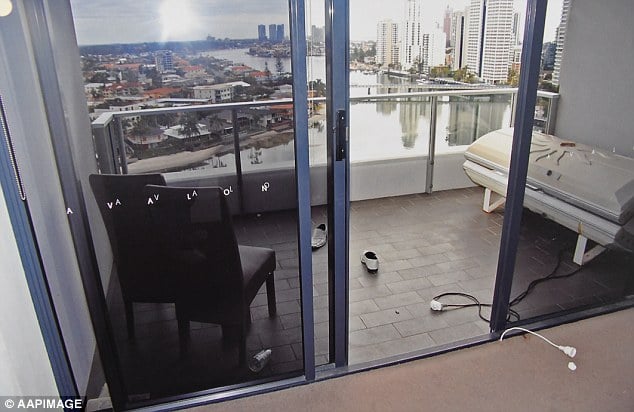 Photographs of Tostee's balcony, living room and kitchen were then shown to the jury.
Fingerprint dust, a pair of shoes and a glass bottle could be seen on his balcony.
The living room had decorative white pebbles scattered across the floor after Ms Wright allegedly threw them at Tostee. A hand-held telescope was pictured on the coffee table, and its metal bracket is on the floor after Ms Wright hit Tostee with it, the court heard.
Her handbag was pictured near the coffee table.
More than three hours of audio taken from Tostee's apartment the night Warriena Wright died was extracted from his mobile phone.
One hour of the audio has been played to the jury on Monday afternoon.
Since being charged with Warriena Wright's purported murder, Gable Tostee has changed his name by deed poll to Eric Thomas.
The trial before Justice John Byrne continues and is expected to take seven to eight days as up to 22-26 witnesses are expected to take the stand.