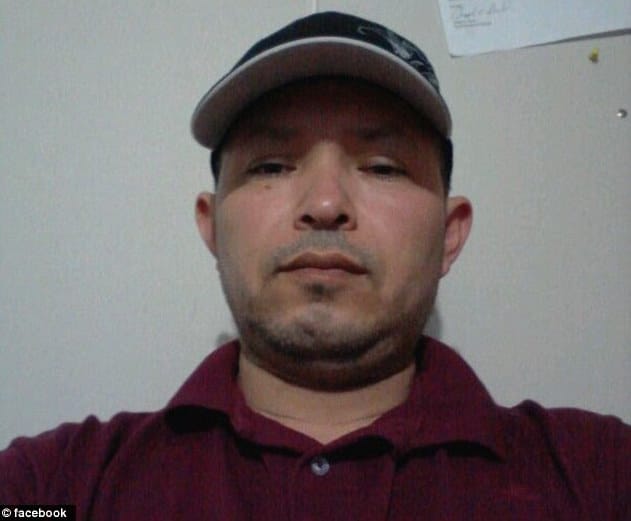 Santos Torres hunts down his ex girlfriend's new lover after his ex leaves him to move in with Jose Hernandez. Victim feared attack in days past.
Santos Torres a 42 year old Central Islip, Long Island man is in custody after Thursday evening attacking his ex girlfriend's new lover with a machete.
According to Suffolk County cops, the enraged ex tracked down his ex's new lover, Jose Hernandez, 39 outside a house on Bradley st in Brentwood circa 11.30 pm where he proceeded to repeatedly hack at the man.
Cops arrived to find the victim bleeding from several lacerations, with Hernandez transported to Southside Hospital in Bay Shore, where he underwent surgery reported pix11.
The man is expected to survive.
Charged with felony first-degree assault,  Santos Torres was arraigned to appear on Friday at First District Court in Central Islip in the love triangle attack.
Pictures taken outside the house following the attack revealed blood smeared across the hood of a white car parked outside, and on the front door.
The three people who lived in the home were seen trying to clean the stranger's blood off their house in the early hours of Friday morning.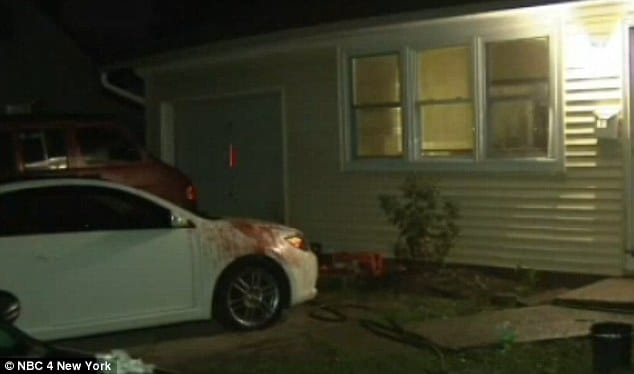 NBC New York reports the home dwellers were alerted to an attack outside their home when a man bleeding profusely began pounding on their door for help.
Coworkers of the victim told of the women recently leaving Santos Torres to start a new relationship with Hernandez. Of question is what led to the woman seeking to leave Torres?
Not necessarily understood is what led to the former boyfriend targeting the new boyfriend and whether the men previously knew of each other.
Coworkers of the victim revealed the man fearing 'such an attack' on his life, after claims that Torres had been following him over a number of days.
To date, the the identity of the ex girlfriend has yet to be revealed.