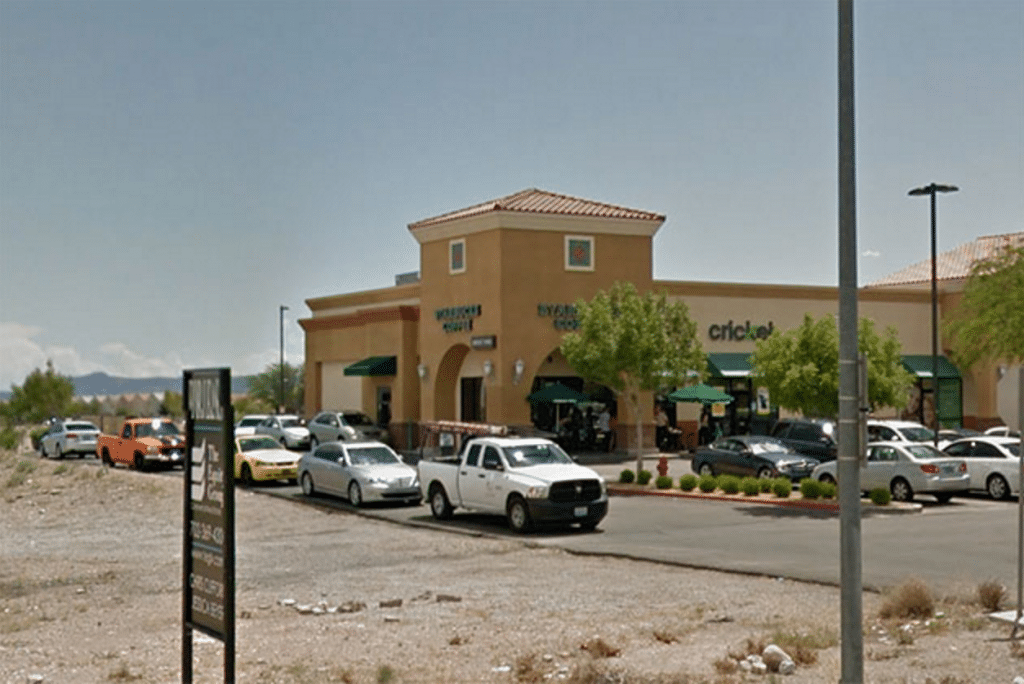 Las Vegas Starbucks shooting: What led to Pedro Jose Garcia randomly shooting dead a customer who moments before was enjoying their coffee?
Pedro Jose Garcia a 34 year old man local man has been identified as the Las Vegas Starbucks gunman who fatally shot a customer after becoming enraged when his card was declined while trying to make a purchase.
The assailant, described as a Hispanic in his 30s, had tried to buy a bottle of water at the drive-thru window of the coffee house around 11:30 a.m. Sunday, according to News3LV.
After his card was declined, Garcia parked his vehicle behind a nearby Bank of America branch and before returning to the Starbucks with a gun.
Upon stepping inside, the assailant allegedly threatened to shoot customers at random where upon he fired several bullets into the ceiling.
Pedro Jose Garcia also claimed he have a bomb in a backpack, but police later learned there was no explosive device.
Soon after the assailant shot at a total stranger who had moments before been enjoying a cup of Joe before phoning a 911 operator and giving a description of himself as the perpetrator.
Upon arriving, police evacuated the Las Vegas Starbucks outlet, located at W. Warm Springs Road and S. Rainbow Boulevard, including the suspect, who was promptly placed under arrest.
Police: Suspect's bank card was declined at Starbucks drive-thru before deadly attack in Las Vegas https://t.co/HIuFAunhHL (Bryan Dunlap) pic.twitter.com/PT9PgGYAeJ

— Local 12/WKRC-TV (@Local12) September 26, 2016
Charges were pending against the man, who had a history of violent behavior and should have been barred from carrying a firearm, police said. His name was not immediately released.
A woman getting her nails done in a salon next to the Starbucks said she saw a bloodied man trying to help the shooting victim.
Told the woman: 'There was a man, young man, who must've helped the victim, sitting on a curb with blood on him, and he was obviously in shock and that really upset me and hit home.'
Offered another individual, Amber Plourde: 'We were getting our nails done and we saw people running and some people screaming and someone ran in and said shut the doors … we saw cops with sniper rifles hiding behind SUVs, pointed toward the Starbucks,'
'We were single-file evacuated out of the back entrance of the salon.'
Upon his arrest just before noon, Pedro Jose Garcia was booked on counts of murder, robbery, using a gun to commit a robbery and shooting a gun inside an occupied building. He remained in Clark County Detention Center Monday morning, and his first court appearance is scheduled for Tuesday morning.
Since his arrest, Metropolitan Police Department Lt. Dan McGrath has told of the assailant giving different versions of what happened and different explanations for why he shot the man.
LIVE: Police provide an update on the Starbucks shooting
>https://t.co/unl1DYeJ7Q pic.twitter.com/p0FKJeVirM

— FOX5 Las Vegas (@FOX5Vegas) September 25, 2016
UPDATE | Swat has arrived on scene, responding to standoff, shooting and possible bomb situation at Starbuckshttps://t.co/cWtS9a59mD pic.twitter.com/SvNyDsTzFY

— NBC KSNV News 3 (@News3LV) September 25, 2016
@LVMPD briefing about the shooting/homicide/barricade investigation at a Starbucks near Warms Springs & Rainbow @News3LV pic.twitter.com/vsuUHA6kNJ

— Nathan O'Neal (@NateNews3LV) September 25, 2016