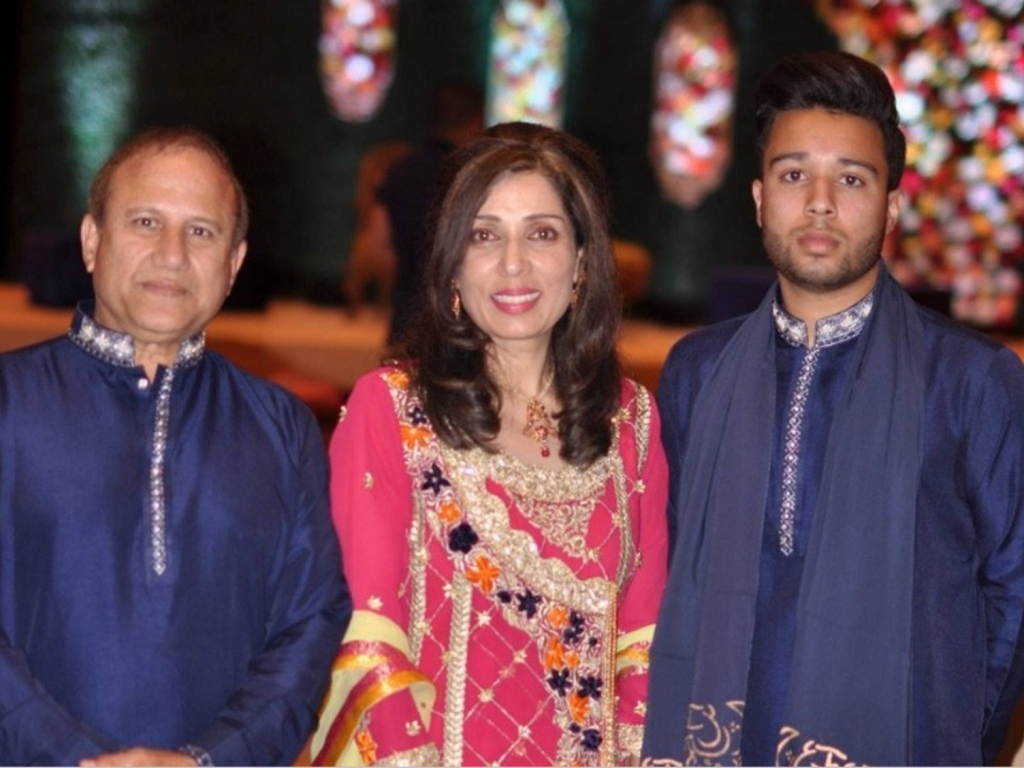 What led to  Nasir Siddique a career army career man murdering his wife and their son in a double murder suicide? Police finding note and brother's text.
Authorities are yet to understand what led to Nasir Siddique a decorated ex Army lieutenant murdering his wife at their Hartford County, Maryland family home before driving more than an hour away to their son's university to shoot him before then killing himself.
The double murder suicide comes as the well regarded army man shot his 48 year old wife, Zarqa in the head in their Bel Air home, Wednesday afternoon before the 58 year old former army career man made his way to the University of Maryland looking for his son.
Having left his wife's body in the bathtub, the husband/father drove some 60 miles away to meet his 19 year old student son, Farhad, where he shot the youth in his red jeep, before then turning the gun on himself.
Police according to the baltimoresun would recover the bodies of both father and son in the father's car circa 10.30pm in the parking lot of Farhad's student accommodation, the gun still in the father's hand.
Zarqa's body was found some 15 minutes earlier at the family home. Up to her death, the wife whom many had believed to have a good relationship with her husband had worked as a Harford County public schools employee.
A regard of Farhad Siddique's facebook page revealed the University of Maryland student had been majoring in physiology and neurobiology and was in his junior year.
Tragically, the son was killed one day shy of having turned 20.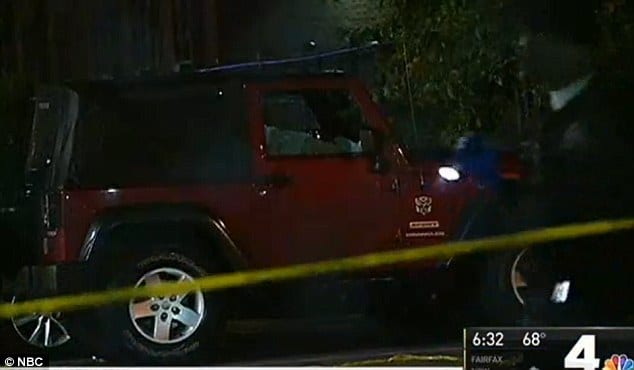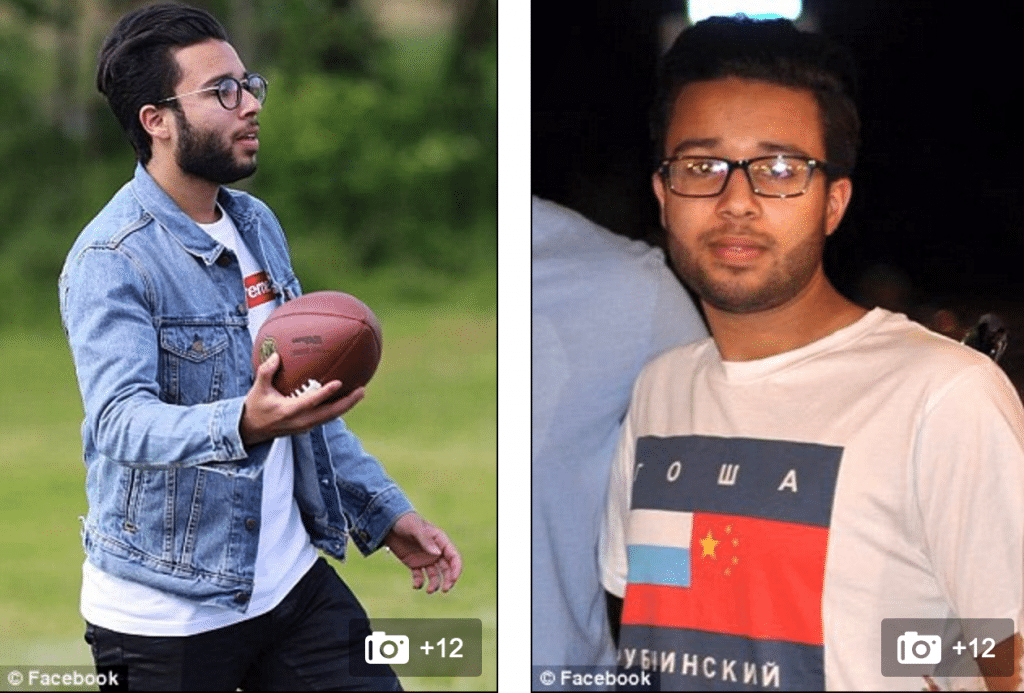 Prior to the son's body having been found, fellow students, noting that their beloved Farhad had failed to turn up to class or the student's accommodation had filed a missing person's notice, having come across their friend's body at the same time as police hours later on the parking lot grounds.
The incident comes off the back of Nasir Siddique having retired from the military in 2010 after 30 years of service.
Surviving the murder suicide was Siddique's daughter, Laila who as a student at Penn State College of Medicine in Pennyslvania was studying at the time.
Told Hartford County Sheriff's Office Major William Davis on Thursday during a press conference: 'She is doing about as well as can be imagined.'
While authorities concede not having all the facts in front of them, they believe notes they found at the family home intimate what may have motivated Nasir Siddique.
'The contents of those notes are still part of the active investigation. 
'While detectives continue to work to determine a motive, the details of those notes will not be released,' a spokesman for Hartford County Sheriff's Office said on Friday. 
Authorities also told of there having been 'no previous indications of any problems at the house, no calls for service, no domestic violence or anything like that.'
Foreboding of what lay ahead, Aasi Tahir Siddique, Nasir's brother, said Nasir had sent him a text message at 9:30 a.m. Wednesday, hours before the shooting tragedy in which he wrote that he was under stress, referring to his job. He also said his brother had been depressed since their mother died in March.
In the aftermath of the family shooting, friends of couple's son, described Farhad as 'gentle' and 'kind', saying the son often visited home but never spoke of his family.
Brent McGuire, who shared a room with the victim in his freshman year, told the university's student newspaper, The Diamondback: 'I thought it was a good relationship.' 
In turn the university issued a statement where it said: 'This is a tragedy that will be felt by our entire community. 
'During this time of loss, we extend our deepest sympathy to the families and friends of the victims.' 
'A prayer will be held for Farhad by the Muslim Student Association of which he was a member.'
'Our hearts are saddened by the loss of Farhad Siddique, a dear friend and brother to many in the University of Maryland community. 
'He is remembered as a hardworking, compassionate individual who helped others in any way he could.'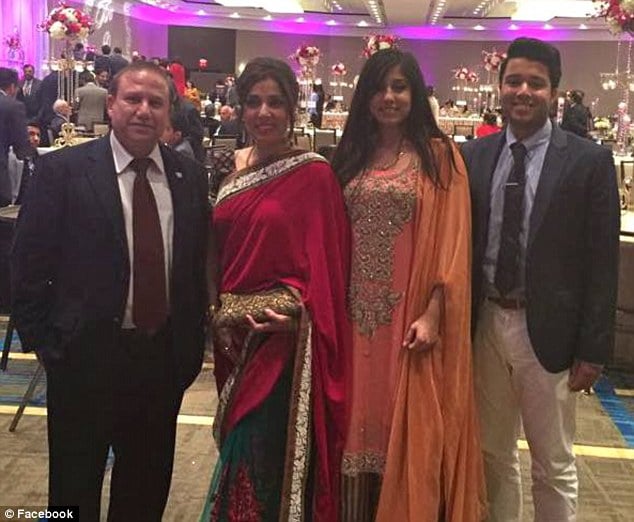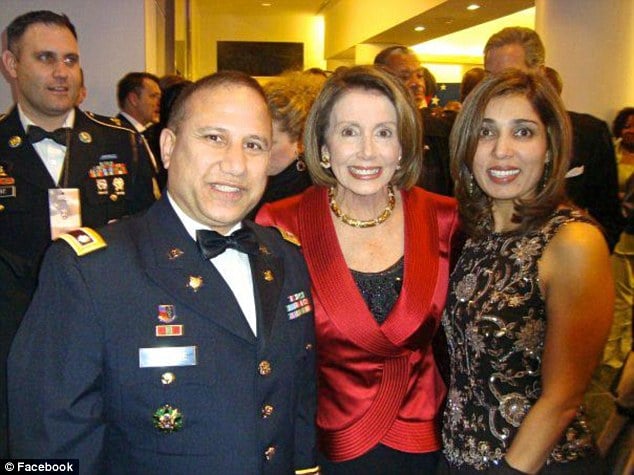 The student's parents had been married for 26 years. They celebrated their 25th wedding anniversary in 2014 in gushing social media posts and appeared to have a happy relationship.   
Between 2005 and 2010, Nasir Siddique was assigned to work in Washington DC. During these years he rubbed shoulders with the political elite, including Vice President Joe Biden and Nancy Pelosi.  
At the time of his death, the husband and father was employed in the environmental branch of the public works department at Aberdeen Proving Ground. The ex army man was also a member of the Governor's Commission on Maryland Military Monuments.
A proud father, the former army man regularly commented on his son and daughter's social media accounts.  
He served in the Preventative Medicine and Medical Service Corps branches.
His military record suggests he was a decorated member of the US Army with 16 awards. 
To date, investigators have told they are 'in the early stages' of their investigation and are interviewing family members and co-workers of Nasir Siddique.