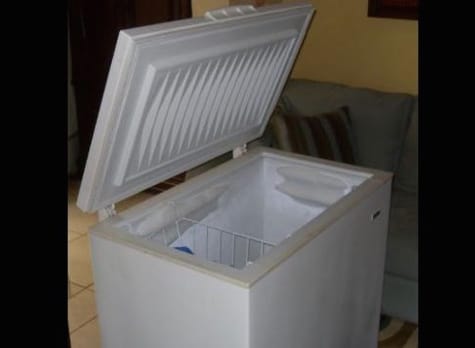 What led to Marcella Jean Lee a North Carolina woman failing to report the death of her 75 year old mother and selling her body in a freezer?
Marcella Jean Lee a 56 year old North Carolina woman has been arrested after her mother's corpse was found in a freezer sold at a yard sale.
The woman's arrest, courtesy of Golsboro Police came after the daughter failed to report her mother's death.
Prior to her arrest, Marcella Jean Lee had been wanted for more than three months after a neighbor reported finding the remains of Lee's mother, 75-year-old Arma Roush.
Roush lived with Lee and was last seen in August 2015. An autopsy found no signs of foul play in Roush's death. The cause of death remained unknown.
Police said a neighbor bought Lee's freezer for $30 in the spring. 
According to authorities, it was taped shut and Lee told the neighbor not to open the freezer, which she referred to as a time capsule, until church members could come and collect the contents inside.
After no one showed up for weeks, the neighbor opened the freezer in late May only to discover to her horror Roush's remains.
The neighbor said the seller told her the items inside the freezer were for a Sunday school project and that the church would come pick them up.
Told the neighbor via WRAL: 'She sold me her frozen mother for $30. How do you do something like that?'
In a 911 call she said: 'I have a serious problem. My neighbor sold me a deep freezer.
'I just opened it and there's a body in there I think. I am freaking out.' 
Reiterated the shocked neighbor: 'I was just in shock,'
'I opened it up for a second time and my heart went into my throat. I ran out of the house and called 911.'
Since her arrest, the daughter has been held at Hanover County Jail pending a $50,000 bond. She is expected to make her first court appearance on September 19th.
Yet to be necessarily understood is why Marcella Jean Lee failed to notify authorities of her mother's death and why for that matter she chose to leave her body in a freezer with her neighbor?