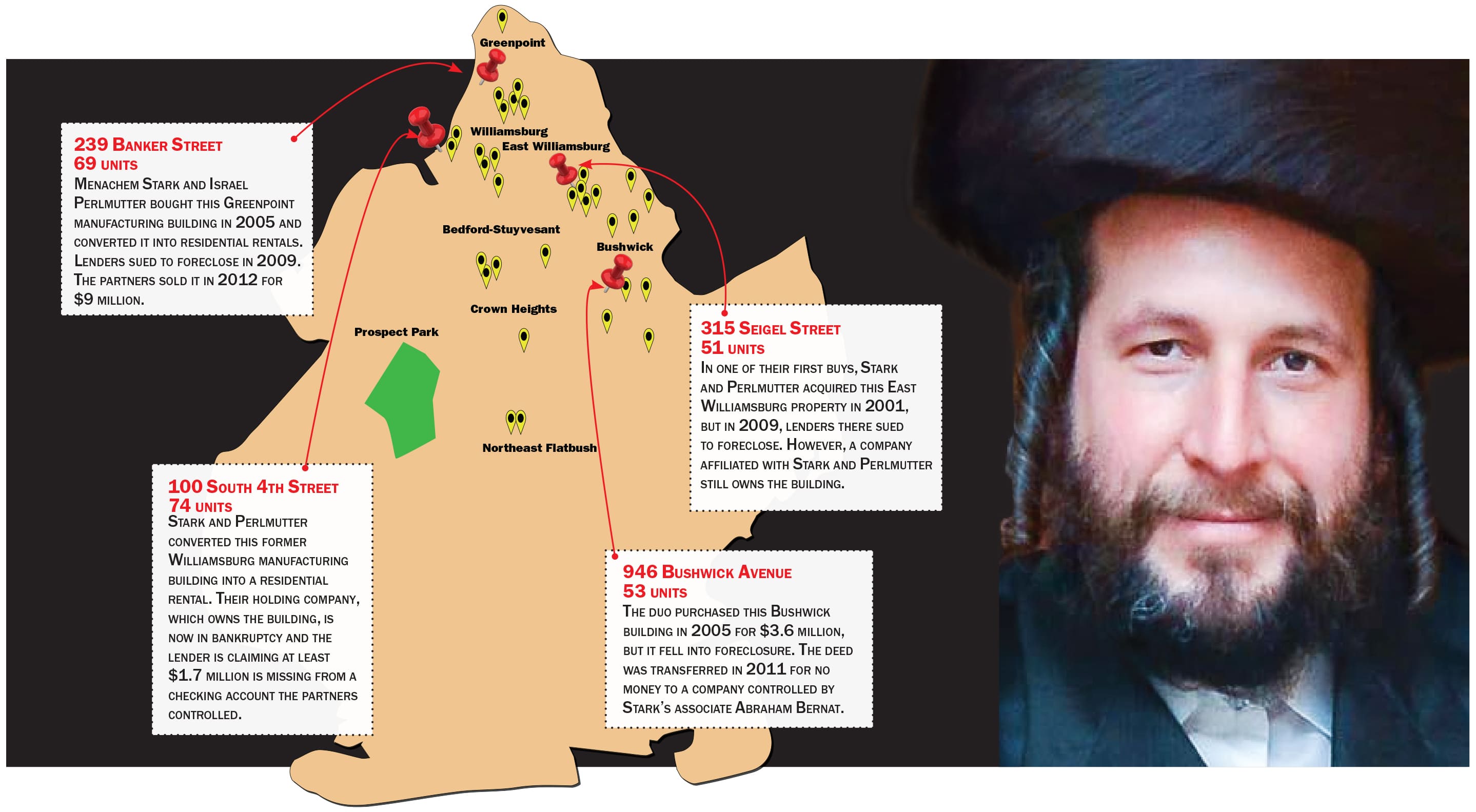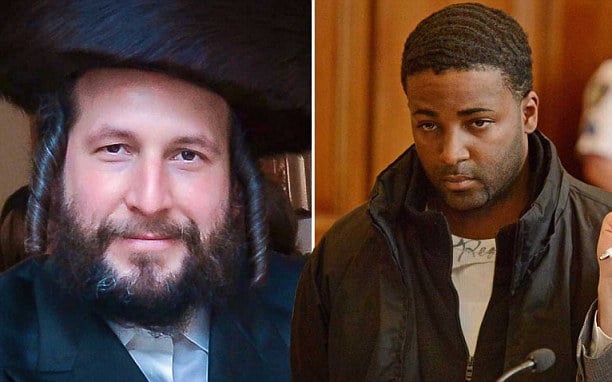 Kendel Felix guilty of murdering Williamsburg slum landlord Menachem Stark who was millions in debt at the time of his murder. Defendant claimed he was owed money.
Kendel Felix a 28 year old Crown Heights, Brooklyn man was on Monday found guilty in the kidnapping and murdering of Williamsburg landlord, Menachem Stark, during a snowstorm on January 2, 2014.
At the time of the murder, Stark's body was found partially burned in a trash bin in Great Neck, L.I. two days after he went missing.
Prosecutors said Felix was the driver of a minivan used in the kidnapping of the landlord outside of his Williamsburg office, with cops videotaping the defendant confessing to the crime on April 29 and 30, 2014.
But Felix, a carpenter who at one point worked for Stark, blamed his cousin for orchestrating the failed robbery.
During trial, prosecutors said Kendel Felix decided to rob the developer, believing he owed him money.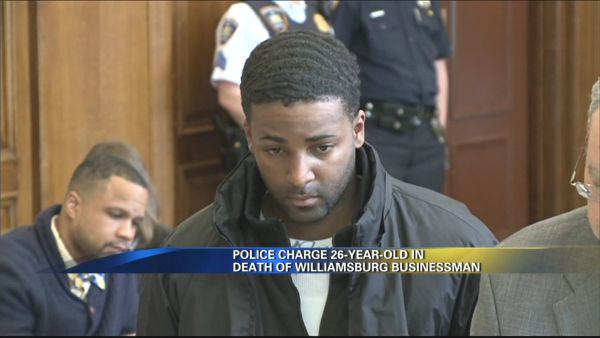 On the evening of what was supposed to be a robbery and ransom play, the Felix cousins dragged Stark into the minivan before driving the Williamsburg landlord to another relative.
Yet while en route, Menachem Stark was suffocated to death inside the minivan when someone sat on him during the ride. The bandits then dumped the developer's body at a gas station in Long Island.
In his confession, Kendel Felix admitted that he paid cash for the gasoline at the gas station.
But he never poured it or light Stark on fire, he said.
During the trial, Felix's lawyer argued the police had manipulated him into making a false confession.
The three alleged co-defendants have not been charged.
Told Stark's younger brother, Yitzy Stark, 32 via the nydailynews: 'God knows what's right and wrong. But we know for sure that Felix played a very big role in this crime. He was by every place in the crime. He was by the abduction, kidnapping, and burning,'
'We hope now the rest of the killers will be brought to justice.'
Another of his brothers, Herman Stark, said, "It was an emotional day for all of us. Justice has just begun and it will never be over until we have all the killers sentenced. It's only then that we can move on and find some peace."
Brooklyn District Attorney Ken Thompson hailed the guilty verdict.
'This defendant waited for Menachem Stark outside of his office and forcibly kidnapped him, killing him in the process,' Thompson said. 'As a result, his wife and seven children were robbed of their husband and father. The jury has now held him accountable for his actions.'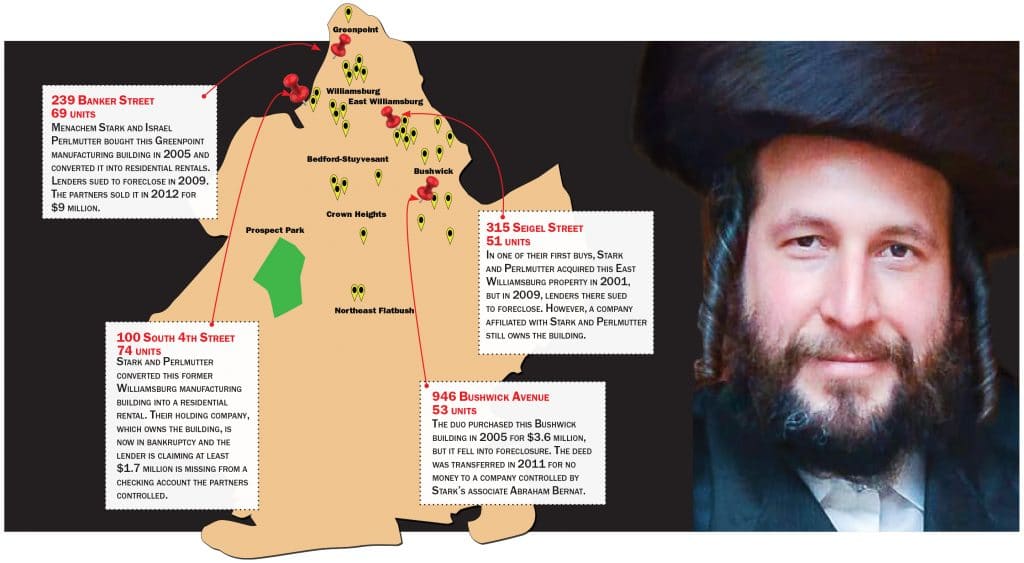 Of note, a report via the realdeal tells of Stark being a member of Brooklyn's Hasidic Jewish community, 'who belonged to a previously unheralded coterie of developers and investors fueling the borough's boom in the past years. He and his partner Israel Palmutter built a portfolio that at one time reached 1,000 units.'
Of intrigue, about 50 tenants in one of Stark's rental buildings, 120 South 4th Street, were forced out of their homes last November after the Department of Buildings posted a notice to vacate citing the building's 'questionable structure integrity.'
At the time of his death, Stark, who by then had come to be regarded as a 'slum landlord' was millions of dollars in debt and embroiled in a number of financial and legal disputes.
Felix faces 25 years to life in prison during his sentencing on Oct. 19 in Brooklyn Supreme Court before judge Alexander Jeong.
The DA's office said the investigation into the other participants is ongoing.