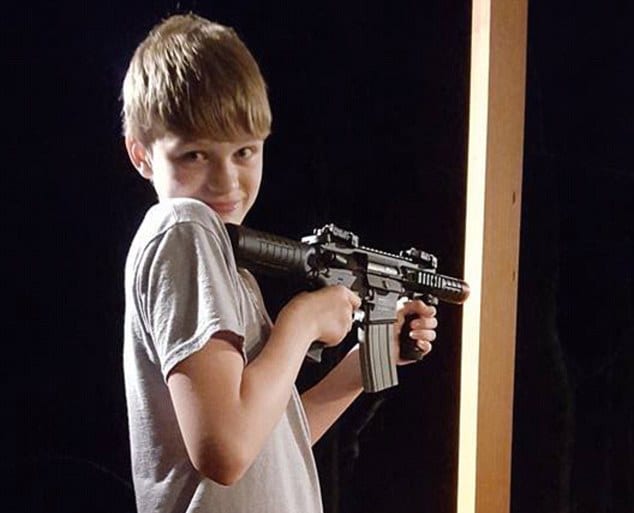 What led to Jesse Osborne Townsville Elementary school shooter targeting his father and students at a nearby local school? History of dysfunction.
Jesse Osborne a 14 year old Anderson, South Carolina teen, since taken into custody has been identified as the student who on Wednesday killed his father before making his way to Townville Elementary school were he shot at two six year old students and a teacher.
The mayhem began just on 2pm as students were being led outside for recess when Osborne ran a pickup truck into a fence surrounding the playground before getting out and opening fire at teachers and students.
Two male students were struck, one in the leg, the other in the foot, while a teacher was shot in the shoulder.
WSPA told of one of the students, 6 year old Jacob Hall being airlifted to Greenville Hospital System Pediatric Trauma Center and listed in critical condition. The other student and first grade teacher Meghan Hollingsworth were treated and released from AnMed hospital. Miraculously, Jacob en route to hospital died twice and each time was revived.
Investigators said they didn't believe there were a relationship between the shooter and the victims.
Osborne may have continued shooting at fellow students, if not for the actions of volunteer firefighter Jamie Brock who managed to wrestle the teen to the ground until law enforcement arrived. Brock was unarmed when the took down the teen.
Offered Scott Stoller with Anderson County Emergency Management: 'Firefighter Brock is absolutely a hero. He wants to remain humble and quiet about it. He believes he did nothing any of the other volunteer firefighters wouldn't have done.'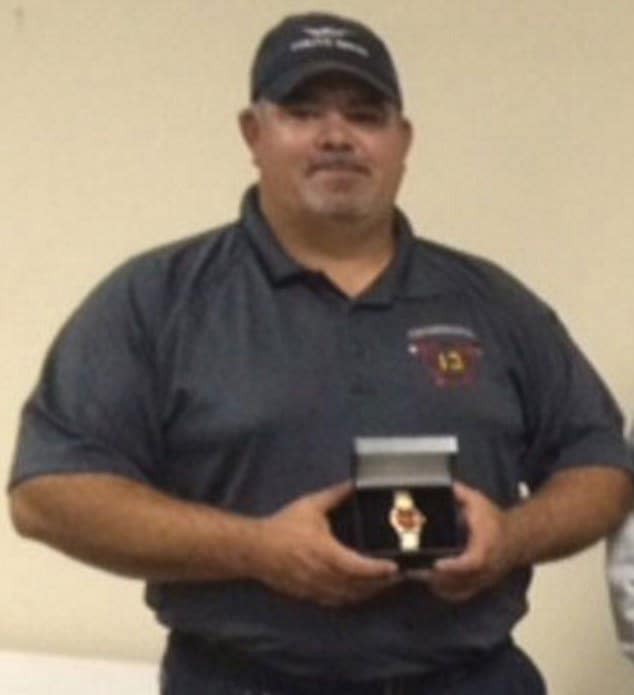 At the time of the shooting, authorities had been made aware of another shooting which had taken place earlier in the day.
Shot and killed in that incident was Jeffrey D. Osborne, the 47 year old father of Jesse Osborne at the family home, some 3 miles away from the school.
According to Anderson County Coroner Greg Shore, the teen was home alone with his father when he shot him multiple times in the den. The teen's mother was at work at the time of the shooting.
Notice of the home shooting came after authorities told of receiving a 911 call from the teen's grandparents saying that their grandson had called 'crying and distraught' circa 1.44pm.
Upon going to the family home to see if their grandson was there, the grandparents told of not finding the boy, instead finding the body of the teen's father, who'd been shot dead.
Of note, a report via the dailymail tells of the father having previously been convicted for domestic abuse, possessing marijuana and had previously declared bankruptcy.
Who the victim of the abuse at the father's hands isn't necessarily understood.
Of note, a family spokesman told Fox Carolina's Andrew Reeser that there were 'no problems' between Osborne and his father.
Perhaps giving further clues as to what motivated Jesse Osborne are witness claims of the teen allegedly screaming, 'I hate my life,' moments before shooting at students.
Commenting on the Townsville Elementary school shooting, Capt. Garland Major of the Anderson County Sheriff's Office said that police didn't believe the teen was motivated by racism, pointing out that the Osborne is white along with his three victims. The police man also said he did not believe terrorism was a factor.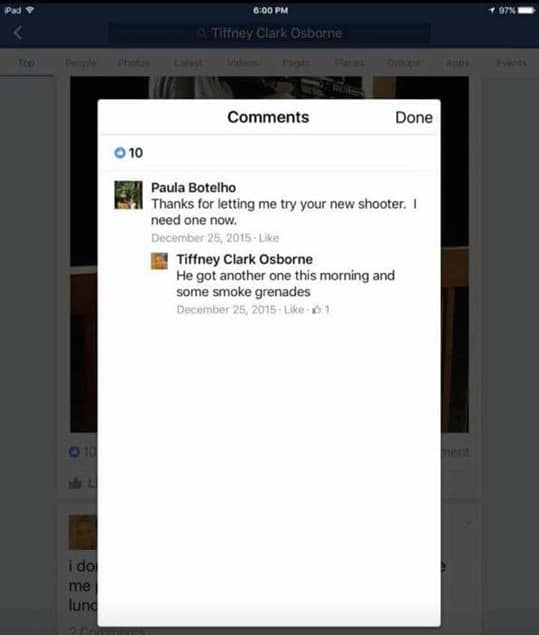 Inflaming matters are claims on social media that the teen's mother had bought her son the guns he used in the school shooting and on his father.
A report via gossiponthis points to an alleged screenshot that had been making the rounds taken from the teen's mother, Tiffney Osborne's (since deleted) Facebook page, which purports to show the mother commenting on buying her son handguns and smoke grenades.
Following the shooting, the mother who works as a dental hygienist released the following statement through Pastor James South:
"Our entire family is absolutely shocked and saddened by the senseless actions of our son and grandson. We are praying and will continue to do so for the two precious children who were wounded, and for their courageous teacher who was wounded while rescuing the children. We cannot express the devastation we feel at the loss of our beloved Jeff. We are thankful to have friends who have expressed their sympathy and support to Tiffney at the loss of her husband. Please pray for our family that the Lord will help us as we face this unimaginable ordeal."
South also revealed to WYFF that Tiffney found out about the shooting through media and had no contact with her son.
Retired the Pastor: 'Tiffney is still trying to grasp the thought that her husband has been killed and that her son did it,'
'Right now she is just blown away. She realizes it happened but it hasn't sunk in.'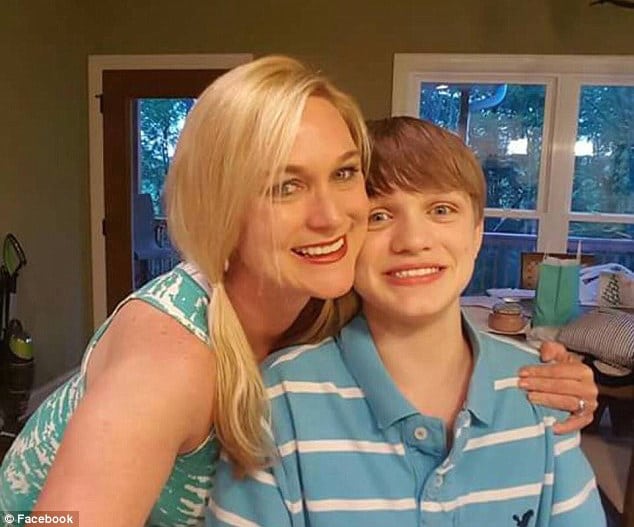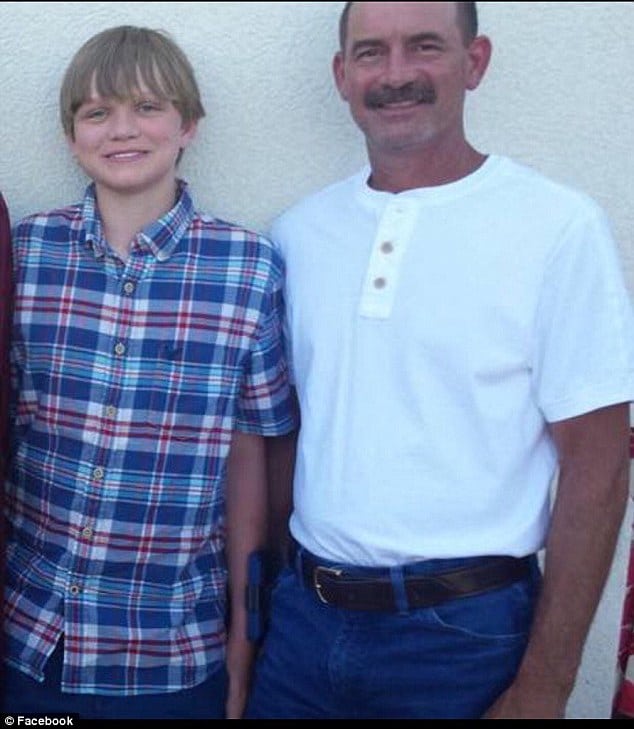 Confounding neighbors are claims that Jesse was a 'nice kid' with the Osborne family having lived at their home for at least 10 years and keeping a chicken farm most of the time.
Told an unidentified neighbor who had earlier that morning waved at the son hello, 'He seemed like the nicest kid.'
Ominously the neighbor told of having heard gunshots two nights before, but thought it had only been target practice.
'Dunno what makes kids just snap like that,' the neighbor said.
Yet perhaps most rankling is a report via WSPA which tells of Jesse Osborne having been expelled for bringing in a machete and hatchet to class, 'because he was bullied.'
At the time the teen had been attending West Oak Middle school when he brought the weapons to school. Why he chose to target Townville Elementary School isn't necessarily understood.
Upon being expelled, the teen shooter had been home schooled by his parents Jeffrey and Tiffany since last year, with the teen claiming he had been 'hard done by' and had suffered bullying.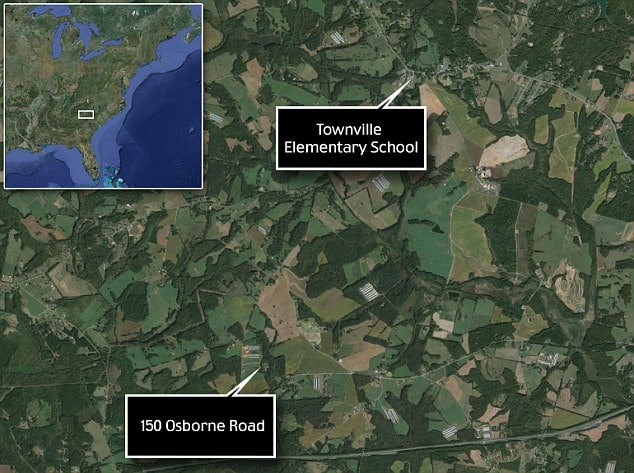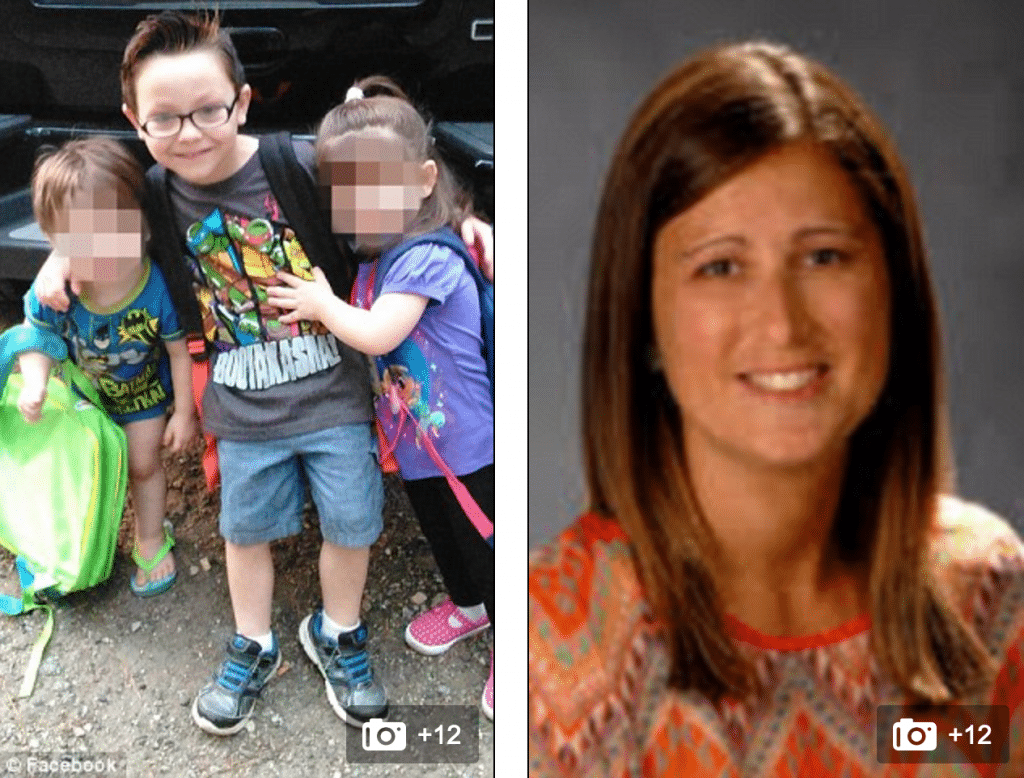 While authorities said Osborne didn't attend school where the shooting took place, evidence points to the shooter having been a previous student at Townville Elementary School.
A 2013 honor roll listing from the school published in the Independent Mail shows a fifth grader named Jesse Osborne, who had achieved all A's and B's for the first nine weeks of school.
In the wake of the tragedy, a GoFundMe page has been made for one of the shooting victims, 6 year-old Jacob Hall, to help pay for his treatment at the hospital.
A family friend updated the page revealing that Jacob's condition hasn't changed overnight and he is still in critical condition as of Thursday morning (Sep. 29).
As of Thursday evening, EST, $64,589 of $75k goal had been donated.
Jesse Osborne will appear in court on Friday, where he is expected to be charged as murder.