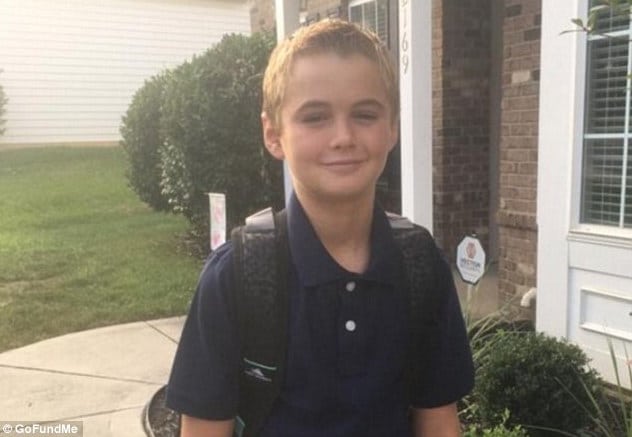 Garrett Pope choking game death: An eleven year old South Carolina boy mortally succumbs to playing a lethal game favored on social media.
A father has told of his pain after his son Garett Pope an eleven year old sixth grade South Carolina student died after playing the 'choking game.'
The boy's death according to a report via the herald comes after family found Garrett Pope Jr fatally passed out in his room at his family residence last Wednesday.
Releasing a statement, the India Land father, Garrett Pope Snr said his family had 'never felt pain like this before' while urging parents to warn their children against the dangers of the challenge that led to his son's death.
The father surmised that his son had in all likelihood learned the chocking game from his classmates.
Told the father: 'Please know that his senseless death was not intentional. He took this terrible "game" too far. 
'My family has never felt pain like this before, and we don't anyone else to go through what we are going through. 
'Please talk about this with your kids, and do everything you can to prevent a similar tragedy.'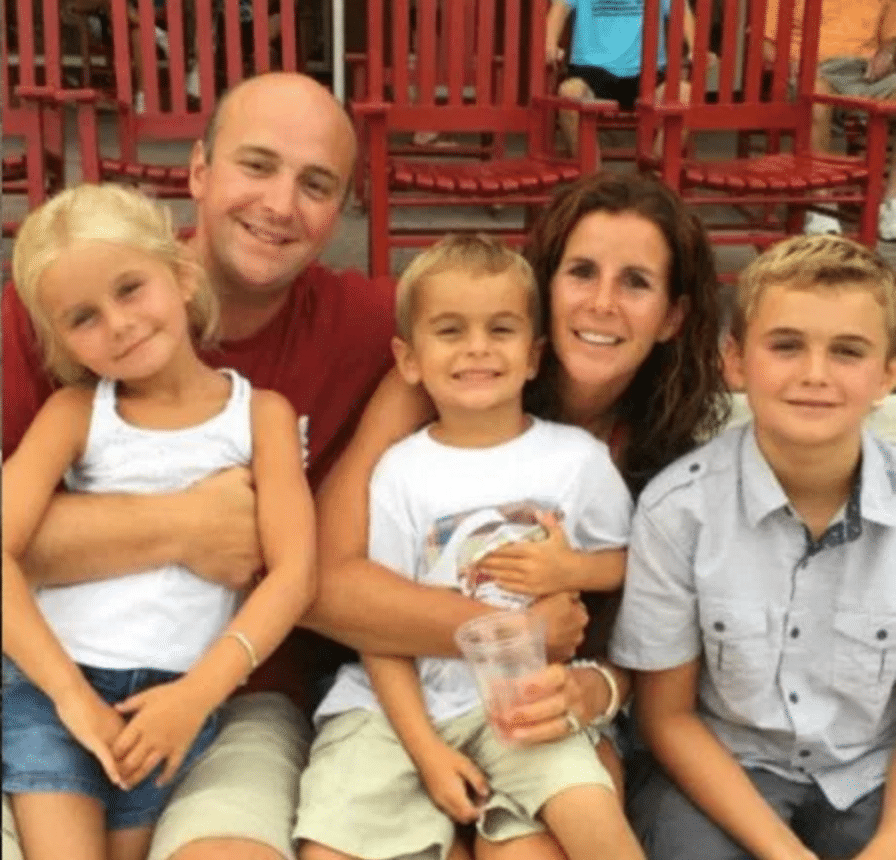 Garrett Snr called his son 'funny, smart' and said he had just started playing football before his death last week and planned to eventually attend Clemson University. 
The Lancaster County coroner's officers reached a verdict of accidental death, which had happened while Garret Jr was restricting his airways as part of the 'game'. 
The precept of the choking game is to lend an air of euphoria and rush pushing the onset of impending collapse. The game is played with purveyors only relenting at the final moment.
Notes wikipedia: 'The choking game refers to intentionally cutting off oxygen to the brain with the goal of inducing temporary syncope and euphoria. There are two distinct methods used to achieve oxygen deprivation: strangulation and self-induced hypocapnia.'
The U.S. Centers for Disease Control and Prevention noted in a 2008 study that the game may also be known as 'the blackout game,' 'pass-out game,' 'scarf game,' or other names.
Despite having been blamed for numerous deaths over the years, young people continue to upload videos of themselves being choked on social media.
That said Garrett Snr told of not finding any signs that his oldest son had researched the game online. 
He added: 'We do not know where Garett learned this, but the logical source would be from other kids in school, or in our neighborhood.
'I've spoken to the principle about making sure that teachers are aware of this 'game'. 
'He was so young and impressionable, he didn't know what he was doing, and made a terrible mistake. We miss him.'  
In his memory, they have set up a GoFundMe page to raise money for the reading programs at Indian Land Elementary and Middle schools.   
The family is holding a service Tuesday at Burgess Funeral Home, 1800 Charlotte Hwy, in Lancaster. Viewing is 4 to 6 p.m. and the service will be held from 6-7 p.m.