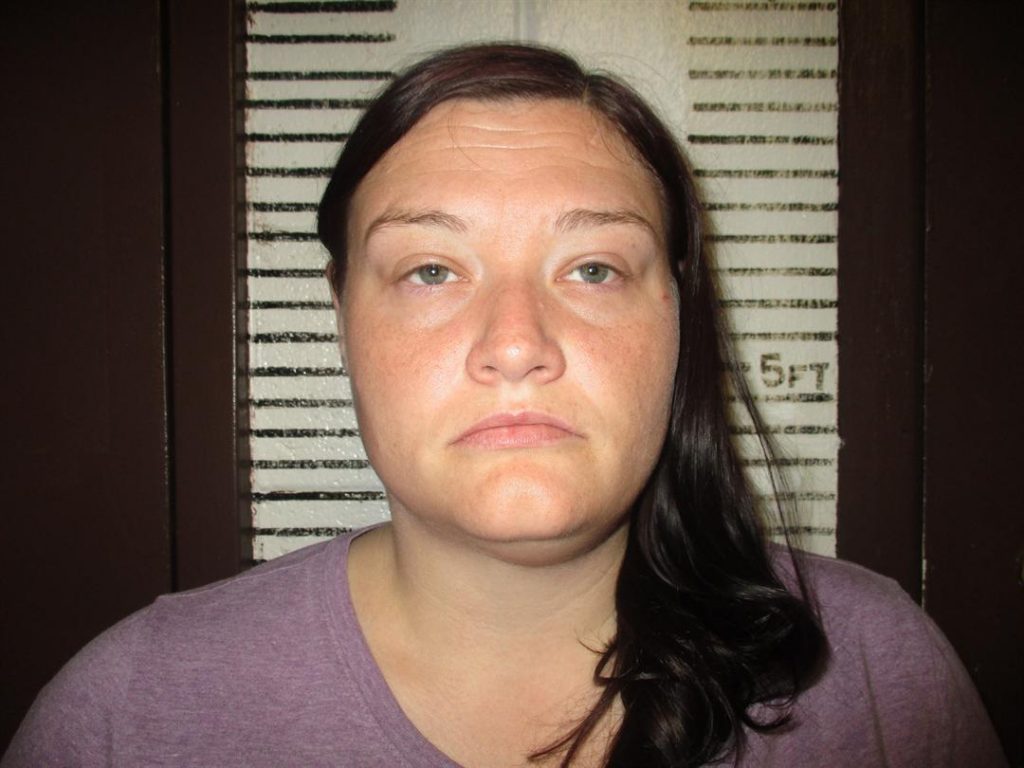 Did Valerie Flower a 34 year old Oklahoma mother go too far after shooting at a man whom she found in her teen daughter's bedroom?
Valerie Flower a 34 year old Paoli, Oklahoma mother has been arrested after shooting a 31 year old man whom her 16 year old teen daughter claimed was her boyfriend after finding the man in her bedroom.
The incident led to the 'outraged' mother being charged with assault and battery with a deadly weapon.
The boyfriend, yet to be identified was airlifted to Oklahoma City Hospital.
A report via newsok told of the boyfriend's injuries being non life threatening. 
Told Michael Lewis, Paoli police chief via KFOR-TV: 'We can say that there was a 16-year-old girl that witnessed the shooting a well as a young child.'
Reiterated Larry Rhodes, Garvin County sheriff: 'Ms. Fowler "called [911] around 7:20 a.m. to report that she shot a male inside her house,'
Adding: 'We arrived at one location, where we found a 31-year-old male who had been shot. He was on the porch of a residence.'
A subsequent arrest affidavit recorded the daughter saying 'that the victim comes over at least three times a week after her mother leaves for work.'
The daughter told investigators that she and her boyfriend were in bed kissing when Valerie Fowler kicked in the bedroom door.
The girl said that she jumped out of bed, which is when the mother allegedly fired a gun at the victim as he was trying to get out of the bed.
The girl also said her mother firing a second round at her boyfriend while he was walking down the hallway to the front door.
Yet to be revealed is if Valerie Flower knew the man prior to the shooting and whether she shot with an intention to mortally harm the man?