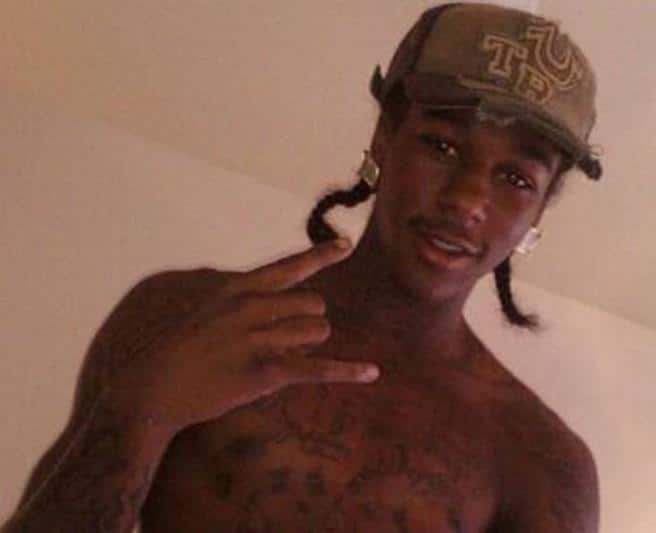 Was Sylville Smith shooting death predicated on the color of his skin? Riots erupt in Milwaukee as police actions are questioned in yet another black death at police hands.
Tensions have escalated leading to riots in Milwaukee Saturday night after 23 year old African American man, Sylville Smith was shot and killed by a police officer during a foot chase.
Sylville Kwamederan Smith's death came after Milwaukee police shot and killed the fugitive after taking off during a traffic stop.
According to a report via the Milwaukee Journal Sentinel, police said at the time Smith was armed with a stolen handgun, along with having a 'lengthy arrest record.'
According to the report, cops stopped a car carrying two suspects, along 3200 block of North 44th Street, including that of Smith, Saturday afternoon. It is at this point, police argue, that Sylville K. Smith who was carrying a stolen handgun, took off running.
Police claim issuing multiple warnings for Smith to drop the gun, before opening fire and killing him, after failing to heed to police demands.
Of question is if police perceived themselves or others to be in any immediate danger and whether the presumed assailant had pointed or shot his gun at police?
The second suspect is now in police custody. Also of question is why or how the two men's automobile came to be stopped?
Pursuant to Smith's death, police said that the semiautomatic handgun recovered was stolen in a burglary from a home in Waukesha, Wisconsin, in March 2016. At the time, the weapon possessed 23 rounds in it.
Just had rocks thrown at me photographing this burn car at Sherman Blvd near Auer. Police now retreating. Me too! pic.twitter.com/d5CNyHAQGs

— Mike De Sisti (@mdesisti) August 14, 2016
A bus shelter ended up in the street… #Milwaukee pic.twitter.com/fhWmN7y3Dx

— Alejandro Alvarez (@aletweetsnews) August 14, 2016
Outraged with the shooting death of Sylville Smith, come Saturday night, hundreds of protesters gathered downtown, leading to the destruction of several businesses and vehicles, including one police car.
In their protests, Black Lives Matter activists claimed that Sylville K. Smith's shooting death was instigated as a result of racial bias, than necessarily him posing an immediate danger.
In their complaints, the activists claimed that Sylville Smith shooting death was yet just another example of the racial inequities in the criminal justice system. An issue which has been on the fore of mainstream tabloid headlines after the back to back police shootings of African Americans, including the police shooting of Michael Brown in Ferguson, Missouri, in August 2014.
The anger behind these disparities, along with longstanding simmering racial tensions in Milwaukee is believed to have triggered weekend riots.
In lieu of Saturday afternoon' shooting incident, the Wisconsin Department of Justice said they now plan to launch an investigation, where they will examine the shooting police officer's body camera to further determine what exactly transpired.
According to a report via fox6, the involved cop, a 24 year old is now on administrative duty, possessing six years of service, three as an officer in the Milwaukee Police Department.
#Milwaukee police have left the area…This is a closeup look at the damage of the #BP @WISN12News pic.twitter.com/OTtuwMB6PP

— Ben Hutchison (@BennyHutch) August 14, 2016
The evil, racist white police officer who shot armed thug Sylville Smith….WAS BLACK. #Milwaukee

— Paul Joseph Watson (@PrisonPlanet) August 14, 2016
23yr old Sylville Smith was armed & fled the Police. Police told him to drop the gun. He wouldn't.

He deserved to be shot. #Milwaukee

— Joe Walsh (@WalshFreedom) August 14, 2016
sylville smith was a quality citizen. #Milwaukee pic.twitter.com/kUBJAPPSoX

— The Daily Dish (@TheDailyDish2) August 14, 2016
Defending her son, Sylville Smith's mother, Haynes, claimed her son obtained a concealed carry permit after having previously been shot twice and robbed four times.
The mother also told not believing her son brandishing his weapon at police. That said she did say she could see her son trying to run and hide.
According to police, Sylville Smith has a 'lengthy arrest record.' A record that police in all likelihood were probably not aware of at the immediate time when they pulled over the vehicle, Smith and another occupant were traveling in.
Then again, even if police were aware of the two individuals in the car perhaps having a record, the question arises was there any immediate threat of danger perceived?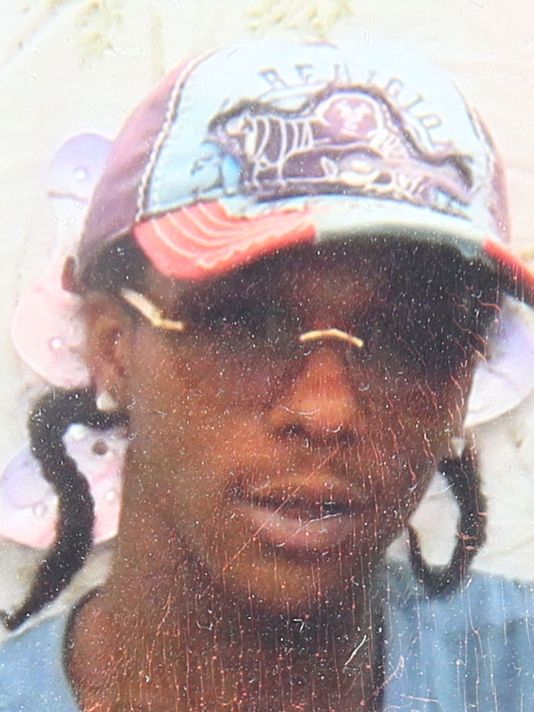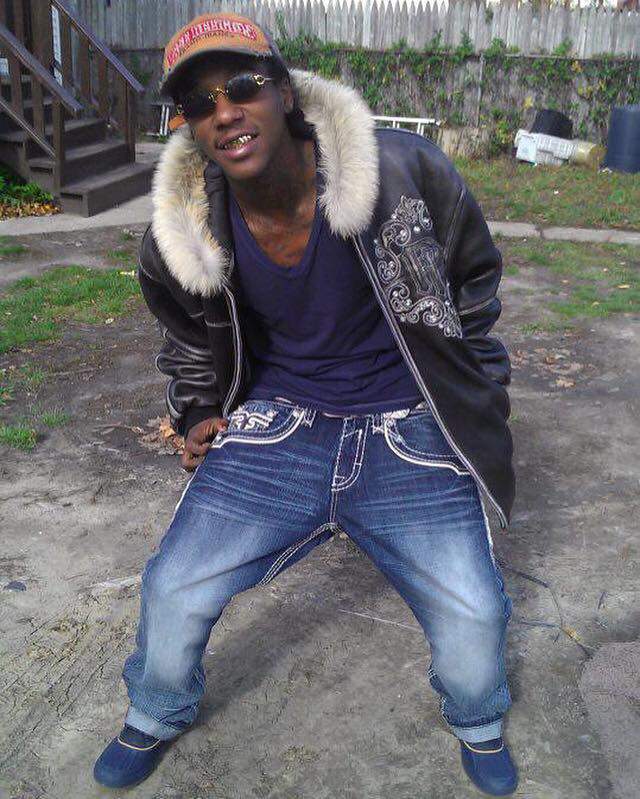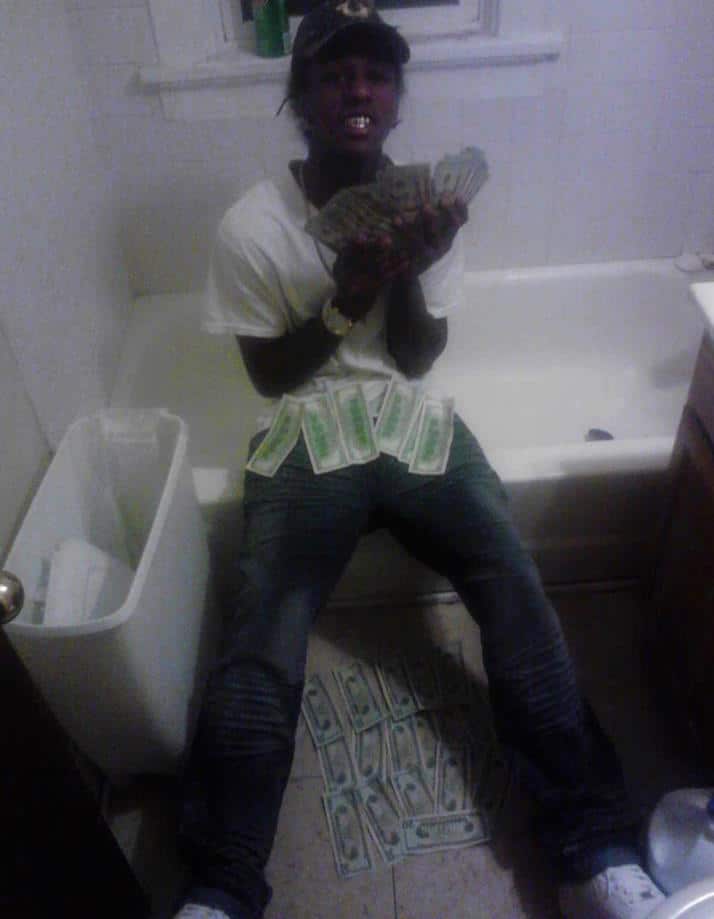 In 2015, Smith was charged in relation to a then shooting, along with later being charged with trying to intimidate a witness in that same shooting. Eventually both charges were dropped.
While possession a misdemeanor conviction for carrying a concealed weapon, not immediately understood was whether Smith had a felony record.
In July of 2014, Smith was charged with carrying a concealed weapon — a misdemeanor charge. He pleaded guilty in November, and was sentenced to serve one day in the House of Correction.
In July of 2013, Smith was charged with felony retail theft — intentionally taking $500 to $5,000 as party to a crime. Prosecutors dismissed the charge in October.
#BlackLivesMatter #Milwaukie Sylville Smith dindu nuffin. Him wuz a good boy.? pic.twitter.com/LwdaNVH7hR

— Otto (@OttoFavota) August 14, 2016
Responding to the ensuing riots Saturday night, Milwaukee Mayor Tom Barrett told protesters: 'If you love your son, if you love your daughter, text them, call them, pull them by the ears and get them home,'
'Get them home right now before more damage is done.'
Responding to the shooting, City Alderman Khalif Rainey described Milwaukee having become a waiting time bomb as racial inequities continue to escalate.
Told Rainey: 'This entire community has sat back and witnessed how Milwaukee, Wisconsin, has become the worst place to live for African Americans in the entire country,'
'Now this is a warning cry. Where do we go from here? Where do we go as a community from here?
'Do we continue — continue with the inequities, the injustice, the unemployment, the under-education, that creates these byproducts that we see this evening? … The black people of Milwaukee are tired. They're tired of living under this oppression. This is their existence. This is their life. This is the life of their children.'
Adding: 'Now what has happened tonight may have not been right; I'm not justifying that. But no one can deny the fact that there's problems, racial problems, here in Milwaukee, Wisconsin, that have to be closely, not examined, but rectified. Rectify this immediately. Because if you don't, this vision of downtown, all of that, you're one day away. You're one day away.'
Sylville Smith was a super duper quality citizen. #Milwaukee pic.twitter.com/Xa5VdbCPnc

— The Daily Dish (@TheDailyDish2) August 14, 2016
What Patrick Smith, the father of Sylville Smith had to say … pic.twitter.com/dlCNtGcNfE

— Caz (@MissDBunker) August 14, 2016
The latest shooting death validates ongoing studies which show that black teens faces higher probability as opposed to white teens being shot and killed by police. One study courtesy of a ProPublica analysis of FBI data showed between 2010 and 2012 black teens 21 times as likely as white teens being shot and killed by police.
Also augmenting what many believe to be the disproportionate use of violence against African Americans is the existence of lax legal standards which make it difficult to punish individual police officers using force.
A report via vox quotes David Klinger, a University of Missouri St. Louis professor who studies use of force, telling that 'police officers are allowed to shoot under two circumstances'.
The first circumstance is 'to protect their life or the life of another innocent party' — what departments call the 'defense-of-life' standard. The second circumstance is to prevent a suspect from escaping, but only if the officer has probable cause to think the suspect poses a dangerous threat to others.
The key to both of the legal standards — defense of life and fleeing a violent felony — is that it doesn't matter whether there is an actual threat when force is used. Instead, what matters is the officer's 'objectively reasonable' belief that there is a threat.
A belief that rioters and protesters continue to question and whether perhaps instead of applying force, often attributed to latent prejudices, police reconsider what is preventable as opposed to legally justifiable.
Brother of Sylville Smith with his conceal carry permit. (via @journalsentinel) #Milwaukee pic.twitter.com/FvD9a0J5yX

— Ninjas for Health (@ninjasforhealth) August 14, 2016
Cleanup underway in Milwaukee after a night of unrest, protest, multiple fires & deadly officer involved shooting pic.twitter.com/MkQpqpSFnt

— Thema Ponton (@thema_ponton) August 14, 2016
Daylight view of the damage after a fire ripped through this O'Reilly Auto Parts on the north side of #MKE pic.twitter.com/YAtd8rRtFQ

— Sheldon Dutes (@SheldonDutes) August 14, 2016