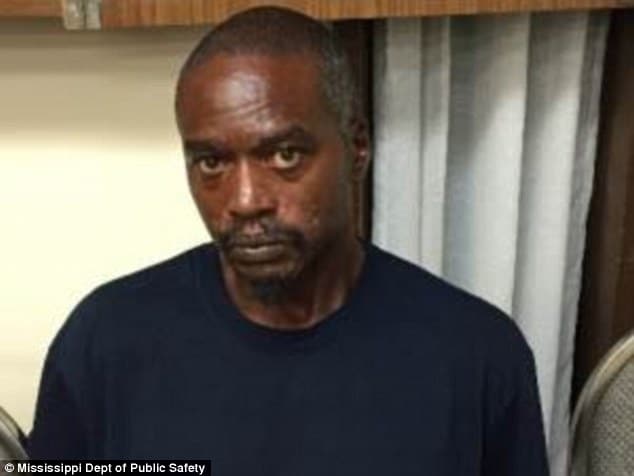 What led to Rodney Earl Sanders targeting Sisters Margaret Held and Paula Merrill? A case of a robbery gone wrong or more sinister motives?
Rodney Earl Sanders a 46 year old Kosciusko, Mississippi man has been charged in the deaths of Sisters Margaret Held and Paula Merrill, both aged 68, after the two nuns were found stabbed.
The murder charges come after authorities told of finding the two 68 year old Durant, Holmes County, Mississippi, women in their home after reports of the two nurse practitioners not reporting to work.
Until their heinous murder, both Sisters Margaret Held and Paula Merrill worked at a clinic in Lexington, Mississippi, circa 10 miles from where they lived.
Told Lt. Colonel Jimmy Jordan of the Durant police department: 'Sanders was developed as a person of interest early on in the investigation,'
Adding: 'With the cooperation of the Durant and Kosciusko Police Departments, Holmes County Sheriff's Department and the Attorney General Office this heinous crime has been resolved.'
Since his arrest, authorities have told of holding Rodney Earl Sanders in an undisclosed detention center pending his first court appearance.
Not necessarily understood is what initially led authorities to Sanders.
According to Mississippi Department of Corrections, Rodney Earl Sanders was released from prison last December after serving nine months for a felony conviction for driving under the influence. Records also show the felon having done prison time from the mid 1980s to early 1990s for armed robbery.
Paula Merrill, SCN from Sisters of Charity of Nazareth on Vimeo.
Prior to their stabbing deaths, Sisters Margaret Held and Paula Merrill had dedicated their lives to providing health care to the poorest in the county state according to a statement released by the Mississippi Department of Public Safety.
Both women worked at Lexington Medical Clinic, where they gave flu shots, dispensed insulin and provided other medical care for children and adults who couldn't afford it.
The women's murders have left what's been described as a 'gaping hole' in what was already a strapped health care system.
According to timesleader, one medic, Dr. Elias Abboud, who worked with the sisters for years and helped build the clinic, said it provided about 25 percent of all medical care in the county.
Clinic manager Lisa Dew told of the two nuns cultivating relationships with drug company representatives, who often left extra free samples.
Reacting to the arrest of the perpetrator, one local, Joe Morgan Jr, a 58 year old factory worker and patient with diabetes, who'd relied on the two nuns told of his anger.
Said the former factory employee: 'Right now, I don't see no forgiveness on my heart.'
He said Merrill would want him to forgive whoever killed the women, but he hopes the perpetrator is arrested, convicted and executed.
Reiterated the retired factory worker: 'She doesn't deserve to die like this, doing God's work,'  
'There's something wrong with the world.'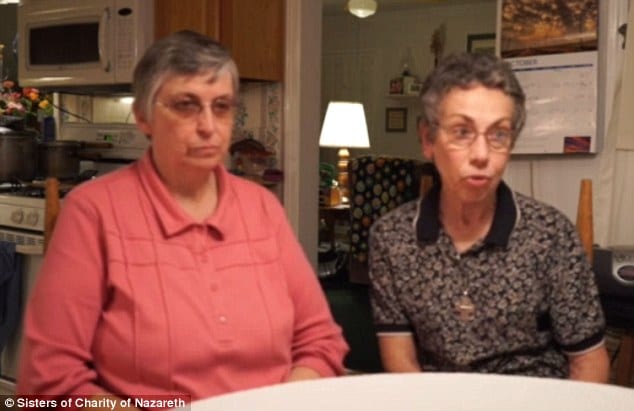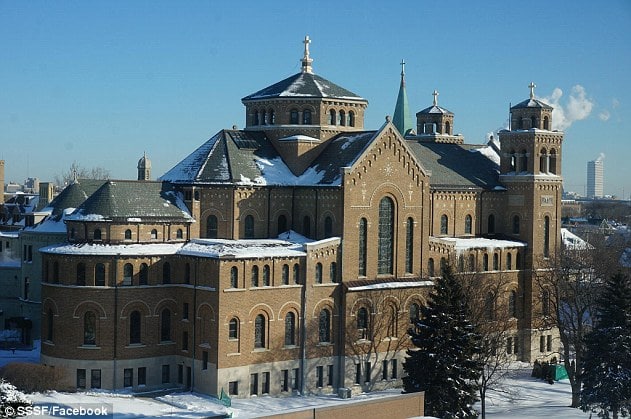 Prior to her gruesome death, Sister Paula Merrill had worked in Mississippi for more than 30 years and had been at the Lexington Medical Clinic since 2010, while once describing the clinics as a vital resource for thousands of patients, many poor and uninsured.
'Many people have no health insurance because they can't afford the premiums,' said Merrill in an interview posted on the Sisters of Charity of Nazareth website.
Adding: 'They make minimum wage.'
At the time of the nuns' deaths, their stolen car was found abandoned a mile from their home, with no signs of a break in.
Those who knew the two nuns described them as outgoing and compassionate.
'They were sweet, very loving … easy to get along with,'
Patricia Wyatt Weatherly
, who lived next door to the victims,
told WLBT-TV.
'They didn't bother anybody.'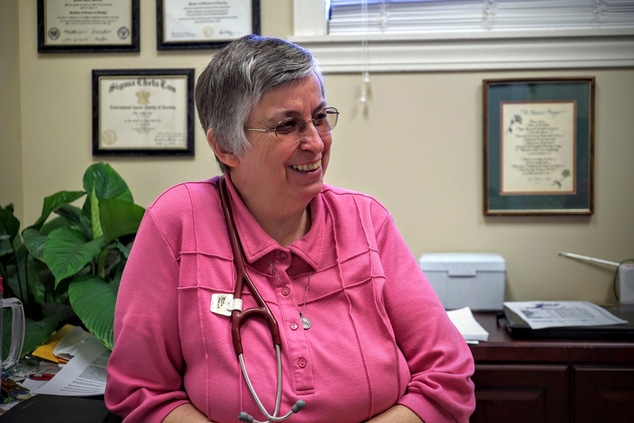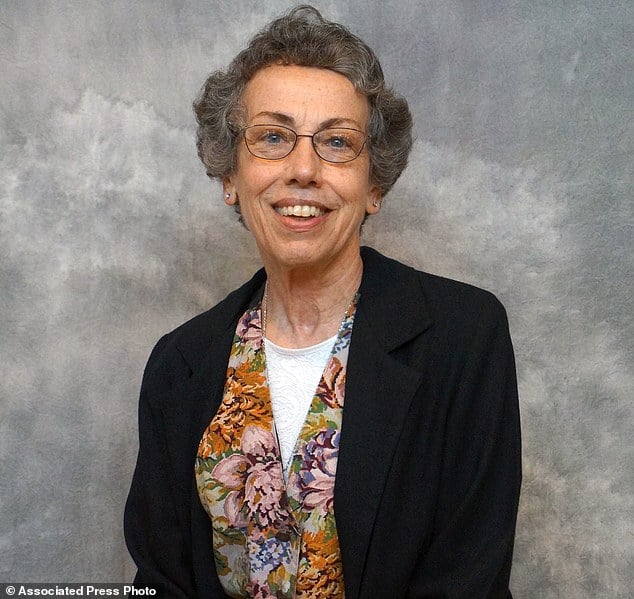 Since the death of Sisters Margaret Held and Paula Merrill, local religious communities have asked that followers pray for the killer or killers.
Authorities in the interim have declined to release a motive as to why Rodney Earl Sanders murdered the two nuns, saying 'robbery would be premature.'
On Friday, a handwritten sign on the front door of Lexington Medical Clinic said it was closed until Monday.
 Sisters Margaret Held and Paula Merrill wake is scheduled for Sunday, August 28.