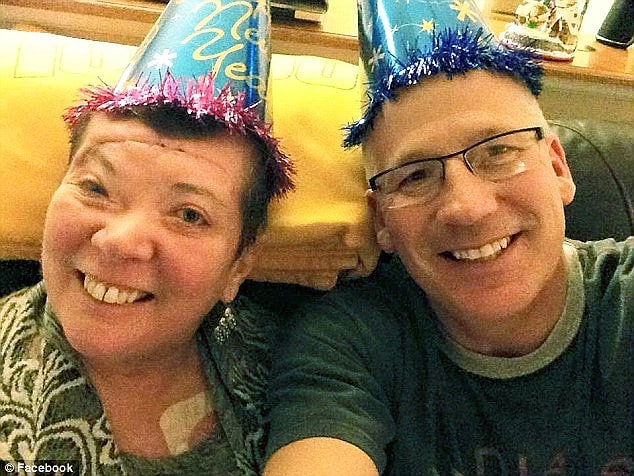 Randy Budd suicide death: How a violent act in 2014 may have led to the husband of a rock throwing victim taking his own life. Texted loved ones before pulling trigger.
Randy Budd the husband of Sharon Budd, an Ohio school teacher who was left in a severely compromised state, after a rock was thrown from a highway overpass while traveling in a car, has shot himself to death.
Local reports tell of the 55 year old husband dying of a self inflicted gunshot wound and being pronounced dead at the couple's Uniontown home late Saturday night.
At the time of the shooting, only Randy Budd and his wife were the only ones in the house. Prior to shooting himself, Randy Budd texted family members telling them he loved them with his brother on his way to the home.
Randy Budd's death comes after wife Sharon Budd suffered catastrophic head injuries after a five pound rock was purposefully dropped from an overpass crashing through the windshield of the family's moving car along Interstate 80 in central Pennsylvania in July 2014.
The incident left Sharon Budd requiring a series of major surgeries and losing part of her brain along with one of her eyes. Nevertheless the wife remained significantly debilitated.
Because part of her brain was affected, the traumatic injuries necessitated Randy Budd having to provide round the clock care for his beleaguered wife as the former teacher remained house moribund.
Cincinnati News, FOX19-WXIX TV
A previous feature ahead of wife Sharon's upcoming seventh operation last June, cited husband Randy Budd calling his wife 'an inspiration'. At the time Randy said Sharon remained 'upbeat and positive' despite her injuries.
How those sentiments may have changed over the course of the year plus isn't necessarily understood along with the degree of ongoing challenges that might have almost certainly strained the couple's resources along with their emotional well being.
Pursuant to Randy Budd's shooting death, the Canton Repository published a statement from the Budd family saying: 'The Budd family are all together and are grieving the loss of their dad, husband and brother.'
'We deeply appreciate the tremendous support our family has received from the Massillon, Canton and Hartville areas over the past several years. 
'We ask for your prayers and some privacy as we deal with our loss.'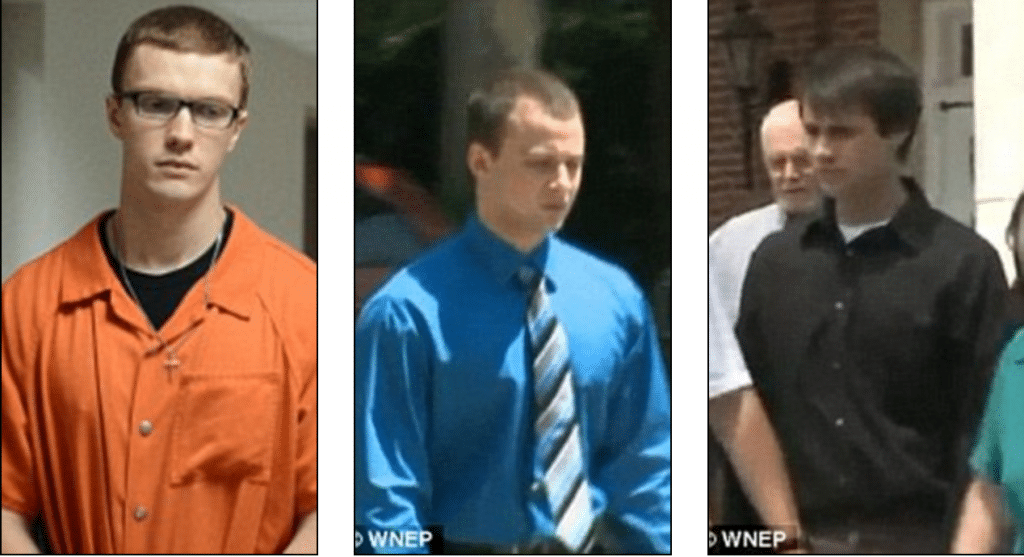 In the days after the horrific injuries suffered by Sharon Budd, three local men, Dylan Lahr, 18, Tyler Porter, 19, and Keefer McGee, 18, were arrested and subsequently sentenced. By September 2015, all three men were sentenced to jail.
Lahr, who dropped the rock, was sentenced to at least four and a half years, while Porter was sentenced to a year and 10 months, while McGee was sentenced to eleven and a half months.
Upon their release all three men will be on probation for years to come.
Authorities say the rock-throwing culminated a day of troublemaking that included shoplifting steaks, breaking a window in a neighbor's home and driving through a cornfield, causing damage.
Speaking after the hearing, Sharon Budd said: 'I thought the judge would be just, and he was. It's hard to look at their faces and not feel bad for them.' 
'Randy and I are both glad this part is wrapped up.'
Meanwhile Randy added: 'We have four children. They always went to Sharon. Now they come to me. Sharon always took care of them. Now they take care of Sharon.' 
After his wife's accident, which took place late at night as the couple's daughter drove them to a show in New York, Randy became an advocate for requiring fencing on overpasses.
Earlier this year, the Budd family helped push through new rules in Ohio requiring any new or rehabbed bridges over busy highways to be topped with chain-link fencing to deter vandals.
'I kept thinking, this had to happen for a reason. Why would this happen?' Randy Budd said in January. 
'There has got to be something good to come out of this, and it happened. 
'Now it's going to have an impact in Ohio for years and years to come, and somebody else won't have to go through what we're going through – or even death.'
Ohio transportation officials indicated at least 108 bridges or overpasses will get fencing 6 to 8 feet high in the next few years. 
Randy Budd's death according to the Canton Repository comes a month shy of his 56th birthday, with the journal pointing out that Randy and Sharon celebrating their 33rd wedding anniversary six weeks ago.