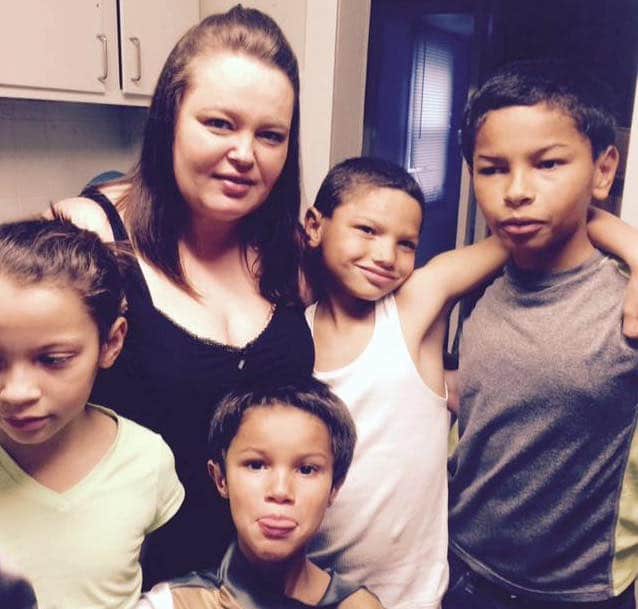 How did Michael and Tammi Bethel not come to notice that one of their children had gone missing while maintaining a home of squalor? Children since removed.
Franklin, Ohio parents, Michael, 37 and Tammi Bethel, 35, have been charged with ten counts of child endangerment after police came across their seven year old wandering son trying to peddle of his teddy bear in exchange for food. Food which the boy hadn't eaten in a number of days.
Taking the child to Subway's for a meal it wasn't until cops arrived at the boy's family home that they realized that the child had been living among garbage, cat urine and liquor bottles. Even more disturbing was the fact that the child's parents, Tammi and Michael Bethel were even aware that their 7 year old son had gone missing.
Taking umbrage against the charges against her, Tammi Bethel on Friday insisted that her home was in fact clean and her son 'well taken care of.'
Wrote the mother of five on the Franklin Police Department's Facebook page after the dept earlier posted discovering the roaming child:
'I can also post pictures that I randomly took from January to August and it shows my house clean. 
'The cop just popped up on the wrong day I hadn't had a chance to clean the mess that all them kids had made…
'BTW my kids didn't even eat the food that the cops brought them because they had just ate.' 
Adding: 'Another BTW I could throw a rock from my house and hit CVS where my son was at. He goes down there all the time with his brothers.'  
Matters came to a head when cops received a call last Saturday regarding a young boy wandering the streets alone in the city estimated to have 11 000 inhabitants.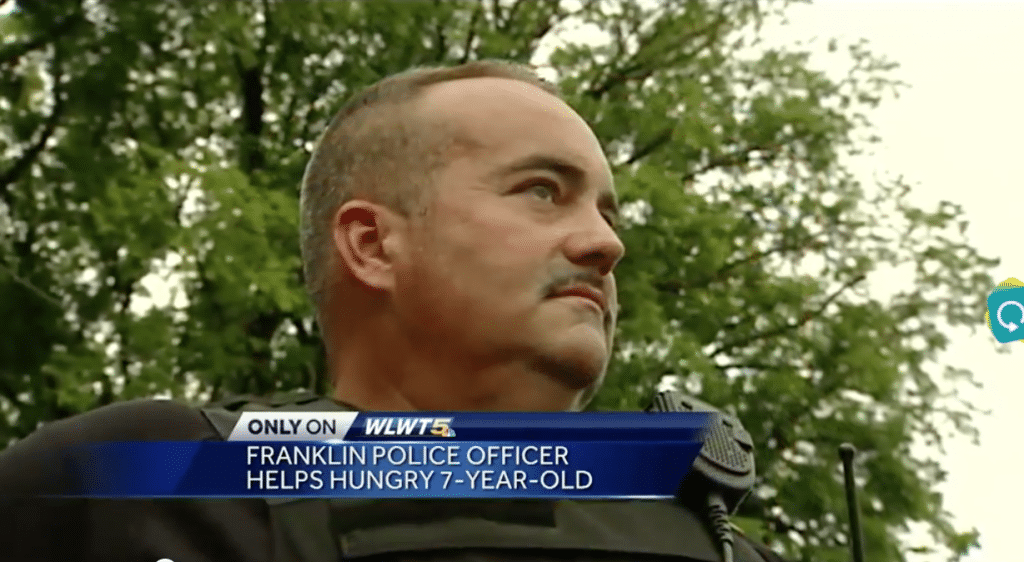 Told Franklin Police Officer Steve Dunham who came across the youth via WLWT: 'It broke my heart,'
'He told me he was trying to sell his stuffed animal to get money for food because he hadn't eaten in several days.'
Dunham said he and the boy 'said a little prayer and ate dinner together' at the Subway across the street before he brought the kid back to the police department.
Meanwhile, officers Amanda Myers and Kyle O'Neal dropped by the child's home, only to find rotten food, 'a large amount of bugs' and squalid living conditions according to the Hamilton Journal News.
Photos from the home revealed a casserole dish sitting on top of the oven with leftover food while every other surface of the kitchen appears to be littered with containers.
Pictures inside the fridge showed it largely empty with puddles of brown liquid accumulating inside the door. 
Nevertheless Tammi Bethel insisted nothing was amiss, writing on Facebook that her kids created a mess, but were well clothed with 'fresh kicks'.
She wrote yesterday: 'All the kids are in the house. And my kids have went to Franklin long enough that we all know people. 
'They are not babies. The cops had to force them to take [the food] saying don't waste it. And my son has always had fresh kicks! 
'As a matter of fact I bought all of them Steph Currys at the beginning of summer. Wth is wrong with being barefoot in the summer time? I know tons of ppl that go barefoot and it hasn't killed them yet.'
She also wrote that she intended to file a lawsuit because an officer told her 'none of this would go public right in front of the children services worker named Roy'. 
The Bethels, whose children range from seven, 11, 12, 15 and 17, had not realized their seven-year-old had wandered off.
Warren County Children Services removed the children, who are currently under the care of their relatives, and a judge barred the parents from contacting them.
Tammi and Michael Bethel are due to appear at a pre-trial hearing scheduled on September 16. 
Franklin police chief Russ Whitman said his officers treated the children 'like their own kids' before adding: 'Hopefully, these officers' actions change these kids' lives and maybe change the lives of the parents to become better parents.'