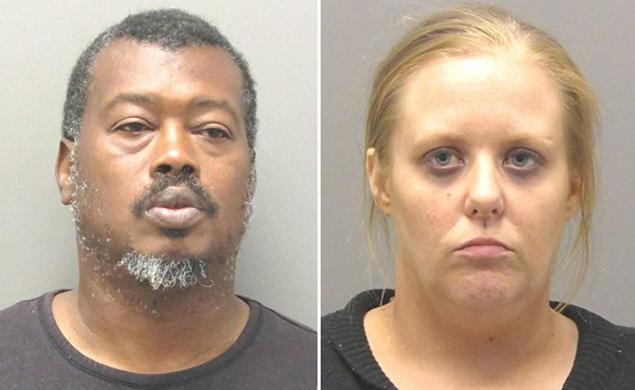 What led to Jennifer Denen and Clarence Reed, an Arkansas couple horrifically abusing their four year old daughter? Thought her name was 'Idiot.'
Arkansas couple, Jennifer Denen, 30, and her live in boyfriend, Clarence Reed, 47, have been arrested after authorities came across the couple's 4 year old daughter covered in bruises and dried blood.
During their arrest report, filed Friday, police told of discovering the child having been strapped to her bed with zip ties as punishment after climbing on kitchen cabinets.
So twisted were the goings on in the family home, police told of the 4 year old girl legitimately believing her name was 'idiot.'
Jennifer Denen and Clarence Reed's arrest came after cops acted on a child abuse tip from the Department of Human Services according to a report via ozarksfirst.
Upon arriving at the couple's Hot Springs home they found the toddler had a black eye, a swollen face along with dried blood on her head and ligature makes from being constantly tied up.
When police asked the 4 year girl what her name was, the girl nonchalantly is said to have replied, 'Idiot.'
Another child explained that Denen and Reed called the 4-year-old 'idiot instead of using her name,' according to police records.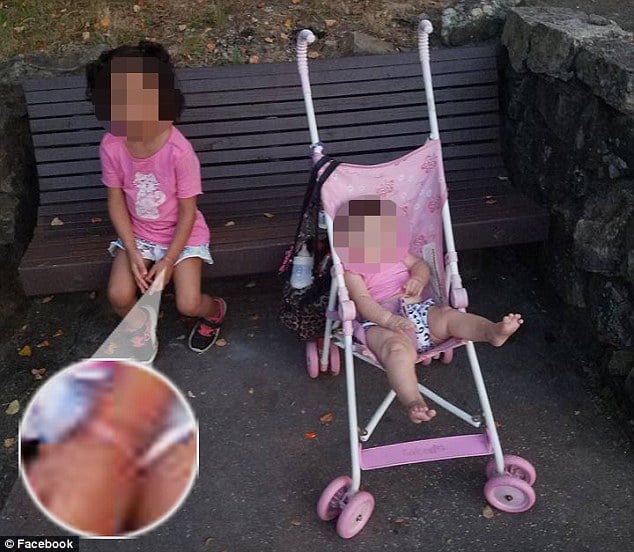 Following their arrest, Jennifer Denen and Clarence Reed were charged with domestic battery, permitting abuse of a minor and endangering welfare of a minor.
If found guilty on all three counts, the couple face up to 32 years behind bars.
Denen and Reed remain in the Garland County Jail on $500,000 bond each.
The couple's four year old daughter has since been placed in protective custody.