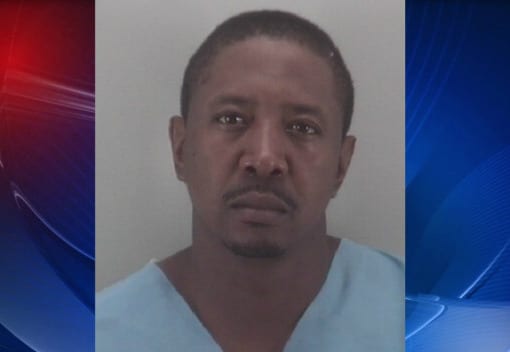 What led to Dibon Toone killing his girlfriend, Garlettte Howard and he three children? A history of fractured cohabitation and mental instability emerges.
Dibon Toone is being held on a murder charges after allegedly killing his North Carolina girlfriend and her three daughters before fleeing to Virginia.
Killed was 32 year old woman Garlette Howard and her three children, aged 11, 7 and 6, with authorities divulging the youngest two were fathered by Dixon Toone.
During a Wednesday press conference, Greenville Police Chief Mark Holtzman told of Dibon Jab Toone being arrested after the mother and her children were found dead Tuesday evening at the family home.
Asked to specify how the victims came to be murdered, the police chief declined to elaborate except to say that police believed Toone had been living at the family home up to the murders.
Suspected quadruple murder suspect Dibon Toone caught in #RVA; @GreenvillePD say he killed mother & 3 children @CBS6 pic.twitter.com/SeDtxBH7LL

— Brendan King CBS 6 (@ImBrendanKing) August 17, 2016
Tonight at 5 & 6, surveillance footage shows the arrest of Dibon Toone, accused of murdering 3 kids and their mom. pic.twitter.com/f2PCD1rDBx

— WITN Anna Phillips (@AnnaPhillipsTV) August 17, 2016
The discovery of the murders according to wncn come after 'Greenville police received multiple phone calls from out of state family members concerning Dibon Toone.'
Told Police Chief Holtzman: 'The family members relayed that Toone had made concerning comments regarding the welfare of his children and their mother.'
A welfare check hours later led to the grim discovery of the victims bodies circa 8pm, Tuesday evening.
Told Greenville police: 'Toone was involved in a romantic relationship with Howard and is the father of the two youngest victims.
'Detectives are looking into the possibility that the victims may have been killed several days prior to the discovery of their bodies.'
Authorities said that at 11pm Tuesday, they 'obtained information that Toone was in the Richmond, Virginia area. GPD alerted local authorities in Richmond.'
Dixon Toone was soon arrested after he was observed driving in his slain girlfriend's work issued vehicle and taken into custody circa midnight.
During Wednesday's press conference, police told of alarm bells being raised when on Monday, 'Concerned coworkers contacted the Police Department at approximately 3pm after Howard did not show up to work at her place of employment, LabCorp.
'Officers attempted to check on Howard's welfare but were not able to make contact.
'Howard's work-issued car was not at the residence at the time and there was no indication, at that point, that Howard may be in danger. The check on welfare was documented.'
Pointing to ongoing tensions was the disclosure that Toone had tried to kill himself as recently as July, with authorities being called to the family home.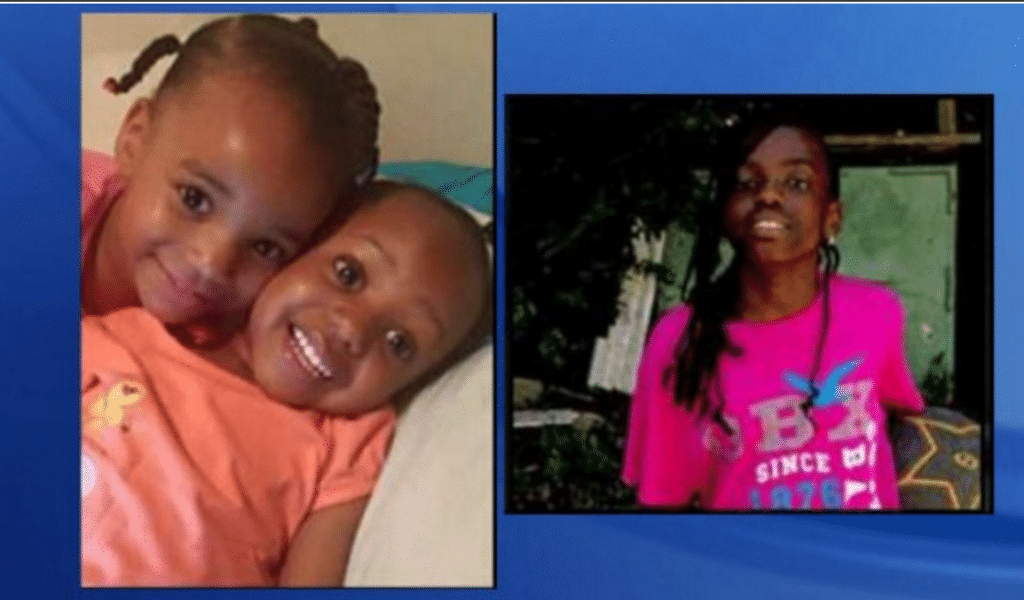 Mom in quadruple homicide in Greenville identified as Garlette Howard. pic.twitter.com/SFZm0GFM0A

— Dave Jordan (@DaveJordanWITN) August 17, 2016
Wrote Greenville police in a report at the time: 'Officers sought and obtained involuntary commitment papers and Toone was transported to Vidant Medical Center where he was admitted for a psychiatric evaluation.
'There was no indication during the July 22 incident that he intended to harm anyone but himself.'
Authorities said that back in May 2009, 'Howard reported Toone to the Greenville Police Department after he used her vehicle without her permission. He was charged accordingly.'
Police wrote on Facebook: 'These four innocent victims were senselessly murdered at the hands of someone they loved.
'As little girls, you should be able to trust your father – to look to him for advice, and know he will always be there to protect you.
'Dibon Toone betrayed that trust, and as a result, these little girls and their mother paid the ultimate price.'