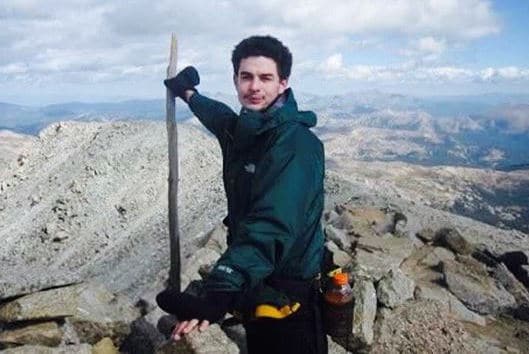 Daniel Kevin Harris shot dead by state trooper Jermaine Saunders: Could one deaf mute man's death have been averted? Another instance of police brutality?
Daniel Kevin Harris a deaf mute father has been shot dead by North Carolina police after trying to communicate via sign language after being pulled over for a speeding violation.
The incident happened Thursday night after the 29 year old man was stopped by state trooper Jermaine Saunders, Thursday evening.
Tragically, the father of a four year old boy was shot dead just feet from home in Charlotte.
Cops say Sanders had tried to pull Harris over for a speeding violation on Interstate 485 at around 6.15pm, with the driver leading authorities on a brief pursuit before stopping.
Officials said that's when Daniel Kevin Harris got out of his car an encounter took place between Harris and Saunders, causing a shot to be fired. Harris died at the scene.
The official version contradicts what witnesses told happened, with a report via WCNC saying police shot 'almost immediately' the unarmed father as he exited his vehicle.
Witnesses also told of Harris appearing to try to communicate with the trooper using sign language.
How or why the state trooper came to believe his life was in imminent danger is yet to be necessarily understood.
In his defense, Saunders according to WCCB told of shooting Harris because he was advancing and not following commands.
Again raising the question, was Saunders or the public at large in immediate danger and did other options exist to handle or de-escalate the situation?
Harris' immediate family, who are also hearing impaired, argue that the young father was 'just afraid' and not understanding the situation.
Told the victim's brother, Jay Harris through an interpreter: 'He was unarmed – and he is a deaf individual, and I think that he was just afraid,' 
'He could not hear their warnings. He could not hear their commands to stop or to stay away from them.'
The brother added that their mother has been in the hospital with a heart issue since the shooting.
Told the family member, 'He was shot, and now we're left with nothing.'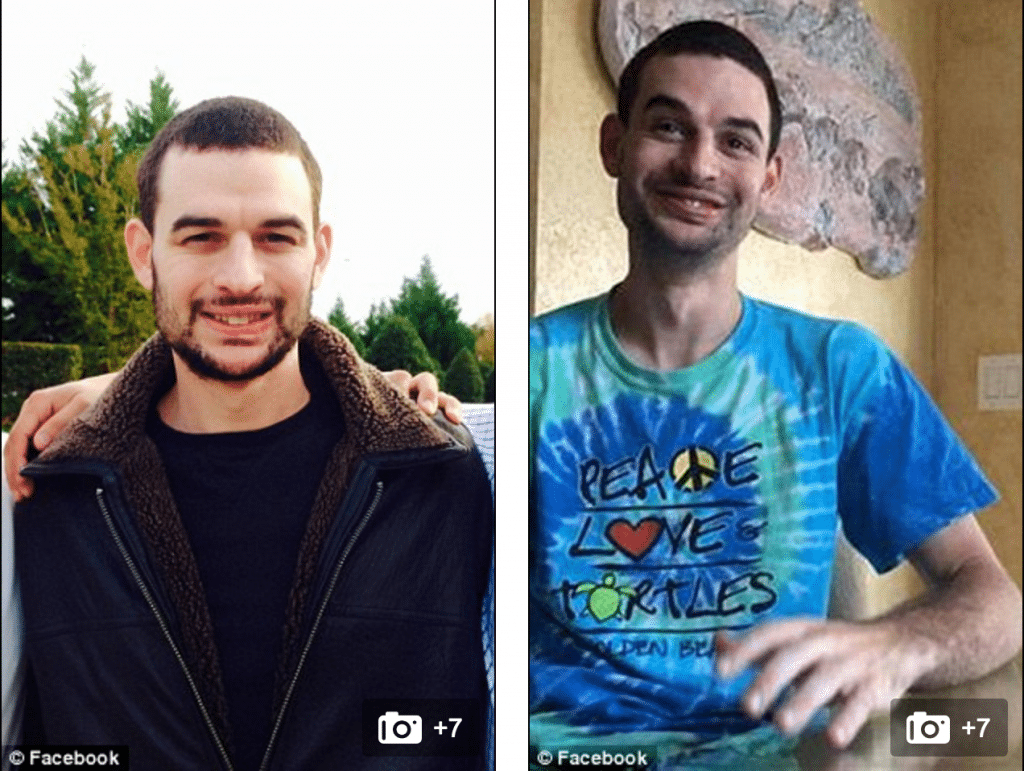 Also taking exception with the decision to 'shoot first, ask questions' later are neighbors.
Offered neighbor, Mark Barringer: 'You're pulling someone over who is deaf, they are handicapped. To me, what happened is totally unacceptable,' 
Adding: 'They should have de-escalated and been trained to realize that this is an entirely different situation.'
Since the shooting death of Daniel Kevin Harris, Saunders has been placed on administrative leave, which is standard procedure after an officer-involved shooting according to Charlotte-Mecklenburg Police.
State Bureau of Investigation spokeswoman Audria Bridges plan to interview Saunders this week.
Harris' family have set up a fundraising page since his death, which has raised over $10,000 towards the fallen father's memorial and cremation costs.
Reads a post from the funding page: 'He was unarmed when shot and killed by a state trooper.
'His tragic death could have been prevented. Police brutality ends NOW.'
Family members plan to set up a foundation in Daniel Kevin Harris' name to 'educate and provide law enforcement [with] proper training on how to confront deaf people.'
The family also hope to change the DMV registration system to require states to set up a 'DEAF' alert to appear when a car's license plate is looked up.
'With this change, Daniel will be a hero in our deaf community,' the post added.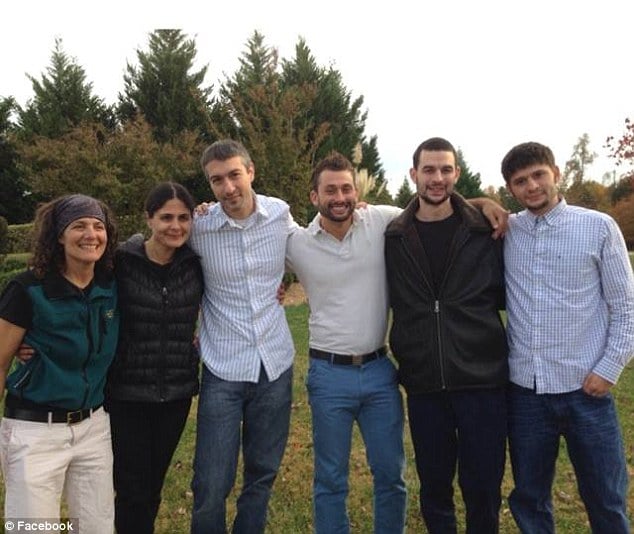 A report via the New York Daily News raised the specter of whether Harris ever posed a threat, while acknowledging some cases of police shootings pose genuine threats to law enforcement.
That said some wonder whether the shooting death of Harris could've ever be justified?
Mused the nydailynews: 'Beyond being unarmed, deaf and mute, Daniel Harris appears to have been a rather small, thin man.' 
Others have argued opening fire could not have been the trooper's only option.
'What threat did Harris pose? Was a Taser or pepper spray used? Could the officer truly not subdue Harris on his own?
'If reports from neighbors are accurate, it doesn't appear the officer even tried, but pretty much shot and killed Harris mere seconds after he got out of the car.'
Added the nydailynews: 'Virtually any other option the officer could've considered was better than what he chose in this case, but here we are with another avoidable casualty of police violence.
'Daniel Harris should be alive with a speeding ticket, but instead his family is raising funds for his cremation.' 
What do you think? Could the shooting death of Daniel Kevin Harris have been averted or was one young father's death the result of a mindset and an attitude which has trained and fostered police an attitude of contempt/avarice at worst, and ambivalence/disregard at best towards the public at large? 
Deaf ?: ::speaks in sign language::

?: "He's moving his hands, must have a gun! I'M AFRAID! SHOOT HIM!"#DanielKevinHarris

— T. Greg Doucette (@greg_doucette) August 22, 2016
We need to talk about how police are constantly mishandling arrests with the disabled community #DanielKevinHarris https://t.co/Siuoade2pF

— T'challa's Wife (@HeyItsTaeTheBae) August 22, 2016