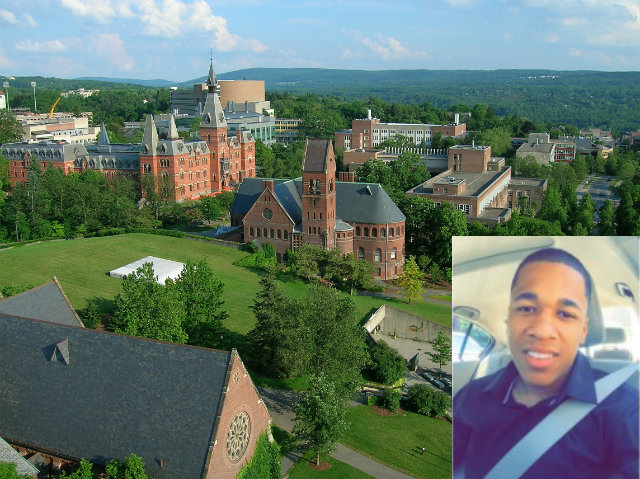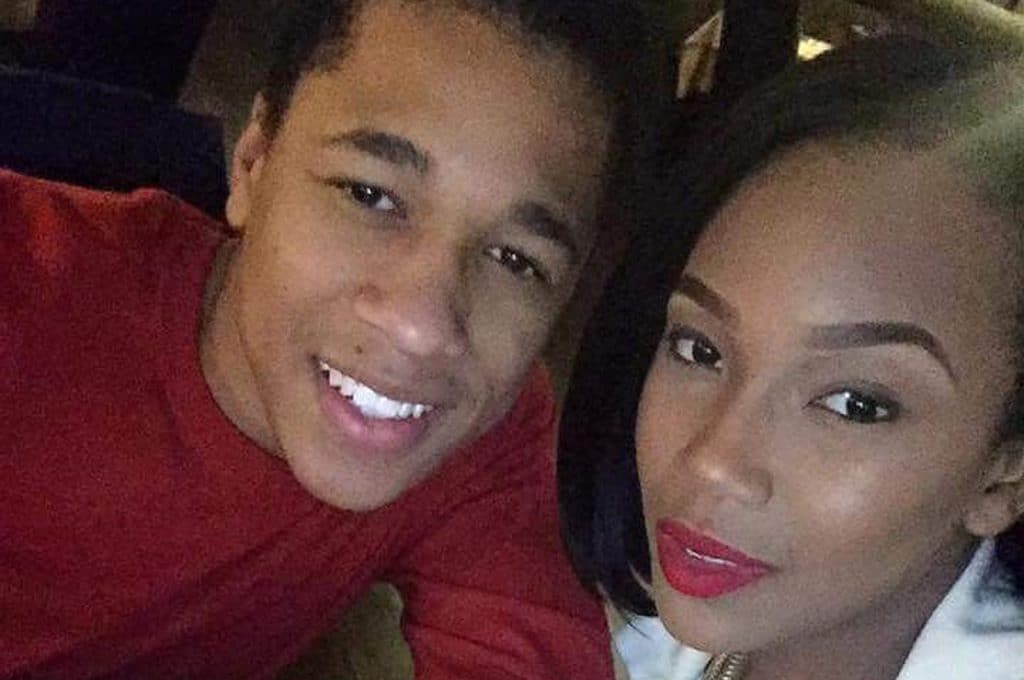 What led to Anthony Nazaire a 20 year old Ithaca College sophomore student being fatally stabbed on campus grounds early Sunday morning?
Anthony Nazaire a 20 year old Ithaca College sophomore student has died after being stabbed during an early Sunday morning gathering at Cornell University campus.
To date no arrests have been made since the business administrator's stabbing circa 1.57 am Sunday morning in front of Olin Hall.
A report via the ithacavoice tells of Anthony Nazaire being mortally stabbed after what school authorities described as a 'large fight' on the Cornell University campus breaking out.
How or why the brawl broke out is yet to understood.
Also treated by school medics for non life threatening stab wounds was a male student who was later released. The identity of that student hasn't been released.
According to theithacan, Sunday morning's incident occurred at the intersection of College Avenue and Campus Road.
We are profoundly sad to confirm that two IC students were victims of a stabbing last night and one has passed away. https://t.co/xLKb9qmfph

— Ithaca College (@IthacaCollege) August 28, 2016
Jamie Williamson, public information officer at the Ithaca Police Department, said several hundred students attended an Omega Psi Phi event at Willard Straight Hall and the stabbing took place as the event dispersed.
Williamson also said the IPD is currently reviewing cell phone videos of the incident along with completing witness interviews.
Authorities have yet to recover the weapon used in the stabbing while also telling that it was the first homicide in Ithaca in nearly five years.
Responding to the death of Anthony Nazaire, cousin, Channelle Nazire told of the sophomore student living in Flatbush, Brooklyn with his mother and his 24 year old sister and only having returned back to campus last week after end of summer break.
Told the cousin: 'He's never been in trouble with the law. He's a very good student,'
'It's very hard for me to even understand. I'm still in denial about it.'
Wrote the cousin on facebook: 'What saddens me the most is he didn't die here in Flatbush but died away at school,'
Adding: 'whoever did this you're going to pay God is going to handle u.'
A statement released by Cornell University President Tom Rochon told of the school offering counseling assistance mid Sunday morning.
Told Rochon in a release: 'I hope you will hold these students — along with their families, friends, classmates, and professors — in your thoughts and prayers at this difficult and tragic time.'
Offered Ryan Lombardi, Cornell's vice president for Student & Campus Life in a statement:
'There is nothing more important than the safety of our community; as such, this incident is deeply disturbing,'
'Support resources are available and details for how to access them can be found at the bottom of this message.'
Anthony Nazaire is survived by two younger brothers, a younger sister, his father, and a large family with Hatian roots.