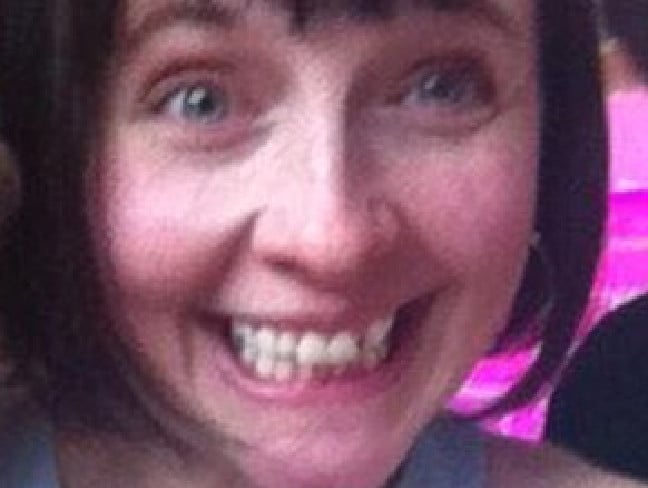 Who shot Alexandra Brueger dead and why? Michigan state police continue to seek perpetrator behind shooting death of 31 year old jogger.
Authorities are no closer to finding the perpetrator involved in the July 30th murder of 31 year old Michigan woman Ally Brueger than they were almost 5 days earlier after the nurse's body was found riddled with bullets.
Local reports tell of Alexandra Brueger a Holly Township woman being found face down on the front lawn of a local home circa 2pm. Notice of shooting death came after a resident heard gunshots, described in transcripts as she went 'down by the pound' on his front lawn and 'I heard bullets'.
Alexandra Nicolette Brueger's death told investigators came while the woman had gone out during her regular afternoon 10 mile (16 km) jog along a rural road, Fish Lake Road in Oakland on Saturday.
At the time, the 4-foot-9, 98-pound generally well liked woman had been shot up to four times, with investigators suspecting that the Alexandra Brueger may have been targeted by someone she knew. But why?
A neighbor who spotted Ally Brueger bleeding on the grass called 911 and administered CPR to her until first responders arrived on the scene, reported ClickOnDetroit.
Rushed to Genesys Hospital, Alexandra Brueger where was soon pronounced dead.
In the aftermath of the mysterious shooting death, police are searching for a white or light-colored four-door sedan that may have been speeding on Fish Lake Road between 2-3pm on Saturday.
Told Michigan State Police Lt. Michael Shaw: 'I think it would be irresponsible to say that it couldn't be random because it's a possibility, but I think from what we've found on scene and some of our gut instincts, and past incidents, she knew who her attacker was.'
Thais Peck, a family friend, told seeing Alexandra Brueger most days, always running the same route, headphones on, focused on the run.
Offered Peck: 'She just minded her own business. She had her blinders on, and she would run every day, never missing a day,'
Why anyone wanted the good natured considerate nurse remained a mystery to Thais.
Reiterated the friend, 'This is just so random, I can't believe it.'
Adding: 'No on deserved to be killed like that,'
'To be attacked from behind…It's shocking.'
'She was only 31 years old. She hadn't been married yet. She didn't get to have a family.'
Setting up a GoFundMe.com petition, Alexandra Brueger's father, Franz Brueger told how Ally was his only child and that she had been a registered nurse at Providence Park Hospital in Novi, Michigan, along with also working on a Master's degree in creative writing.
Wrote the father, who described Ally as 'very serious-minded' and 'mighty in spirit' despite her small stature: 'Her wish would have been to have all of her organs donated, but because of the senseless way she perished that was not possible.'
At the time of Alexandra Breuger's murder, the woman had been living with her parents, Franz and Nicolette.
As of Wednesday EST evening time, $13,480 of $30k goal had been raised on the gofundme site for funeral and medical costs.
Sameera Buzo, a friend and former colleague of Alexandra Brueger's, eulogized her in a Facebook post Monday, describing the 31-year-old as 'the happiest, wittiest, and kindest person' she's ever known.
'I'll never understand who would want to take her life. You will be missed by many, Alex,'  Buzo wrote. 'I hope that now you will be able to run free, without any worries or fears.'
State Police Lt Mike Shaw tells Fox 2 Detroit investigators will be looking at her friends, past romantic relationships and her relatives in hopes of identifying a suspect. To date authorities have told of no credible leads.
Anyone with information on the incident is asked to call 1-877-MICH-TIP.