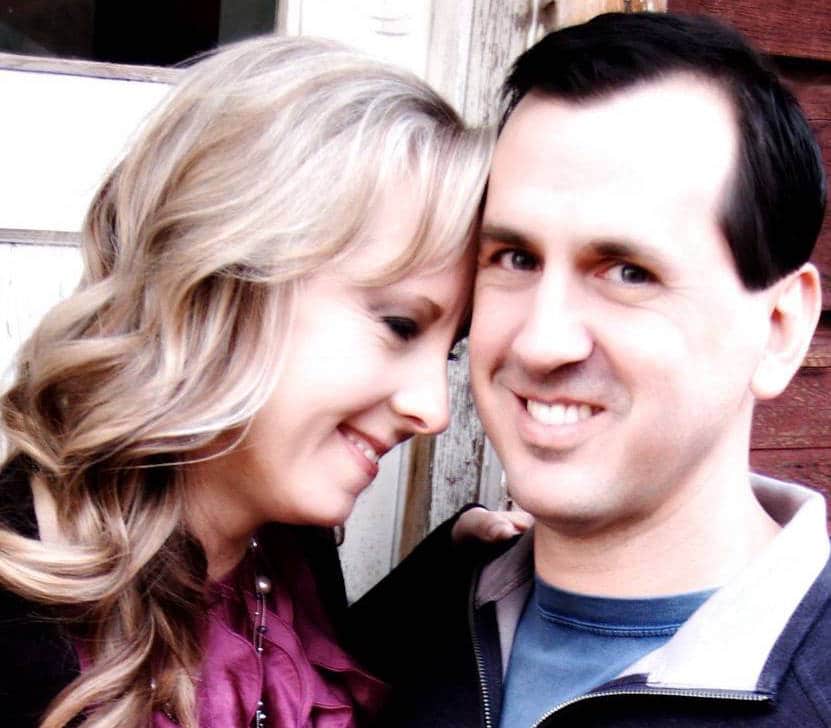 Lisa Gerhart suspected murder suicide: Did a Phoenix Arizona mother choose to take her life and those of her two children after her husband left her?
Lisa Gilbert a 45 year old Gilbert, Phoenix, Arizona woman has shot and killed her teenage son and daughter along with herself in an apparent murder suicide after her husband, David Gerhart left her.
The bodies of the family members were discovered on the evening of July 25 after a concerned neighbor and close family friend, Paula Testa noticed a running vehicle parked outside with a hose running from the exhaust pipe to the inside of the two story family residence through a window.
Upon responding to the scene at the 17700 block of East Prescott Place, Maricopa County Sheriff Joe Arpaio told of finding the family member bodies along with a handgun next to the body of Lisa Gilbert.
Upon entering the carbon monoxide filled home, a report via nbcphoenix told of police finding the bodies of the children upstairs with that of the mother's in another part of the house.
Shot to death were the woman's 17 year old son along with her 12 year old daughter.
Told Arpaio via azenntral: 'It's a sad situation. Domestic violence is something we have to look into. … It's a big problem facing our county and our country,'
'Many of our deputies, including myself, are married and have children. But we have a job to do; I don't know if you ever get used to it, but here we're talking about a 12-year-old and a 17-year-old.
'Every life is precious, whether you're 84, or you're 12 or 2.'
Wrote Paula Testa on facebook pursuant to the shooting deaths: 'Lisa was an amazing mom ! This is not characteristic of her at all.'
[cbsc] Ariz. mom, children dead in likely murder-suicide: Lisa Gerhart and her children, 12 and 17, were foun… https://t.co/yFGl1m3sJF

— Economic Research (@a00x) July 27, 2016
While authorities believe in all likelihood Leslie Arpaio shot and killed herself along with her children, authorities conceded a 'very slight possibility of an unknown suspect' murdering the mother and children. That said the sheriff said no other suspects were being considered.
'We're looking at other aspects to make sure we get the correct evidence and conclusion to this sad situation,' Arpaio said. '… We're leaving that little part open just in case someone else could have caused these three deaths. But I think we're pretty confident it was a murder-suicide.'
Authorities have since told the bodies will be examined with investigators seeking to determine whether carbon monoxide was being pumped into the house before the suspect shot the children. A dog discovered inside the house was uninjured.
Along with conducting autopsies, Arpaio said sheriff's deputies will be checking phones and computers for any possible evidence.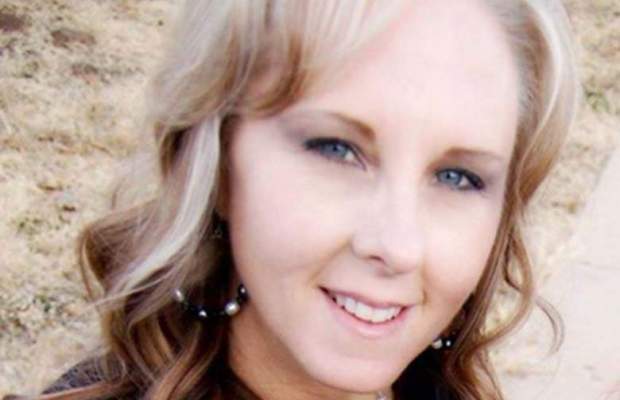 Responding to media queries whether sheriff's deputies had been called to the house before, Arpaio said he was unaware of a potential history of domestic violence and that the father of the children had separated himself from the home recently.
Arpaio also told of a motive for the killings also being a mystery. 
'Right now, we don't know why, we can just surmise,' Arpaio said. 'We can't talk to the mother or the two kids; they're deceased. So we can only speculate why … it's very unusual for this type of situation.'
MCSO says neighbors spotted hose going from tailpipe of car into house. Mom, 2 kids dead. Murder-suicide suspected pic.twitter.com/vggImR7nQg

— Ty Brennan (@TyFox10) July 26, 2016
Sheriff's Command Van & Medical Examiner's SUV in taped off East Valley neighborhood-Neighbor: "somebody's dead" pic.twitter.com/4pnsqP9D6c

— Mike Watkiss (@mikewatkiss3tv) July 26, 2016
BREAKING: Suspicious death investigation near Gilbert where there are "multiple" bodies inside. #cbs5az #newschopper pic.twitter.com/4X1i7bIULc

— Brian van Kleef (@KBVKTV) July 26, 2016
That said, questions are being raised as to whether the purported murder suicide was linked to the husband having left his wife.
According to neighbor Connie Rivere, Lisa Gerhart had been 'devastated' after her husband had recently left.
'She was talking to everyone, trying to get people to know she was having problems and that he left her,' Rivere said. 'No matter how we talked to her, we thought she would be better off without him.'
Not necessarily understood is why the husband chose to leave his wife and children?
Rivere said Lisa Gerhart was in 'bad shape' after her husband moved out. Rivere said the couple also have a younger daughter, age 5 or 6. Arpaio said he didn't know if they have a third child, but social-media accounts of both husband and wife feature three children.
'It's horrible. … She didn't want to live through that,' Rivere said, 'There wasn't anything anybody could do for her.'
In the aftermath of the tragedy, some, including this author have wondered if Lisa Gerhart ultimately chose to take the lives of her children in order to punish her husband for having left her.
Anyone with information about the shootings can call the MCSO at 602-876-1011