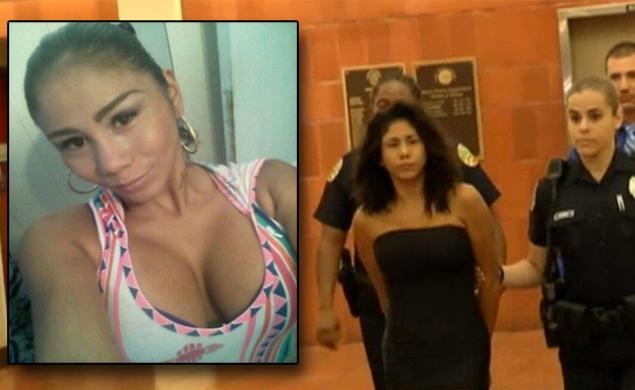 Karla Vasquez Miami stripper: The misadventures of a Florida wife not ready to settle down with her husband. 
Entering this weekend's tabloid sweepstakes is the interesting visage of Miami strip club bartender, Karla Vasquez, 32, who it seems may have some explaining to do to her jilted husband, Daniel Pacheco.
The fun times all began when Karla called her husband, tricking the 'concerned' man into thinking that his wife had just being kidnapped.
The truth, as it later turned out was Karla Flores Vasquez was in reality on a bender with another man she had met earlier that evening, whom she didn't want her 'concerned' husband finding out about.
By the time cops finally caught up with the purportedly 'abducted' Karla Vasquez, they threw the book at her, charging her with falsely reporting an alleged crime after realizing it had all been a lie.
Noted the Miami stripper's arrest report: 'Knowing that she was not in danger, (Vasquez) deliberately caused her husband to call the police and report a kidnapping,'
'(Vasquez) at no point was in need of police assistance.'
According to a report via the Miami Herald, the fiasco started around  4:30 a.m. Thursday morning, when Vasquez called Pacheco during his graveyard shift, telling him to come home because she needed help. Pacheco, thinking she was joking, hung up the phone.
But Karla wasn't joking. Or at least she wanted Daniel Pacheco to believe she wasn't.
Come an one hour later, Pacheco, this time received a text from Karla Vasquez asking for help.
Hooked, Vasquez's husband called her where she told Pacheco that, from inside the house, she saw two people inside her parked car sitting in the driveway.
Rushing back to the couple's shared home, circa 6.am the husband noticed that the car his wife had spoken about was nowhere to be found.
But it gets better.
From there, Pacheco called his wife, only to now be told that she'd been kidnapped. In turn the duped husband called cops to say his stripper wife had been kidnapped.
Using the GPS systems in Vasquez's car and phone, cops were soon able to track down the 'abducted' stripper.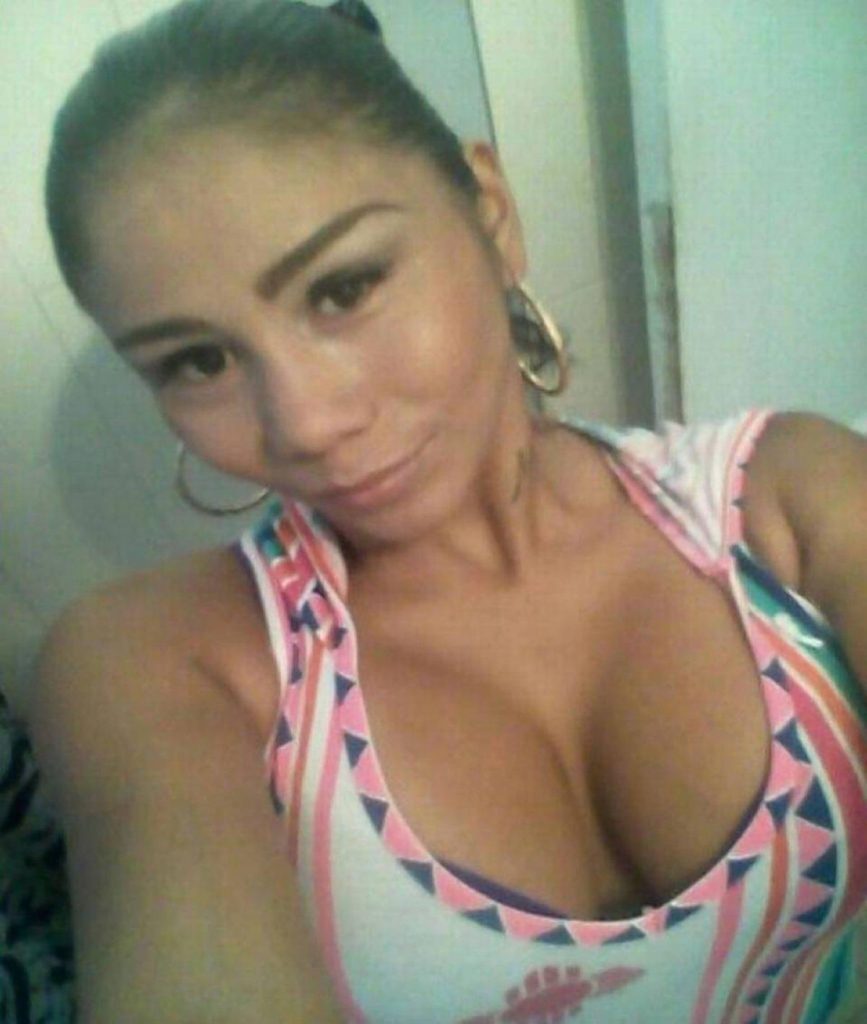 Of note, a police report told of Karla Vasquez having been observed circa 3 p.m. the following day driving the car she claimed she was kidnapped in.
From there Vasquez confessed to cops she actually never went home after work, and instead went to a bar where she met the other man and 'decided to spend the night with him,' according to the report.
Cops found pictures on the friend's phone that showed him and Vasquez 'smiling and appearing to have a good time in different places,' according to the report.
Which is to say, unlike most abductions, Karla Vasquez's abduction was the fun and stimulating one she could probably wish for more often.
Of note, a manager at the strip club where Vasquez worked said she didn't come to work Thursday but wasn't sure if she was scheduled to.
Neither Vasquez nor Pacheco could be reached for comment. Can anyone guess why?
@MiamiPD searching for Karla Flores Vasquez who could have been abducted. Looking for black '08 Chevy Suburban. pic.twitter.com/LKB5pQtBCM

— Miami PD (@MiamiPD) June 30, 2016