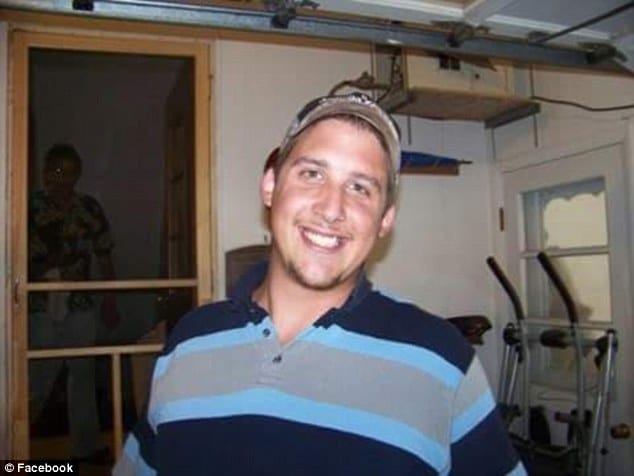 Ryan Thompson sucker punch: How a Des Moines father of two and soon to be newly remarried man died in freak accident.
Ryan Thompson a father of two has died while standing in front of his house in Des Moines with his fiance after being sucker punched.
The man's death came after a stranger approached Thompson and his fiance, Lindsey Renee Engquist telling the father, 'You owe me money' before punching him once to the head.
Taken to hospital, Ryan Thompson died a day later after rupturing a blood clot.
At the time, the stranger after hitting Thompson outside of his home on Southwest 17th st, Monday afternoon, 3pm, got back into vehicle he had momentarily arrived in, a dark colored Sedan, before speeding off.
According to a report via the Des Moines Register, the punch to Thompson landed on the side of his head, leaving the man slurring his words and speaking incoherently.
The fiancee told police she did not know the man and said the assault was unprovoked.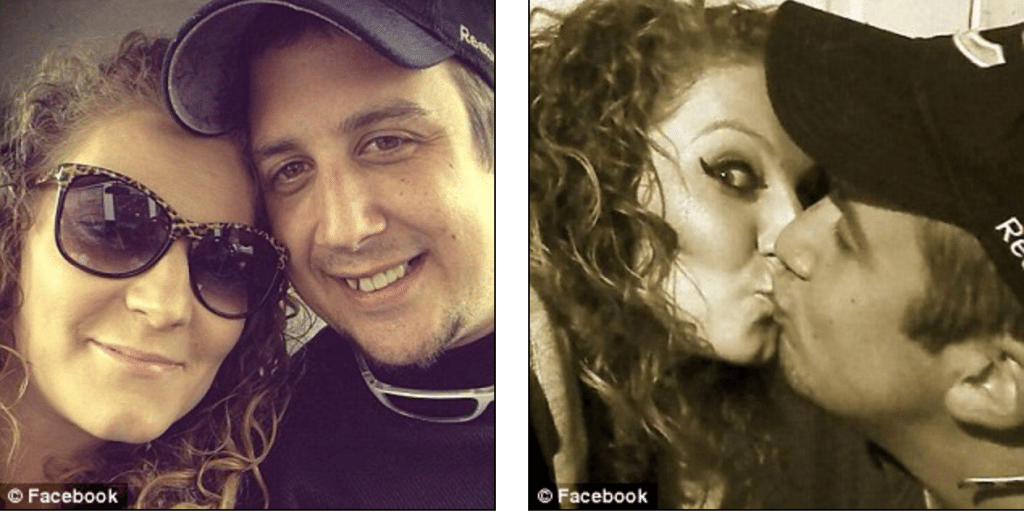 A ten year old witness described the assailant as a 'white' man in his 40's with long black slicked hair and clean shaven.
Despite identifying the suspect, to date cops have yet to charge the perpetrator.
Cause of death has not been released pending an autopsy, with police telling they need to look into whether Ryan Thompson's death was caused directly by the punch or a pre-existing medical condition.
Responding to the freak death, police spokesman, Sgt. Paul Parizek issued a statement to KCCI where he told, 'Very rarely do we see those assaults when we looked at the numbers of them turning into a fatality.'
Adding:  '[But] we can't ignore the fact that he passed away and there was an assault right before that.'
Sgt. Parizek added that they think they have identified a motive.
Engquist said that at first Thompson appeared fine, but quickly began showing signs of distress.
Family members said that the punch ruptured a blood clot on his brain that no one knew about and doctors couldn't stop the bleeding.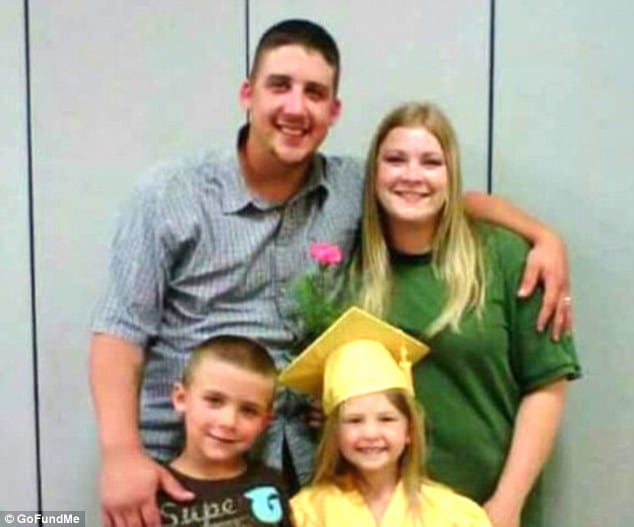 Told the fiance: 'The bleeding had become too much and he had to be put on a ventilator and he was pretty much kept alive by machines and his mother made the best decision and decided that he should just go and be at peace.'
In the wake of his death, Ryan Thompson leaves behind two young children, Gaven and Bridgit, with his ex-wife, Ashley Waddell, 32.
'He was in love with his children,' Waddell said. 'They hold him on a pedestal that no one can touch.'
Added the former wife: 'He was the life of every party. He was so funny and had a huge heart. He truly made every one light up the moment he stepped in the room.'
Posted Thompson's fiance on Facebook: 'I can't sleep… I'm so exhausted, but my mind won't shut off. I miss his snoring, his heartbeat, and holding his hand. I don't know how I will ever make it without him. When he said, 'This life would kill me if I didn't have you,' I know now what he truly meant. I just want to be with him.'
The family has set up an online fundraiser to help Thompson's children. 
The family will hold funeral services for Thompson on Saturday morning.