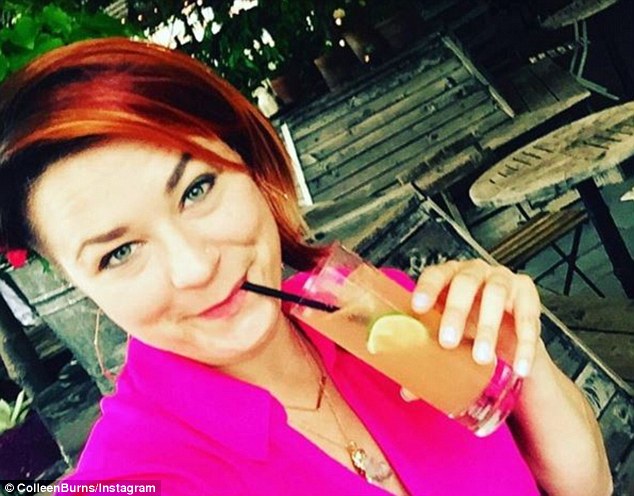 How Colleen Burns a Yelp executive and hiker lost her life after tripping into the Grand Canyon after earlier posting a perfect photo relishing the scene.
Colleen Burns a 35 year old Florida, Yelp executive has plummeted to her death while hiking along the Grand Canyon after accidentally stepping off an edge to make way for a fellow hiker.
The woman's death on Friday occurred whilst she stood along Ooh Aah Point, a mile from popular South Kaibab Trail when Burns inadvertently tripped on her own feet.
Chillingly Burns's death came literally just hours after taking a memorable final panoramic photo on instagram as she savored the morning dawn scene in front of her. The same scene later that morning that claimed her life.
Wrote Colleen Burns earlier that morning next to her instagram photo: 'That view tho.'
Told friend Jessica Roman via WESH: 'She was stepping out of the way for another gentleman to kind of squeeze in, and unfortunately, Colleen kind of got tripped up on her own feet and fell backwards, fell into the canyon,'
'That was the longest, strangest, craziest two seconds of my life.'
Authorities found Colleen Burns' body approximately 400 feet below. The National Park Service and the local medical examiner continue to investigate the incident.
According to a company statement, the Florida resident was instrumental in launching the Yelp community in Orlando seven years ago.
'Her passing represents a tremendous loss to our company, the communities she supported and the many friends she made while doing what she loved,' read the statement, according to WESH. 'We are heartbroken but thankful to have been positively shaped by her passion and joy for life.'
Told pal, Joshua Johnson of Burns: 'She was a force, and it wasn't her trying to be that, that's just who she was.'
Burns was a huge fan of the DJ Kaskade, even forming a fan group called Kaskade Konnect.
Reacting to the tragedy, Kaskade wrote a tribute to Burns on his website, saying she showed up in his life 'before the tidal wave of support had hit.'
Adding: 'And she always rose to the top of that wave,'
'She had such an unmatched enthusiasm for life; the fire in her eyes and that crazy infectious smile. Colleen was destined to be a star among us.'