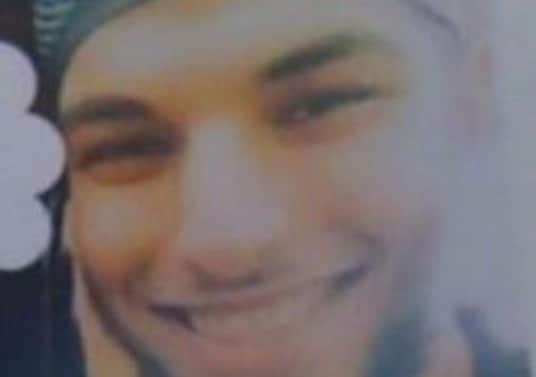 What led to Adel Kermiche a described ISIS foot soldier targeting a local Normandy Catholic Church where he executed Father  Jacques Hamel.
Adel Kermiche a 19 year old Algerian born teenager previously connected to terrorism groups has been identified as one of two assailants who murdered Normandy, France priest, Father Jacques Hamel.
The youth's identification comes after the 'ISIS soldier' who had had been previously arrested and imprisoned trying to flee France to join terror groups in Syria was allowed out during a four hour unsupervised visit. It was then that along with another individual that the pair took the priest along with four others hostage before murdered the 84 year old priest.
As part of the youth's recent bail conditions after a second attempt to flee, Kermiche had been allowed to be remain unsupervised between 8.30am and 12.30pm. It was during this time that Kermiche along with another known individual with links to terrorism launched an attack on the 16th century Normandy church.
Having gone to the Catholic domiciled church between the hours of 9 am to 11 am, the pair forced Jacques Hamel to kneel before filming themselves butchering him and performing a 'sermon in Arabic' at the altar of the church in Saint-Etienne-du-Rouvray, according to witnesses.
Both were shot dead by police marksmen as they emerged from the building shouting 'Allahu Akbar' following the attack that also left a nun critically injured.  
During the attack, a nun identified as Sister Danielle who was present told of Father Jacques Hamel being forced to the ground before his throat was slit.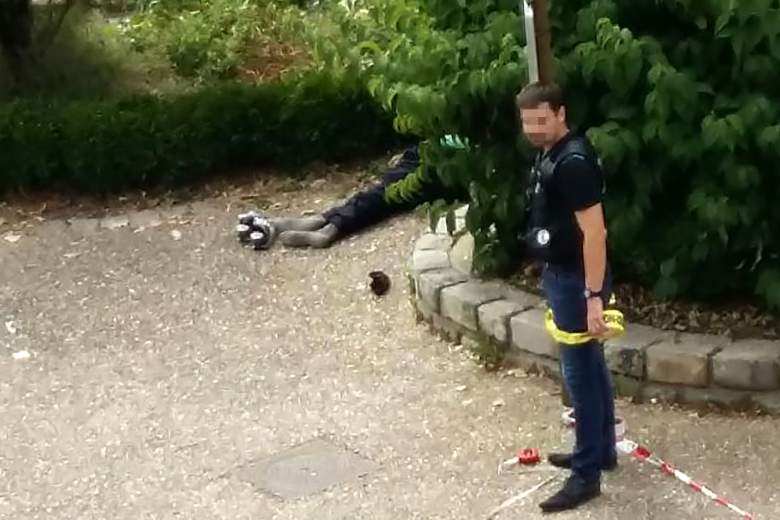 #France church attack: one attacker identified as Adel #Kermiche, born in 1997 and wearing an electronic tag https://t.co/HamKSepoBf

— FRANCE 24 English (@France24_en) July 26, 2016
Told the nun via BFM television: 'They forced him to his knees. He wanted to defend himself. And that's when the tragedy happened,'
Adding: 'They recorded themselves. They did a sort of sermon around the altar, in Arabic. It's a horror'.
It has since been revealed the murdered clergyman known to the community for decades was deputizing while the regular parish priest was on holiday.
In the aftermath of the attack, French authorities have conceded that both attackers were subject to security 'S' files, meaning they were known terror suspects who should have been under surveillance.
Upon his release from prison, Adel Kermiche was meant to be living with his parents in Saint-Etienne-du-Rouvray with an electronic tag on his ankle, after spending time in prison in both France and Switzerland. How the youth was able to circumvent protocol is yet to be understood.
A report via the independent tells of the youth growing up in a housing project in the region with his mother a professor along with his sister being a doctor.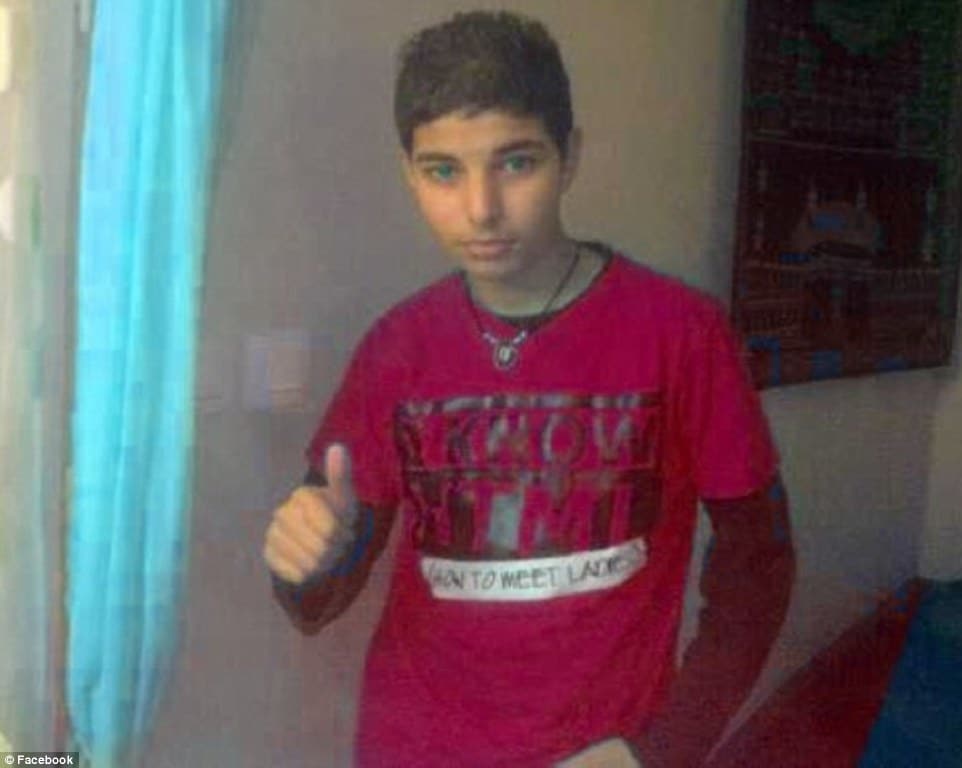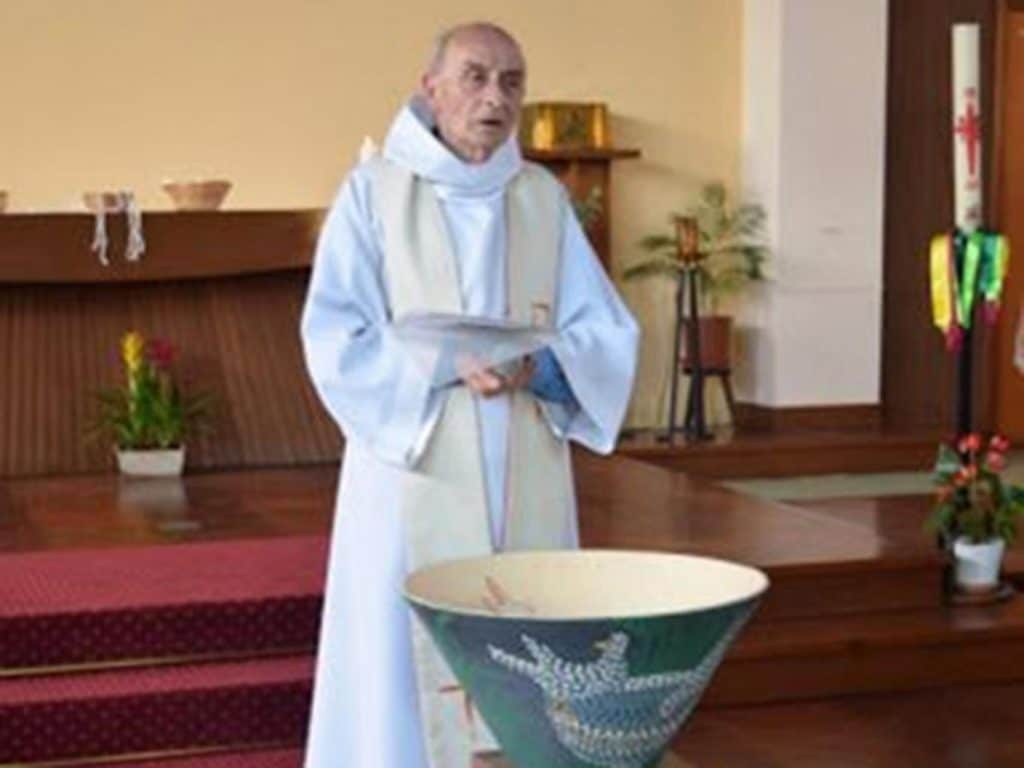 According to France's L'Express, Kermiche was known to have been a friend of Maxime Hauchard, a French jihadi who has appeared unmasked in videos showing the slaughter of captives from the USA and Syria. 
French security sources said Kermiche met Hauchard, now 24, close to his home village of Le Bosc-Roger-en-Roumois, in Normandy. 
Authorities believe the meeting may have inspired Adel Kermiche to carry out today's brutal attack in Saint-Etienne-du-Rouvray.
The Normandy attack comes after Kermiche was arrested in March 2015, while still a minor after trying to reach ISIS in Syria via Germany, only to be arrested in Munich.
Placed under judicial control with his parents, the youth was arrested after his 18th birthday after once again trying to return to the Middle East.
Having made his way to Turkey, authorities there deported the youth back to Switzerland and, after being sent back to his hometown, was tried and found guilty of 'associating with a terrorist enterprise' on May 22 2015.
After spending less than a year of his two-and-a-half-year sentence in prison, he was released on March 22 this year.
A prosecutor appealed the decision to release Kermiche, but he was released on bail on condition that he again stayed with his mother and father.
According to Kermiche's bail conditions, the youth was allowed to go out unsupervised between 8.30am and 12.30pm every day.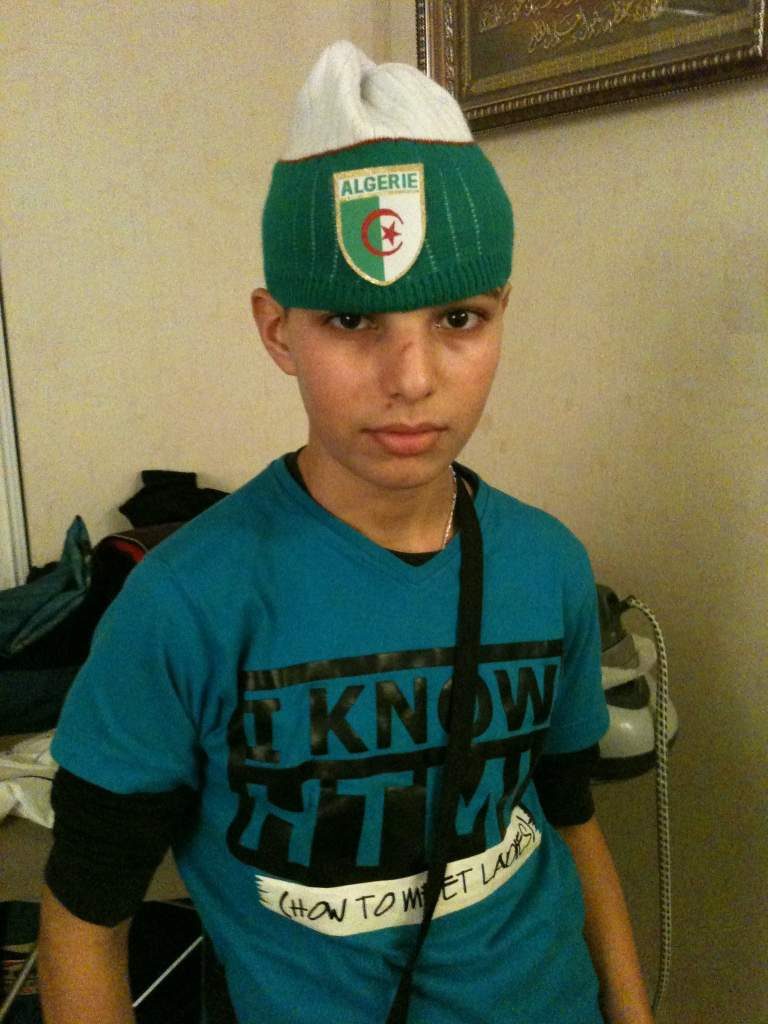 #ISIS 'Amaq corrected the date of the Arabic report for #Normandy #France church attack & released report in English pic.twitter.com/yyJ60ZN26T

— SITE Intel Group (@siteintelgroup) July 26, 2016
Following the attack, a third individual, a 17-year-old known as HB and believed to be a relative of Kermiche, was arrested at his home in Saint-Etienne-du-Rouvray.
Of note, the attack on the Catholic church comes after purportedly being placed on a terrorist 'hit list' found in the apartment of a suspected ISIS extremist last April.
Since the attack, ISIS has claimed responsibility with Amaq press saying that the killing was carried out by 'two soldiers of the Islamic State', in response to the terrorism group's calls to target countries of the US-led coalition which is fighting ISIS. 
A report via the dailymail tells of experts claiming that the attack fulfilled a two-year-old ISIS pledge to attack Christians within Europe, including calling the assassination of Pope Francis.  
'The Islamic State is persistently demoralising European unity by launching divisive attacks within its borders – the most recent attack on the Catholic Church aims directly at the French sense of identity,' Veryan Khan, editorial director for the US-based Terrorism Research and Analysis Consortium, told Fox News.   
The French attack on the priest, Jacques Hamel comes as France recovers from a terrorist attack during Bastille Day fireworks celebrations in Nice, as the nation now braces itself for a long fight against its avowed enemy, ISIS.
Fr Jaques Hamel. A man of peace. Murdered today by hate-filled terrorists. May he rest in peace. pic.twitter.com/xn3N4jHUN6

— Fr Peter Tierney (@PeterTierney1) July 26, 2016
Abbe Jacques Hamel
1930-2016 pic.twitter.com/xm5XxwG7Qt

— Fr John Hogan ن (@jshocds) July 26, 2016