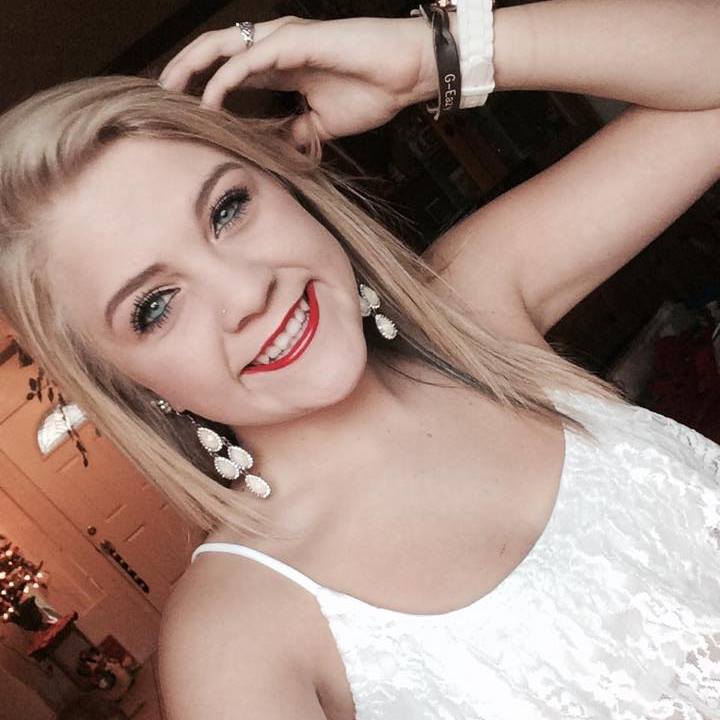 Did Hailey Suder's involvement with an incorrigible young man and his brother lead to changes in the high school cheerleader's behavior? Charged with accessory to murder.
Hailey Suder a former 18 year old high school cheerleader has been charged with two counts of accessory after the fact in the beating death of a South California homeless man.
Appearing in court on Monday, the teen pled not guilty as an accessory to the murder of George Lowery, a 50 year old Santee man found brutalized in late April.
At the time of the attack, Suder had been a senior student at Santana High School, with her June arrest coming one day prior to her being meant to graduate.
Interestingly, the teen posted on Twitter on June 14 that she wasn't able to walk at graduation because one of her final grades was too low.
A GoFundMe page set up by the victim's daughter said that her mother found him 'brutally beaten, bloody, tied up, face down and unconscious. Covered up to die.'
Lowery, who lived at a homeless encampment near the San Diego River, later died at a local hospital according to the San Diego County Sheriff's Department.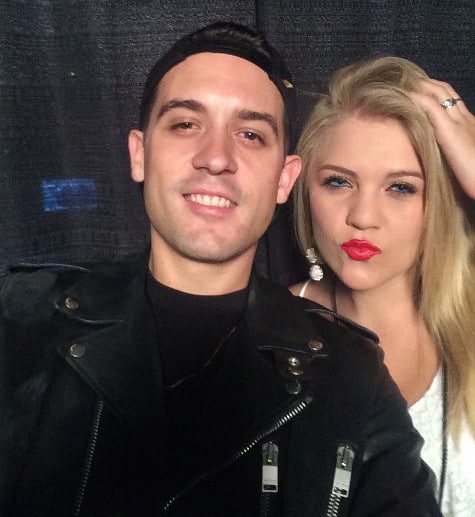 While prosecutors concede not having evidence that Suder contributed to the actual beating, they believe the teen was present during the violence and had helped suspects Austin and Preston Mostrong, 20 and 19, after they attacked their victim.
At the time of the attack, a report via the Los Angeles Times tells of Hailey Suder dating the elder brother, despite the high school cheerleader's Facebook relationship status being marked 'single' before her page was taken down on Monday.
Since arrested in early May, the Mostrongs brothers were charged with first-degree murder as well as torture and pleaded not guilty. At present the siblings remain in custody on $3 million bail.
'This was a brutal, heinous, just cold-hearted case, and as the evidence comes out, I'd say the murder charges and the torture charges are very much warranted in this case,' Deputy District Attorney George Modlin told reporters after the Mostrongs were arraigned in May.
While Suder had the reputation for being a nice girl, one friend told the local news she began to change when she started dating Austin Mostrong.
Told neighbor Lisa Kruis via nbcsandiego: 'If you know they're beating the guy to death, stop it. Do anything you can. Yell for help,'
'Remember that some day that could be you. You never know where life's going to take you.'
A report via the nydailynews told of George Lowery's daughter Katey actively calling for justice in her father's death, who had gone on social media to report that Suder had been bailed out of jail on Sunday night.
'Keep a look out, just hope she doesn't watch and assist another murder…It could be your dad,' she posted on Facebook Monday.
Austin Mostrong had pleaded guilty to misdemeanor battery for attacks on a homeless man shortly before the fatal encounter.
Lowery's wife Penny told KNSD said that her husband tried to protect a homeless man by taking a paintball gun from the Mostrongs during the previous attack, leading to him being targeted the second time.
Investigators have not confirmed details of the first attack or a concrete motive for the second.
Since being released after posting $100 000 bail, Hailey Suder faces the potential of a maximum 3 years and 8 months in prison for her alleged part in being an accessory to the murder of homeless man George Lowery.