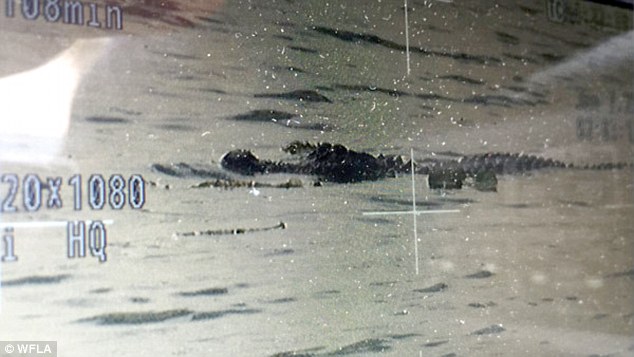 Florida alligator found with human body in its mouth: Lakeland authorities seek to capture an alligator in the hopes of identifying the human body it was earlier observed with.
Lakeland, Florida authorities have yet to identify the individual who came to be the prey of a local alligator, after the large amphibian was found Tuesday afternoon carrying a human body in its jaws.
The alligator was initially spotted by a person near Lake Hunter before swimming off with an adult male body still in its mouth told a statement by the Lakeland Police Department.
When officers arrived, the alligator was still holding the body in its mouth, told Sgt. Gary Gross via WFLA. The animal later released the body and officers were able to retrieve it.
Authorities deemed the alligator to be between 8-10 feet long.
Body has been pulled out of the water. Unk victim. Detectives on the scene. Press release will be sent out later pic.twitter.com/8mt66K8tYj

— Sgt. Gary B Gross (@GaryBGross) June 7, 2016
Of question is if the person died before it was attacked by the alligator, or had come to fall victim, with Gross saying the deceased appeared to have been dead for more than a day.

Reported the local media outlet: 'The officers immediately got their firearms out in case the gator comes up,'
'Once he left they didn't want him coming back and pull the body back out.'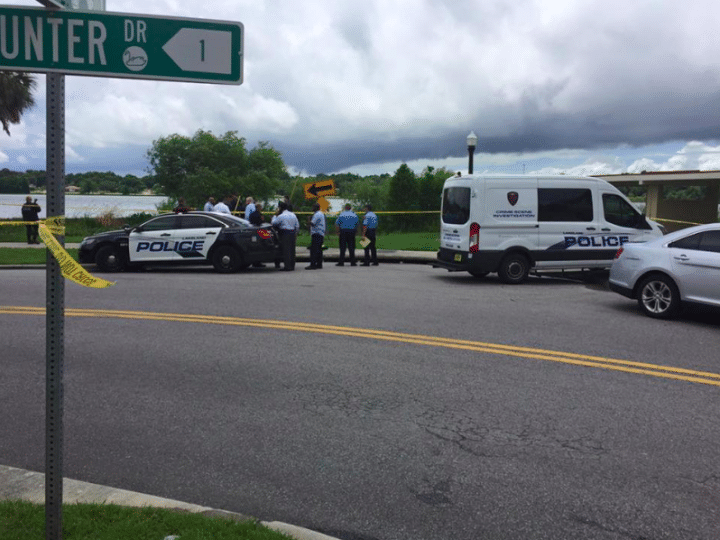 Police also asked the Florida Fish and Wildlife to respond to the area to help track and trap the alligator. Gross told WFLA officials wanted to do tests on the animal to see if it had human parts in its stomach.
Not necessarily understood is if authorities have received reports of a missing individual in the area in the last days and whether such an individual may have become ensnared by the alligator.
That said, there was a report Saturday of clothes and a backpack left behind at the lake's boat launch — an area with a known aggressive alligator.
On Sunday, police also received a call about "something large" floating in Lake Hunter with an alligator 'circling it.' Officers went to the scene but found nothing.
It was not immediately clear if these incidents are connected.
A spokesman for the Florida Presbyterian Homes along Lake Hunter said the decomposing body appeared to be missing an arm and a leg. All of the community's residents were accounted for, he added.
At present, authorities have yet to trap the alligator in question, as they continue to track it.
Yet to be disclosed is the age, body type, race of the adult male victim.
Lakeland is about 35 miles east of Tampa.
Police in Lakeland on scene where alligator was found w a body in its mouth. pic.twitter.com/UmFwX9Mlg3

— Josh Cascio Fox13 (@joshcascio) June 7, 2016