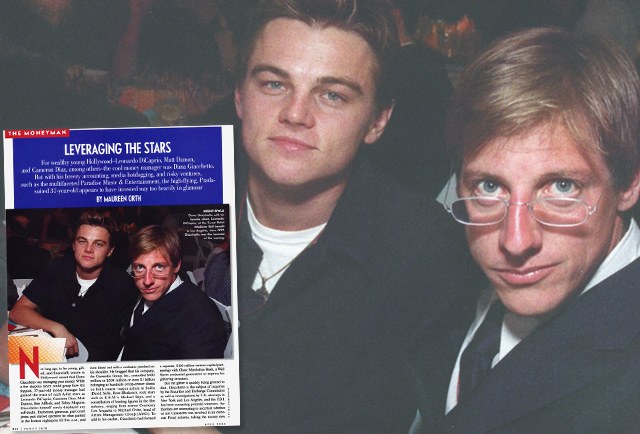 Dana Giacchetto dead: What led to the disgraced former broker dying over the weekend? A history of flying with the stars and crashing hard back down. Was struggling with drug addiction.
Dana Giacchetto a self anointed broker to the stars has been found dead in his Upper West-side Manhattan apartment after a weekend of hard partying.
The 53 year old former stockbroker/money manager who once hung and managed the fortunes of stars including Leonardo Di Caprio, Michael Stipe, Tobey Maguire and Cameron Diaz prior to be being put away for securities fraud in 2001 was found by his roommate Sunday morning.
The transgression according to the Hollywood reporter involved the disgraced broker misappropriating between $5 million and $10 million of clients' funds, where he was summarily  sentenced to 57 months in prison.
At the height of the broker's fame and fortune in the late 1990's and early 200's, the broker was best known among the city's glitterati as a whirling dervish of hedonism, his loft a haven for top models, rockers, actors, artists, prostitutes, drugs and champagne.
So much for being a top sought money manager…?
Notice of the broker's death came after Dana Giacchetto's estranged girlfriend, Allegra Brosco became concerned after not having from her ex, with whom she has two young children with. It wasn't until the roommate went in to Dana's bedroom, when he came across the deceased broker who was foaming at the mouth and is believed to have died sometime between Saturday night and Sunday morning.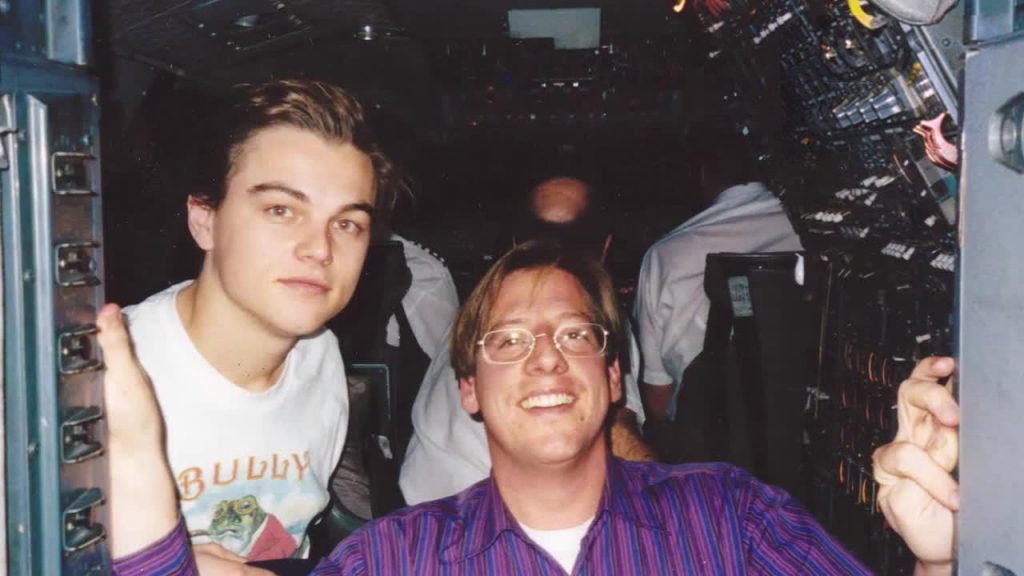 A report via the nydailynews tell of Dana Giacchetto's death coming off the back of hard (customary) partying over the weekend which saw the ex broker getting into a scuffle with security at the door at the Friday night premiere of film 'Legends of Freestyle'
Could the title be any more prescient?
'There was yelling and screaming because they would not let him come back inside,' told one partygoer, who'd earlier spotted Giacchetto hanging out in the club's VIP area with singers Lisa Lisa and Soave Martinez, as well as the film's director, Steve Stanulis according to the tabloid.
A second partygoer, who observed a 'sweaty' Giacchetto go outside to meet up with a friend, said that the former money man was 'ranting and raving outside the club,' after a security guard refused to let the pair come inside.
'He was so hammered that they wouldn't let him back into the club,' we're told. 'He was yelling at security. He tried getting into a fight with them and they had to 'deal' with him.'
That source said that Giacchetto and his friend finally accepted that they weren't getting back inside and drove away from the venue around 1 a.m.
Why the pair were denied entry is yet to be necessarily understood.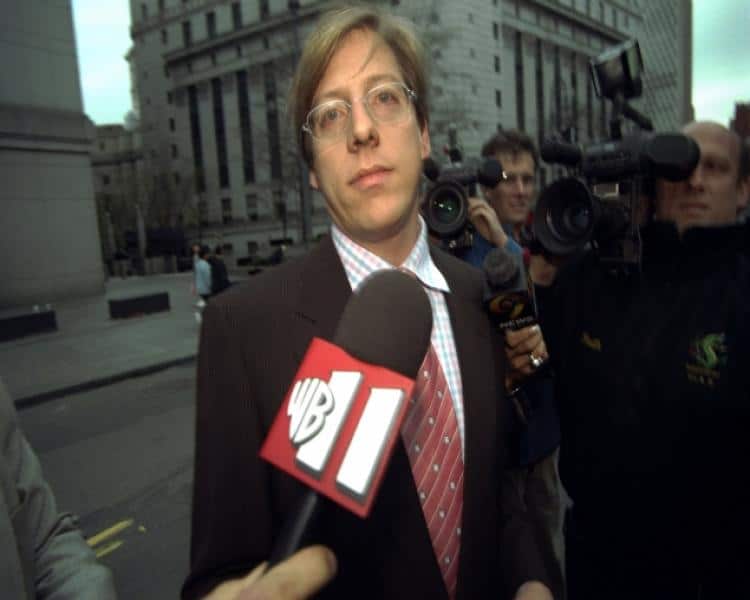 Stanulis, who says he'd known Giacchetto since 1999, confirmed that his old pal had come out to support the film.
Told Stanulis: 'I have no comment other than to say he was a longtime friend,'
'This one really hit me hard.'
Not understood is to what extent the two men may have continued partying following their being denied entry Friday night.
Paramedics pronounced Giachetto dead at his W. 100th St. apartment at 12:02 p.m.

Of note, pagesix tells of a source saying Giacchetto having overdosed on drugs a week before, where at the time he was rushed to the hospital where he was given an adrenaline save shot.
One friend said, 'He had been been abusing pills and alcohol. He'd had different stints in the hospital recently.'
Giacchetto's death follows faltered attempts to reclaim his life after getting out of the slammer in 2003 where he started a gourmet foods company and attempting to market a food cleanser invention he called "IncrEdible." (The SEC had banned him from asset management.)
How well those ventures did is not necessarily understood.
By 2014, Dana Giacchetto according to a report via pagesix was hit with charges of wire fraud and access device fraud after allegedly making thousands of dollars of purchases on a New Jersey man's credit card.
At his 2001 sentencing hearing, Giacchetto told the judge, 'I lived [in] a world of fantasy.' In a 2014 interview with The Hollywood Reporter, his first since his 2003 release, he said, 'In a lot of ways I still live that way. Only because I live in my dreams.'
An autopsy and toxicology reports are now pending.