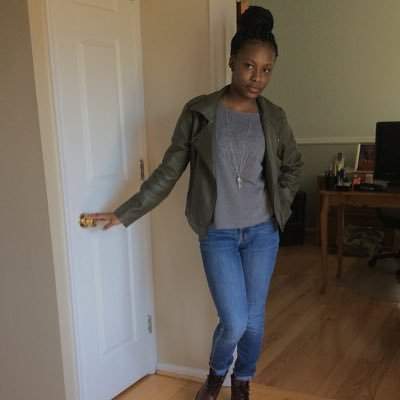 Trinity Carr indicted: How did a fight over a boy escalate into three teen Delaware girls planning on beating a rival at a school bathroom, leading into her death.
Authorities have arrested there Wilmington, Delaware teenage girls in relation to the fatal assault of 16 year old Howard High school Tech sophomore student, Amy Inita Joyner-Francis.
Charged with criminal negligent homicide was Trinity Carr, 16, with third degree criminal conspiracy charges filed against Zion Snow and Chakeira Wright.
According to a statement released Monday by the state Department of Justice, authorities told of their intent to try Trinity Carr as an adult  'because of the severity of her offense,'.
Prosecutors will try the other teens in family court because neither have any prior offenses 'and because they did not physically assault Amy.'
Who's to blame? Amy Inita Joyner school girl beaten to death by gang of girls over boy
The charges come after the victim got into a fight with Trinity Carr over a boy, escalating to Joyner-Frances being jumped by a gang of other girls who slammed her head against a bathroom sink, leading to her death. 
Medical examiners ruled Amy's death a cardiac failure stemming from a heart defect with a contributing factor of physical and emotional stress from the assault.
Told the DOJ in part: 'In layman's terms, the Medical Examiner determined that Amy died from a cardiac incident that she was vulnerable to because of a pre-existing heart condition, but the cardiac incident would not have occurred if she had not been assaulted.'
Prosecutors told although all three girls planned to fight Amy April 21, only Trinity Carr actually hit her.
In caught video surveillance, Trinity Carr was observed repeatedly hitting Amy in the head and torso area with 'what appears to be a closed fist.'
If convicted, Trinity Carr could spend up to eight years behind bars. The other teens' charges carry a maximum of a year in prison.
Communication between the three girls showed that they planned the assault in the 20 hours prior to the attack, according to court documents. The three girls followed Amy into the bathroom and then began the assault, court papers say.
Candles burned the am after Thurs night vigil for #AmyJoyner, 16. The Howard High student died after a fight. pic.twitter.com/FpyFrqjmFh

— Justin Finch (@JustinFinchCBS3) April 22, 2016
Yessssss!!!! 3 girls FINALLY CHARGED in Amy Inita Joyner-Francis murder!!! Trinity Carr charged with Criminally Negligent Homicide #ripamy

— Lila Redd (@stayallsmilez) May 9, 2016
During a press conference, Wilmington Mayor Dennis Williams described Amy's death as a tragedy.
Telling: 'From the beginning, the Wilmington Police Department and the Department of Justice worked hand-and-hand to determine the appropriate charges,'
'This is just the first step toward providing Amy's family and our community with closure. I ask that we keep the family and loved ones of everyone involved in our thoughts and prayers.'
Offered the deceased teen's father, Sonny Francis via the nydailynews: 'I think this is a dream and I'm trying to wake up,'
'All I know is that my daughter's gone, and she was the love of my life. And it hurts.'