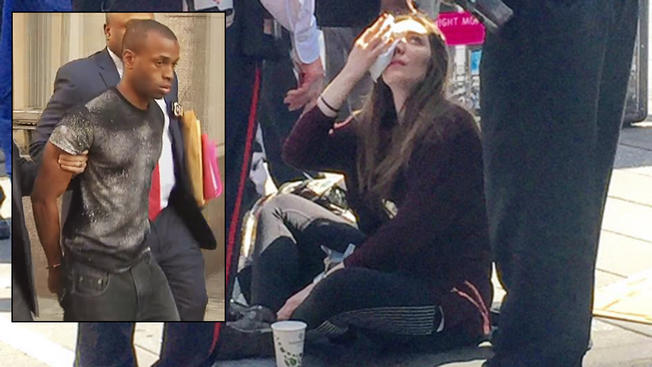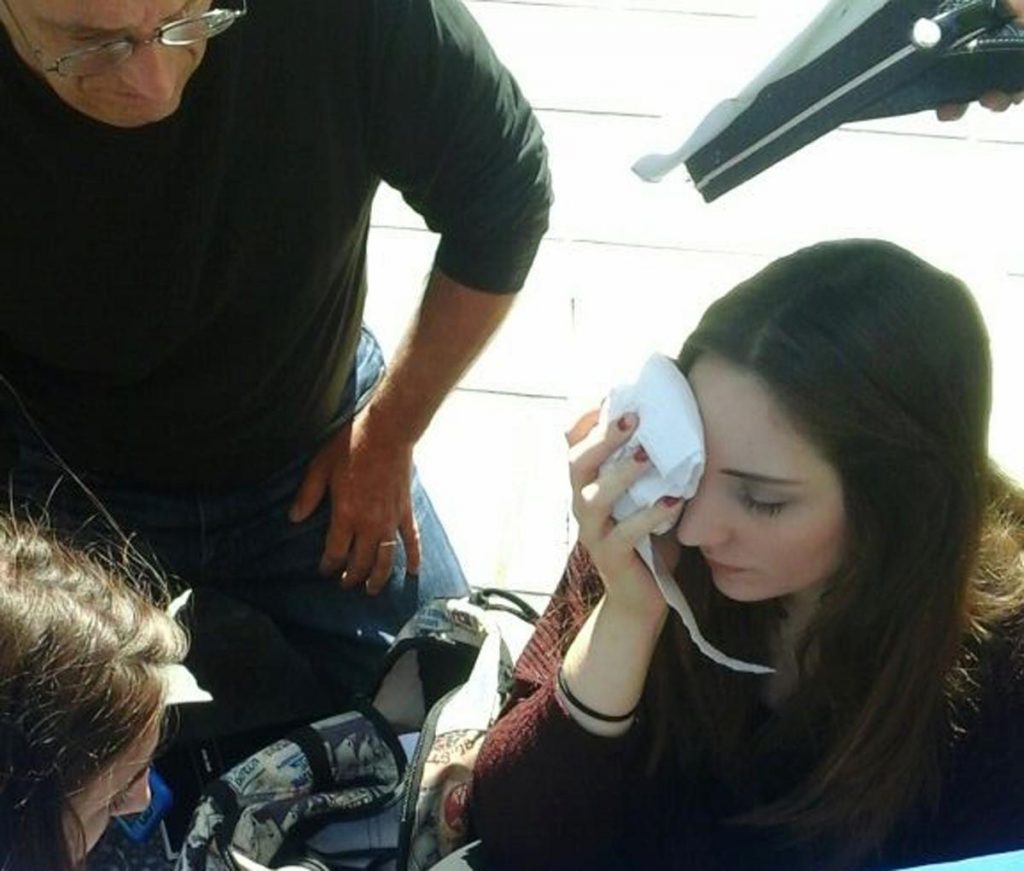 How the Times Square Free Hugs Guy assault underscores the continual aggressive accosting and gouging of tourists at the hands of tips dependent characters.
So much for free hugs and love, a sentiment that 22 year old Canadian tourist Sophie Violene Dauvois can attest to after being socked by Jermaine Himmelstein, 24, otherwise known as the Times Square Free Hugs Guy.
According to a report via abc7, the tourist was walloped by the Times Square Free Hugs Guy after refusing to give Himmelstein a tip after accosting the Ottawa tourist with his brand of love and good energy.
Making her way through the busy Manhattan Theater district, the NYPD told of the tourist taking a picture with Jermaine Himmelstein at his beckoning whilst holding a sign that read, 'free hugs.' Or so Dauvois thought.
After demanding no less than three times that Dauvois give him money, with the woman refusing each time, the Times Square Free Hugs Guy punched her in the face.
The punch led to Davois sustaining a black eye, swelling to the face and some cuts and bruising, along with a visit to the hospital, where she was treated and released.
At the time of the 'free hugs- love session', Himmelstein took off, where he remained at large for four hours before cops took our collective purveyor of free love into custody downtown at Union Square.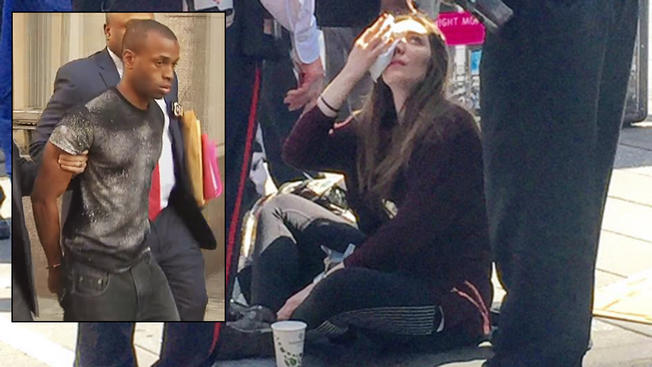 He was holding a sign for "Free Hugs." But instead of hugs, police say he slugged this woman https://t.co/Uvawkvpw5G

— NBC New York (@NBCNewYork) May 12, 2016
A report via the nydailynews tells of Himmelstein being charged with robbery and fraudulent accosting after the Thursday late morning altercation outside a T-Mobile store on Broadway near W. 45th St.
As detectives from Midtown North led Himmelstein from the precinct, they described their captive being nothing but aggressive.
Smile. I've got a free hug for you!
According to NYPD Chief of Department James O'Neill, the Times Square Free Hugs Guy is no stranger to controversy, with as many as 16 prior arrests under his belt since 2012, many for assault. 
Told the Times Square Free Hugs Guy in a New York Times expose in April, 2013: 'I give out free hugs … to make people stay better.'
The incident comes off the heels of a recent initiative by Mayor Bill de Blasio who signed a bill allowing city officials to restrict the movements of tip dependent characters who continue to maintain their aggressive brand of tip for play in traffic free parts of Times Square.
The beating comes as Himmelstein is said to normally make out with $30 an hour ( or $5 per hug) for his brand of good hugs and love.
Isn't it time Times Square Free Hugs Guy gave you a feel good hug too? Or else….
Ottawa woman punched in the face by man offering free hugs in Times Square, New York police say: https://t.co/Dvy3smhao6

— CBC News Alerts (@CBCAlerts) May 13, 2016