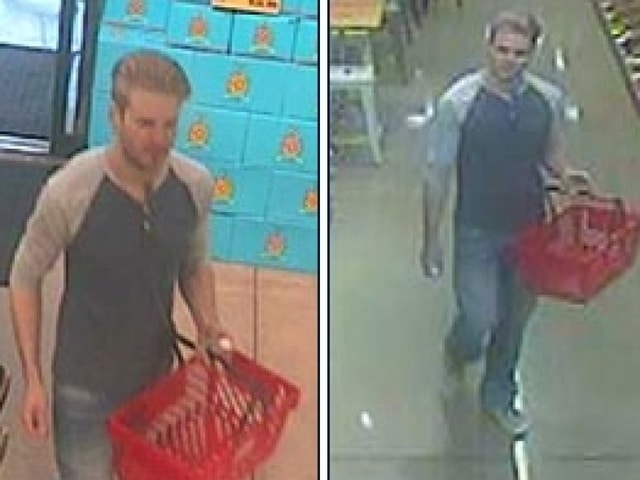 Ann Arbor store food mouse poison spray: What motivated one arrested man to go about poisoning fresh food produce at select stores?
The FBI has arrested an as of yet unnamed suspect who was filmed on surveillance tape sprinkling hand cleaner and mice poison at Ann Arbor, Michigan grocery stores.
A report via abc7 WXYZ tells of official saying the apprehended individual striking at three grocery stores, with fears he may have infiltrated more stores in the region.
Affected stores include the Whole Foods on W. Eisenhower Parkway, the Meijer on Ann Arbor-Saline Road and the Plum Market on North Maple.
Originally, the man was only thought to have contaminated food at the Whole Foods.
Officials say the man, who has reportedly confessed, was identified by tips from the public.
The FBI also says they have identified the substance as a mixture of hand cleaner, water and Tomcat mice poison, which was sprinkled on produce at the stores.
In his confession the suspect said he sprayed the produce within the last two weeks.
The suspect also confessed to having visited other stores in the Ann Arbor area over the last few months.
The FBI is still working with the State of Michigan and Washtenaw County Health Officials to determine the threat to the public.
Samples of the mixture have been sent for further analysis, according to a release from the Michigan Department of Agriculture and Rural Development and the Michigan Department of Health and Human Services.
A report via mlive told of the chemicals used in the mixture as a form of anti-coagulant, similar to those in medicines that have an anti-clotting function. The outlet went on to tell given what's known about the mixture, no adverse health effects were expected for anyone who had ingested it.
Offered Jamie Clover Adams, MDARD director in a release: 'Out of an abundance of caution and to protect public health and food safety, I encourage consumers to dispose of any foods purchased from salad bars, olive bars and ready-to-eat hot and cold food areas from these stores between mid-March and the end of April,'
'Although most of these types of foods may have already been eaten or disposed of, some may still be in refrigerators or freezers.'
Since the man's arrest, commentators on the web have called for the man to be charged with attempted murder, as the actions of a calculating and premeditated individual whilst others have questioned the man's mental well being, while others wonder if the man's actions were necessarily that of a series of co-ordinated attacks or that of an individual seeking attention?
According to FBI spokesperson Jill Washburn no charges have been announced in the case.
Of question, is if there have been reported instances of illness attributable to poisoning in the vicinity?