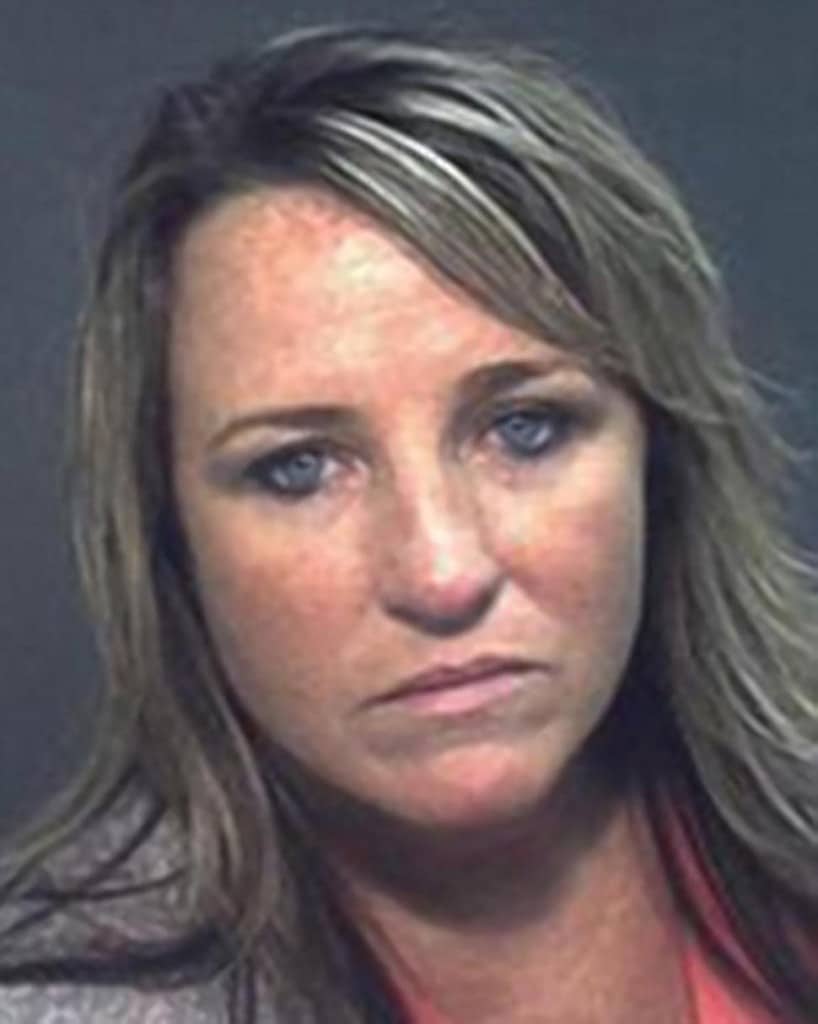 How Stephanie Moore Waddle an incensed Orlando mother let her daughter's cheerleading coach came to express her disgust after her daughter was dropped from the squad.
Making their tabloid debut is Orange County, Orlando Florida mother, Stephanie Moore Waddle who was arrested after punching her daughter's cheerleading coach in the face.
During the reading of battery charges against her, the 44 year old mom denied throwing the punch after an alleged January incident involving cheerleading coach, Felicia Quinones of Timber Creek High School.
According to report via WOFL, things came to a head after Stephanie Moore Waddle's daughter left a cheer competition the evening before after suffering an anxiety attack.  The next day, the 15-year-old student was told she would not compete.
Yes kids, you know where this is going.
Told of the decision to drop her daughter, the outraged mom confronted Quinones (you suppose…?) telling the coach that the teen had been humiliated in public. Indeed.
After berating the coach, our collective hero was asked to leave, according to News 6.
But do you think Stephanie Moore Waddle was going to leave just like that?
Infuriated, the Orlando mom returned to the school 15 minutes later (see it didn't take that long after all…) with her daughter's uniform and slugged the cheerleading coach, according to police reports.
'KAPOW BIXCH!!!'
Quinones said she felt a stinging sensation in her face but did not appear to suffer a serious injury, a police report noted. Stephanie Moore Waddle told News 6 she did not attack the coach, but two bystanders said they saw the punch.
Waddle was charged with battery on a school employee and disturbing a school assembly. She posted bond and was released from jail.