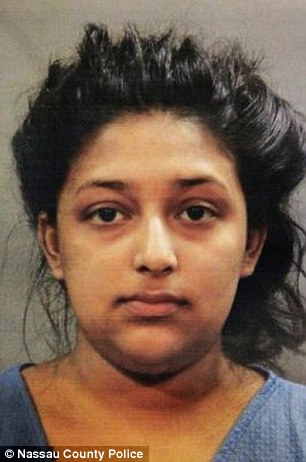 What led to Sharon Seudat declining to tell her family that she was pregnant? How was she able to keep the pregnancy a secret and why didn't she give the baby up alive?
Sharon Seudat a 20 year old Nassau, Long Island woman has been arrested on murder charges after allegedly suffocating her newborn baby and then stuffing the child in a plastic bag.
The woman's arrest told Detective Capt. John Azzata came after officers were called to her home in Glen Head, Thursday morning where they found Seudat bleeding profusely. 
At the time, police were called just after 8 a.m. in response to a call for someone in need of medical assistance at 4 Walnut Street in Glen Head.
Why did Nausheen Rahman throw her newborn baby into Staten Island trash?
A report via nbcnewyork told that her mother and brother had been home when they heard Sharon Seudat screaming in the bedroom. When they walked in, they found her bleeding and called 911.
Detective Azzata later told that it became incumbent to a doctor after been taken to a hospital that the distressed woman had just given birth.
Officers returned to the home, and that's where police found the newborn girl in the backyard.
Told Azzata: 'Upon their arrival they found approximately 20-year-old female with excessive vaginal bleeding.
'That female was transported to a local hospital.'
Adding: 'The ER doctor determined there was a pregnancy involved.'
Sharon Seudat, who hid the pregnancy from her parents, initially denied giving birth.
Investigators found the baby's lifeless body in black plastic bag at the home.
Azzata says the child was born alive and was suffocated.
Police told NBC New York that Seudat's a Nassau Community College student.
Authorities told that the baby's father wasn't in touch with Seudat for some time – and that he didn't know about the pregnancy.
It wasn't immediately clear if she had an attorney who could comment on the allegations.
News of the child's death has provoked commentators on social media to ask why the woman hadn't volunteered to give the baby to a third party, or for adoption or simply seek adoption?
A report via newsday tells New York's Abandoned Infant Protection Act allows parents to abandon a newborn up to 30 days after birth without leaving their names and without fear of prosecution if the baby is left in a safe manner, such as at a hospital or a staffed fire station.
Others also wondered how it was possible the woman's family were unaware that their daughter was unaware and to what degree 'shaming' may have played in the woman's part to hide the baby, even to the point of killing it?
Also of question is why Seudat declined to tell the child's father of her pregnancy and whether he had ever been aware of the woman's pregnancy and whether he would have volunteered to be part of the child's life?
Seudat was expected to be arraigned Saturday.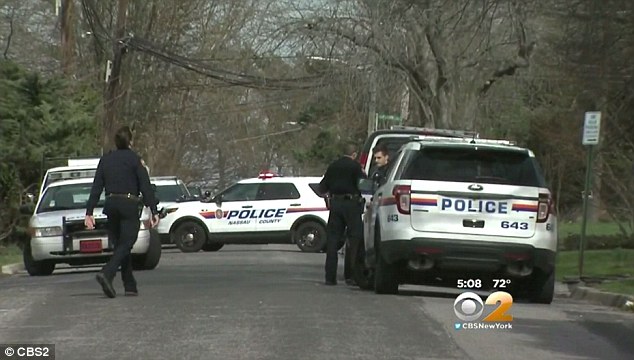 Look at what was in my @timehop! @SpaceJesusBASS hi http://t.co/DSbg9WvgTt pic.twitter.com/qMsyfuLa1X

— Sharon Seudat (@sharonseudat) October 10, 2015
pre birthday selfie ? pic.twitter.com/iHTycLrePp

— Sharon Seudat (@sharonseudat) December 6, 2014