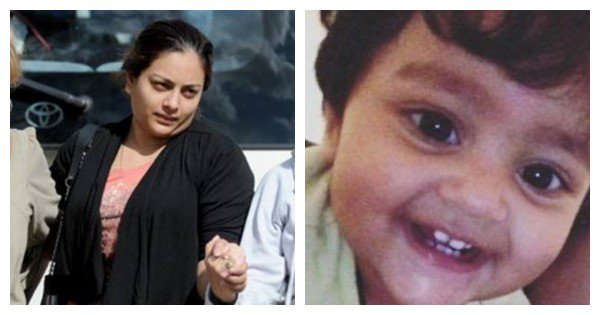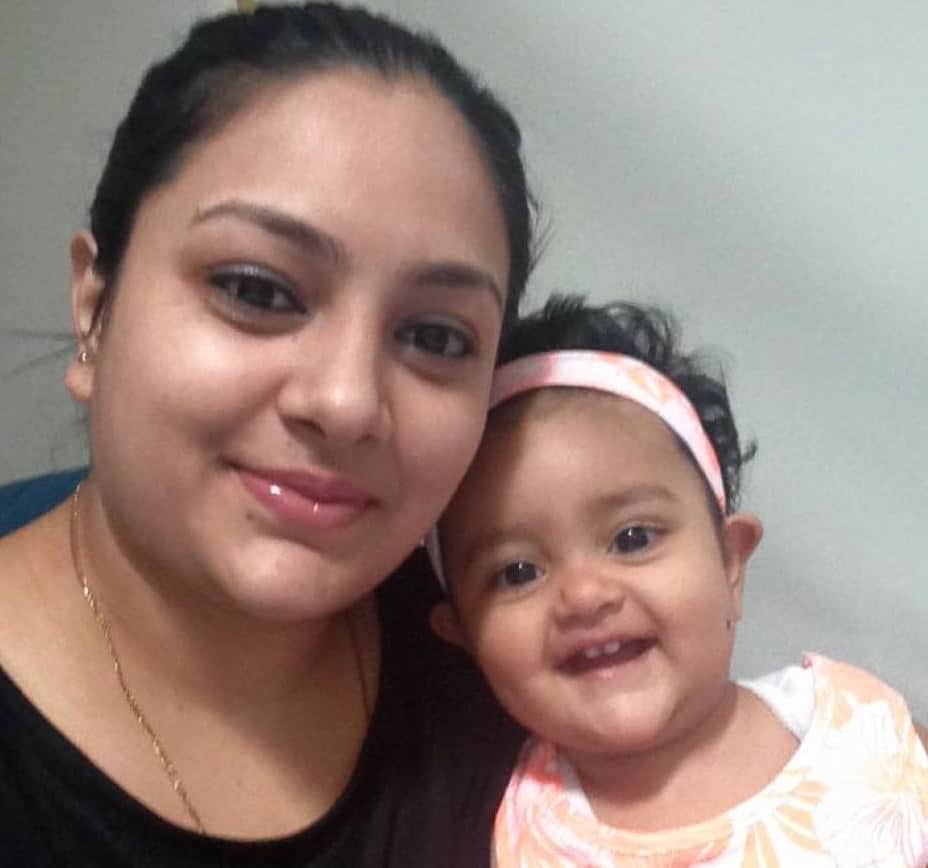 Who killed Sanaya Sahib Melbourne toddler? Was she really abducted and what complicity if any do her parents have? Also how did the toddler suffer a seizure last weekend?
Heidelberg West, Melbourne, Australian authorities have told that an ambulance was called a week before the abduction and murdering of 15 month old toddler, Sanaya Sahib, whose snatched person was found deceased at local Darebin Creek over the weekend.
At the time of the child's disappearance at Melbourne's Olympic Park, Saturday morning, the child's 22 year old mother, Sofina Nikat told of a shoeless African man smelling of alcohol stealing her 15 month old baby daughter as she made her way.
It wasn't until early the following morning that authorities found the lifeless body of Sanaya Sahib 'partially submerged' at a local creek.
A report via news.com.au tells of cops not commenting on what, if anything was captured on CCTV cameras near the park where the abduction took place.
At the time of the purported abduction, the mother told of being pushed to the ground and an unknown 'African' man then running off with her daughter circa 10 am Saturday morning.
According to the mother, she was not able to see the abductor's face, describing the man between 20-30 years old and about 1.8 meters tall.
Despite Sofina Nikate telling of giving chase, she soon returned home with only the stroller where only then she called authorities.
Sofina Nikat: Why I murdered Sanaya Sahib confession
Of note, cops told of no independent witnesses stepping forward to corroborate the mother's account. To date the mother has been kept in an undisclosed location and hasn't been interviewed by homicide squad detectives. Not necessarily understood is if the mother is considered a suspect?
That said, reports tell of the mother being hysterical.
Reacting to Sanaya Sahib's death, Habib Ali, the child's uncle and the brother of Sofina told outside of his home that Sanaya 'didn't deserve' what happened to her.
Reiterated the uncle: 'She's such a cute little kid … I don't know why this happened. Whoever done it, shame on him, he is a coward.'
The uncle went on to tell that Sofina was 'shocked and crying a lot.'
Adding: 'She doesn't know what to do or what's going on, obviously.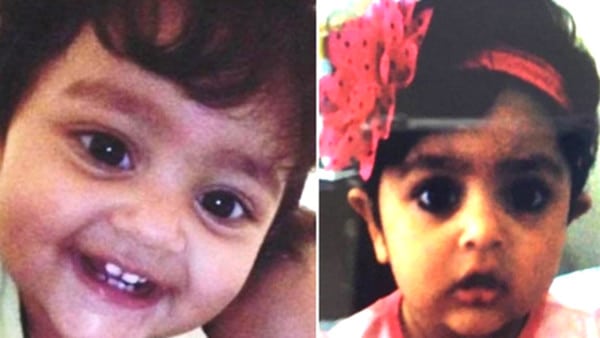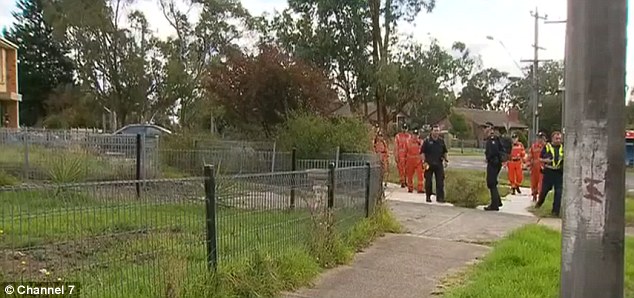 Since discovery of the baby Sanaya Sahib's body, authorities have told that autopsy results show the child dying after she was smothered to death.
Of note, the uncle told of baby Sanaya Sahib prior to be being found dead this weekend being treated by an ambulance for a 'seizure' the week before.
Of question is how and if at all the child's death is related to her having a seizure the prior week? Which is to wonder what brought on the child's seizure and to what degree, if any was the toddler's seizure related in any way to her being abducted a week later?
Detectives scour home of Melbourne toddler Sanaya Sahib who was abducted and killed. @ChristieCooper7 #7News https://t.co/BnXiHTdzAB

— 7 News Sydney (@7NewsSydney) April 11, 2016
It's emerged the toddler who was found dead at the weekend was smothered. #sun7 https://t.co/oBhEH6dmi7

— Sunrise (@sunriseon7) April 11, 2016
According to a report via the Herald Sun, paramedics were called in after Sanaya Sahib had a fit after a lack of oxygen at the family home Sunday prior on April 3rd. What caused the child to experience a 'lack of oxygen' isn't necessarily understood.
Adding fissure are new claims by neighbors and unrevealed sources who told that Sanaya Sahib was raised in a dysfunctional environment and was in close contact with two men facing serious criminal charges in the week before she died.
Homicide detectives now intend to investigate links between the men, who are reportedly close to the family, and who cannot be named for legal reasons, and the toddler's death.
That said a report via the dailymail reveals one of these men is charged with serious domestic violence offenses, including assault with a weapon.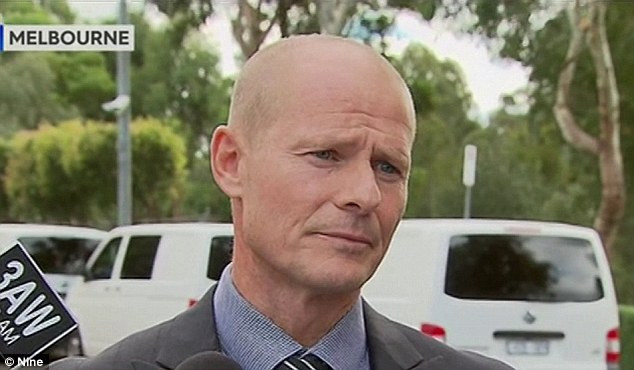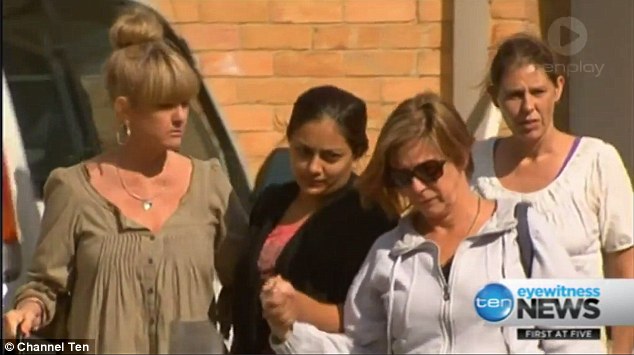 To date detectives told of spending four hours scouring the family home as welfare workers took the child's mother to police, who she was helping with their inquiries. While the mother has not been publicly outed as a suspect, questions remains as to her complicity as CCTV footage failed to show anyone at the time of the alleged abduction running off with Sanaya Sahib.
In the aftermath of the abduction, Detective Senior Sergeant Stuart Bailey said on Sunday it was not known how long the toddler's body had been in the water, and appealed for anyone who saw the incident, the child or her blue and yellow pram to come forward.
Offered Stuart Bailey: 'It is obviously extremely concerning for Victoria Police if this is a random abduction,' 
'But we're not closing off any lines of inquiry.'
It is believed Sanaya and her mother, from Mitcham in Melbourne's east, were staying with family in Heidelberg West near the former 1956 Olympic Village following a separation from the tot's father.
Both parents are said to be extremely distressed and have been helping police.
Not known is if police have questioned the child's father, Sameer Sahib and where the father was at the time of the abduction. Also not necessarily understood is if any tensions existed between Sanaya Sahib's parents and how that may have led to her death?
Victoria Police spokeswoman has since told that no one has been arrested and the investigation is set to continue.
Dead toddler Sanaya grew up in a 'dysfunctional environment'. say neighbours https://t.co/zzXD68gQhN pic.twitter.com/EzQ4qJlsQb

— The Age (@theage) April 11, 2016
@theage is that commemt implying foul play?

— Alli (@AlliC19) April 11, 2016
@AlliC19 @theage Is the mum guilty?

— Paul (@Convo_23) April 11, 2016
@Convo_23 @theage until more evidence comes to light, who knows

— Alli (@AlliC19) April 11, 2016