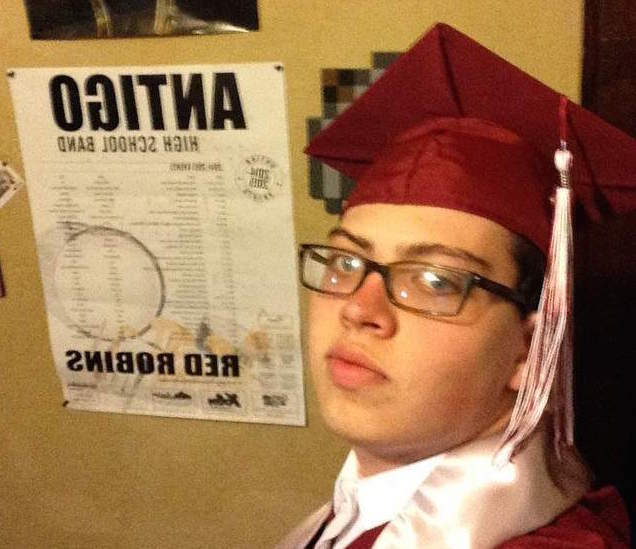 Jakob Wagner Antigo prom gunman had just broken up with student girlfriend and had been relentlessly bullied. Possible motives for shooting?
Classmates have told that Jakob Wagner, 18 the Antigo prom gunman who on Saturday night targeted the Wisconsin school had recently broken up with a student along with having been bullied for 'bad hygiene.'
The Antigo school prom shooting left two students injured, with none life threatening injuries after Wagner started firing from outside the school parameters just on 11pm.
With school officials having called for police presence to coincide with the prom, Antigo police were able to immediately combat the shooter whom they took down as he blasted away.
At the time, the Antigo prom gunman was taken to hospital after sustaining injuries but soon died circa 1am after threatening to enter the school hall with a loaded shotgun rifle.
Antigo Police told that Wagner was taken down by a single police officer after responding to a student and his date being indiscriminately shot at. Both suffered gunshot wounds to the legs.
The latest disclosures comes despite police maintaining they have yet to necessarily understand what motivated Jakob Wagner to go on his shooting spree.
A report via Wausau Daily Herald tells of classmates describing the former student as a 'nice guy' with an angry streak and interest in guns.
Another student told of Wagner being bullied 'a lot', with students teasing him and ganging up on him, in part because of his poor hygiene.
'Ever since we were younger, he was one of the kids you kind of watched out for,' Emily Fisher, 19, told the paper.
'If someone was going to shoot the school, we thought it was going to be him.'
She noted that Wagner often talked about guns and made replicas of them for art classes.
Another former classmate, Dylan Dewey, told NBC News that Wagner was dating a girl from Antigo High School, but they recently broke up.
What had led to the break up wasn't necessarily understood.
Wagner, an honor roll student, said on his social media accounts he graduated from Antigo last year. But former classmates said he failed to graduate with his class and was still working on his diploma.
On his Instagram, Wagner posted several photos from the past year showing him participating in marching band activities for the school. He also uploaded a photo of an airsoft rifle, and several pictures with his girlfriend at the time.
Authorities have not said if Wagner targeted anyone in his shooting. The two victims,  a female from out of state, and a male who brought her to the prom, were treated for non-life-threatening wounds.
A report via wsaw told that Antigo Police intend to have a press conference at 2pm Monday as school resumed today.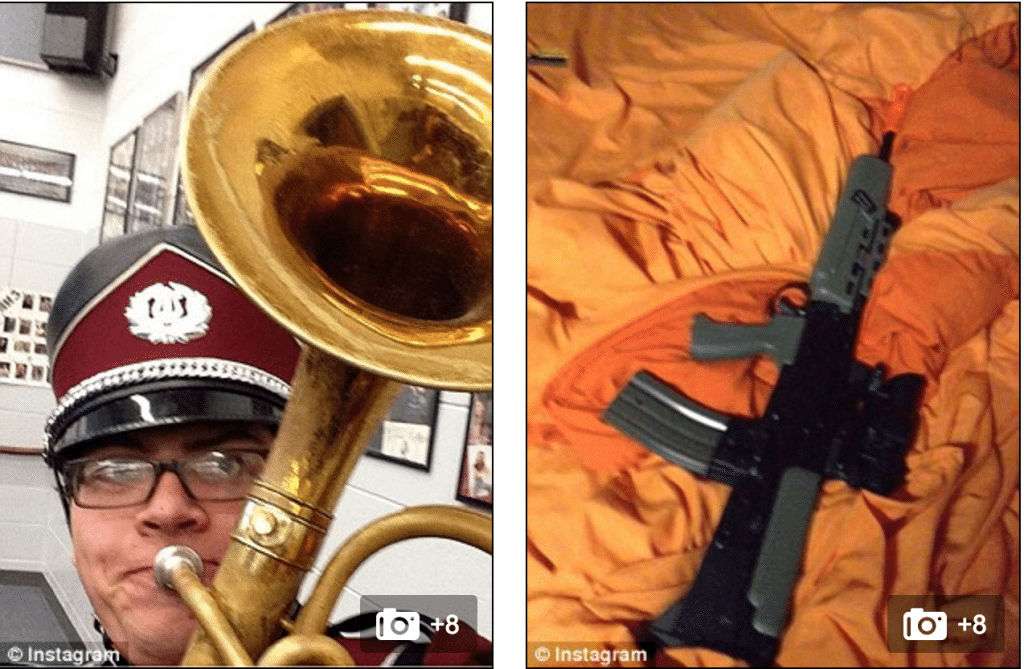 #Antigo School District releases statement #wsaw pic.twitter.com/Gh2fUu5jhB

— Matthew Simon (@Matthew_WSAW) April 24, 2016
My comments on the #Antigo high school shooting. pic.twitter.com/Jgf3KijvJj

— Sean Duffy (@RepSeanDuffy) April 24, 2016