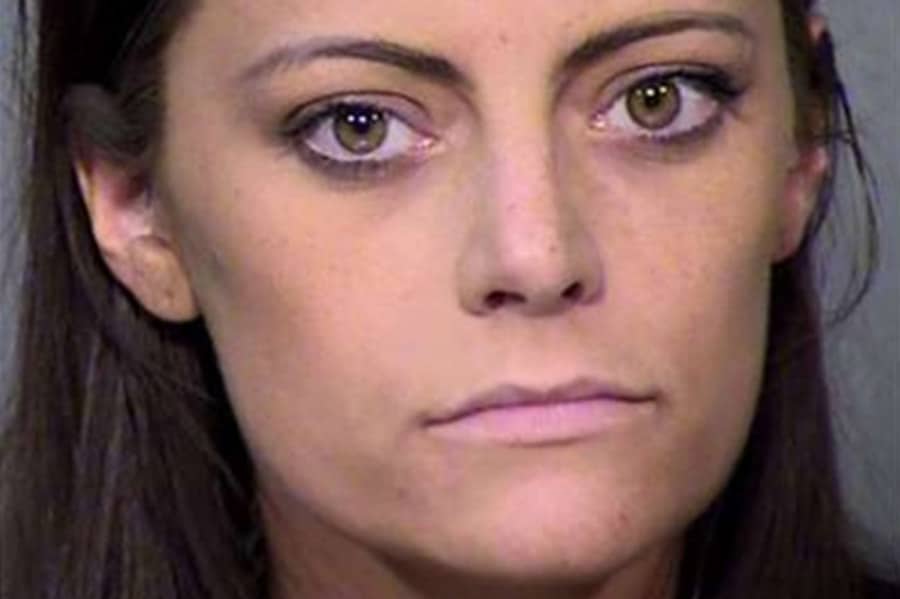 Chalice Zeitner guilty: How an Arizona woman played a high art con game which saw her abusing the trust of friends and the state.
Chalice Zeitner a 29 year old Arizona woman accused of receiving a free late term abortion from the state after faking cancer was found guilty on all charges levied against her on Monday.
The guilty verdict comes after Chalice Zeitner was charged in May with with theft, fraud, forgery and identity theft after sheriff's deputies and FBI agents found her in Georgia living under the assumed name Al Serkez.
In a statement released by Arizona Attorney General Mark Brnovich, a jury found the accused woman guilty on all counts Monday, with sentencing to be administered in May.
The ruling comes as Zeitner is slated to stand trial next month on separate allegations that she defrauded military veterans' charities out of tens of thousands of dollars. Prosecutors said she spent $25,000 using the credit card information of a charity founder and his family and received more than $10,000 by pretending to organize a Washington, D.C., fundraising event.
Despite promising to return a portion of funds collected from gala sales, prosecutors told the ill gotten money was spent on 'personal expenses.' Define personal?
Zeitner's May 12, 2015 arrest in Columbia County, Ga., and extradition back to Arizona to face charges, came about five years after investigators said Chalice Zeitner told her obstetrician she needed treatment for cancerous tumors.
Zeitner, then a member of the state's Medicaid system, took advantage of laws providing state coverage for abortions if the life of a mother is endangered. In all, prosecutors told of Chalice Zeitner defrauding Arizona state to the tune of $6000 in fabricated medical expenses, which she'd passed off.
Along with conning the state, prosecutors told of the woman also conning her then boyfriend, telling him he had made her pregnant, and that she 'desperately' needed funds to get an abortion. Funds which the man attained by hitting up close family, friends and co-workers along with holding a charity on Zeitner's behalf.
According to prosecutor claims, doctors at a Phoenix hospital terminated the woman's pregnancy on April 8, 2010, after Chalice Zeitner claimed her 22-week-old fetus had been exposed to radiation treatment for stage IV cancer in her abdomen and lower spine.
Matters came to a head when the physician Chalice Zeitner listed as her cancer treating doctor said he'd never met Zeitner or treated her for cancer.
A doctor later discovered during a C-section for a subsequent pregnancy that Zeitner having no signs of cancer.
Of question is why aborting medics declined to check to see if the woman had indeed incurred cancer before moving forward?
At the time of her arrest, Chalice Zeitner pleaded not guilty, her attorney claiming Zeitner 'really thought' she was sick at the time according to a report via KPHO-TV.
The cancer she was accused of faking, sarcoma, involves tumors of the body's bones and connective tissues, according to the Sarcoma Alliance. Soft-tissue sarcomas kill around 3,900 people each year in the U.S.  
In a separate scheme, (busy, busy…) Zeitner faces eight felony charges, including fraud, money laundering, theft and identity theft. A grand jury indicted her Aug. 17 while she was already in jail.