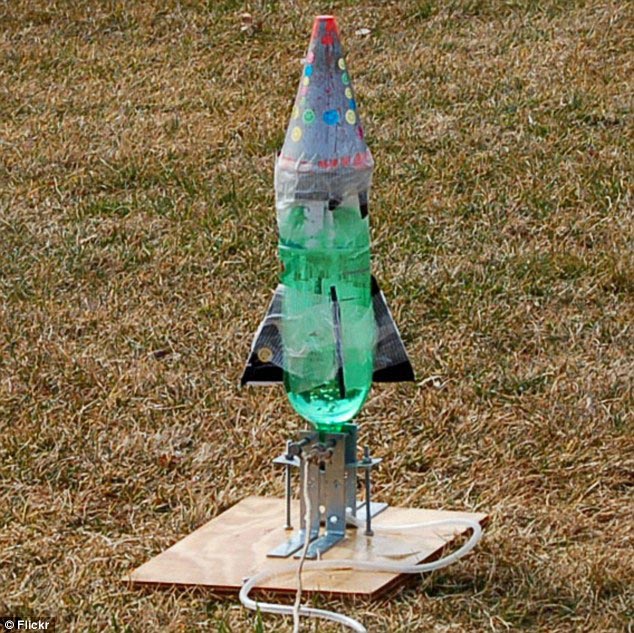 How Bernard Moon a straight A science physics student came to die in his efforts to excel in a rocket science project.
Bernard Moon, 18, an aspiring Thousand Oaks, California engineer is dead and his 17 year old friend injured after a model rocket the students were working on for a school physics project exploded.
The explosion came whilst the straight A grade high school seniors had been experimenting with 'some sort of chemical combination' Monday night, at Madrona Elementary School when the science project suddenly became deadly.
A report via the Thousand Oaks Acorn states that the pair had put the project together for an AP Physics class at Thousand Oaks High School.
At the time of the explosion, Bernard Moon and his helper were unsupervised.
Of question is if school authorities were aware what the pair were up to and if they had been given permission to carry on their school project?
The student's death comes just two months before the aspiring engineer was scheduled to graduate. At the time he had been interviewing with colleges, including Brown.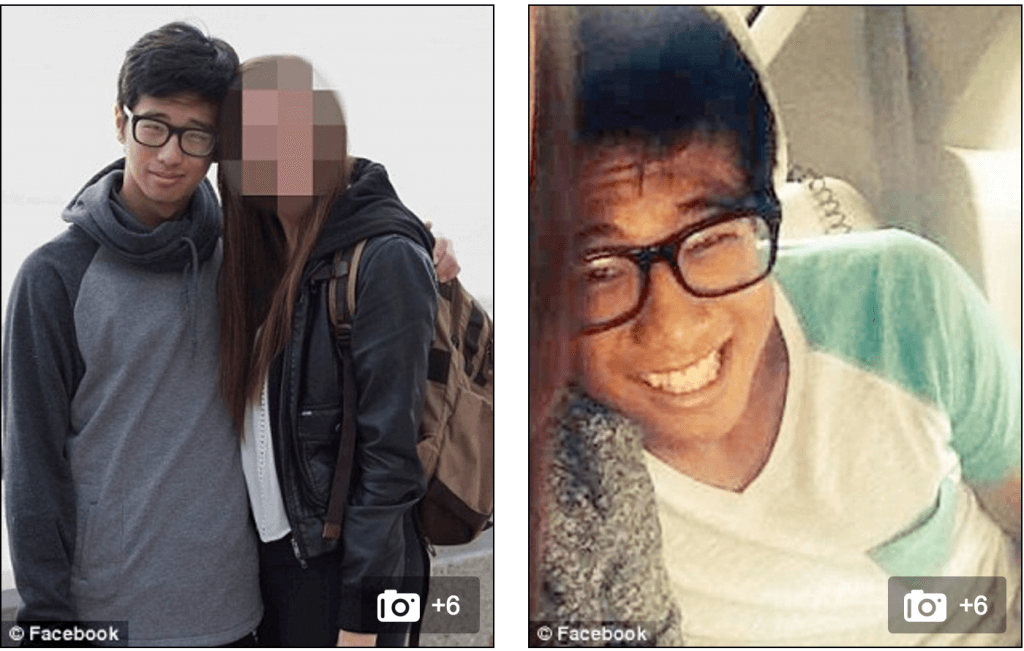 Alarm of the project going awry came after witnesses told of hearing a loud bang and a school janitor calling 911.
Upon hearing the explosion, Katie Elias and a fellow Girl scout parent who were at the school courtyard rushed to the injured boys side. 
Told Elias: 'We started doing CPR as soon as we heard the sirens . . . there was a little bit of a pulse. … She was holding his neck. She didn't want to let go of his neck because he was bleeding so bad,'
The two students were transported to the hospital, with Bernard Moon shortly dying of his injuries.
Whilst also critically injured, the unnamed fellow injured senior is now expected to survive his injuries.
A report via the Ventura County Star quoted Ventura County sheriff's Capt. Garo Kuredjian who said the two high school seniors were experimenting with 'some sort of chemical combination' before the accidental blast in the courtyard of their neighborhood elementary school.
On Tuesday, Kuredjian announced that the fuel that the seniors had used wasn't propane as originally thought. It is not necessarily known what accelerator the seniors had been using at the time of the blast.
Investigators have since told of their attempts to determine the size and shape of the rocket, which blew apart.
Further reports tell that the rocket project hadn't been sanctioned by Madrona Elementary and the high-schoolers likely were using the courtyard because it was an open space. 
A report via the Los Angeles Times notes that bottle rockets are normally launched by using a pump and air pressure, but sometimes other chemicals and gases can be added – creating a more dangerous reaction.  
Of question is if the pair had tried to get the rocket to take off beforehand?
In the aftermath of Bernard Moon's death, tributes flooded social media.
Wrote William Kim, a friend who attended summer camp with him on Facebook: 'It's been only about 9 months since I have known Bernard, but I can tell you without a doubt that he was one of the most caring, intelligent, and charismatic individuals I have ever met. He had such a bright future ahead of him in college. … Guys, even if you don't know who Bernard is, please include him in your prayers and please, don't risk doing anything stupid during this time of the year. We still have a long life ahead of us. Also, don't take your friends for granted guys. You never know when they will leave.'
Wrote another: 'Such a brilliant mind with such a bright future. My thoughts are with the family. Rest in peace.'
Told Dylan Rabin: 'Bernard Moon was a great guy on and off the tennis court. It's unfortunate to see someone die so young.' 
Another person wrote: 'Sad night. Bernard Moon, an AP physics classmate of my daughters, both interviewed for Brown together, died. Making a btl rocket for school.'
Thousand Oaks High School released a statement on Twitter saying: 'Our hearts are broken. But the bonds of faculty, staff, & students will bring healing. Thank you to all for your support at this time.' 
In his middle school yearbook, Bernard Moon had written about wanting to become an electrical engineer. 
I'll miss you so much Bernard ❤️ pic.twitter.com/CB9FwN7IUq

— ברק (@brandonpritz1) April 5, 2016
Along with being a star tennis player, Bernard Moon also took part in the local Rotary Youth Leadership Awards and went to Boys State summer camp. A friend said on Facebook that he had been accepted by the University of California-Berkeley.
The elementary school was closed on Tuesday as the investigation into how the explosion happened continued as friends and fellow school pupils Tuesday night were set to attend a memorial service for Bernard Moon at Holy Trinity Lutheran Church.
Always wanted to be an engineer. Rest In Peace ??? pic.twitter.com/notr3YzrJo

— morgo (@morgo_k) April 5, 2016
A makeshift memorial has been set up for Bernard Moon at Madrona with flowers and messages of condolence pic.twitter.com/YqpKk1KU8E

— Andy T. Nguyen (@Andy_Truc) April 6, 2016