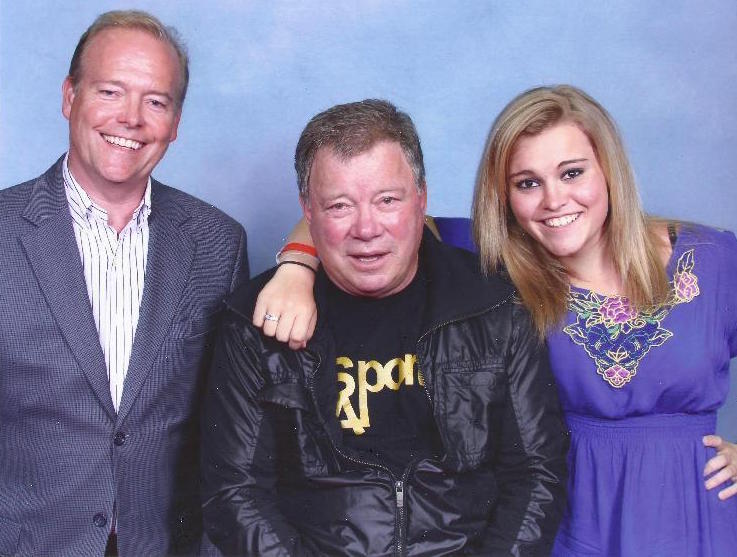 Is William Shatner Peter Sloan's father? Will Star Trek acting legend agree to submit to a DNA test in a newly launched paternity suit against him?
William Shatner has been forced to go back into combat zone after being sued to the tune of $170 million by a local radio host, Peter Sloan who is claiming that he is the Star Trek acting legend's son.
The paternity claim suit according to a report via pagesix was filed in Florida demanding Shatner to submit to a DNA test and cease claiming he isn't his father.
According to the 59 year old Peter Sloan, a NYC native who has lived in Tampa, Florida since 2010, his late Canadian actress mother, Kathy McNeil had a a brief affair with Captain Kirk in Toronto, where he was conceived before the woman gave him up for adoption at 5 days old.
In turn, Shatner, 85, denies Sloan is his son, insisting the local radio host is trying to 'unfairly live long and prosper' from the connection.
In the lawsuit, filed in Tampa, Fla., Sloan states he met with the actor on the set of "T.J. Hooker" in 1984 with Shatner initially 'admitting he was the plaintiff's father.'
Yet a week later, Sloane was allegedly contacted by a rep for Shatner, who said he was 'totally denying paternity at this point,' and added, 'Don't go public . . . [as it] could be horrendous for [Shatner],' who refused a DNA test.
But it gets better, weirder, kookier and at this point maybe Captain Kirk ought to submit to a paternity test.
After Sloan surprised Shatner at a meet-and-greet, registered the Web domain petershatner.com and began a local CBS radio show in 2011 under the name Peter Shatner, Sloane got a letter from Shatner's lawyer, Erik Hyman, saying his actions were highly illogical.
Told the letter in part: 'Bill . . . confirmed to me once again that he is not your father. There have been many people over the years who have claimed to be his children or other relatives.'
Adding: 'He is an incredibly busy, 80-year-old man, and is not interested in spending time discussing this issue with you." Hyman didn't comment last night.'
Sloan alleges in filed papers that reps for Shatner had succeeded in getting Twitter to shut down his feed, and IMDb Pro to take down a page about a movie he was working on.
Kids do you suppose William Shatner has got something he is desperately trying to hide or protect himself from?
Told the wannabe son via pagesix: I am William Shatner's son, and I just wish he would acknowledge me.'
A wish that William Shatner is unlikely to accede to anytime soon. If ever. And if Shatner is unlucky the court will have to agree that the paternity claim has merit. With one blog on the web telling, 'not just every filing is assessed to have legal standing.'
Offered Shatter's rep, Cherry Hepburn via tbo in previous rebuttals: 'Mr. Shatner has 3 lovely daughters but NO son,'
'This person has fraudulently portrayed himself as Mr. Shatner's son for years.'
Of question is if William Shatner is legally required to submit to a paternity test and what the Star Trek legend will do next to get out of having to do anything of the sort, just in case of course he happens to be Peter Sloan's father. Indeed.