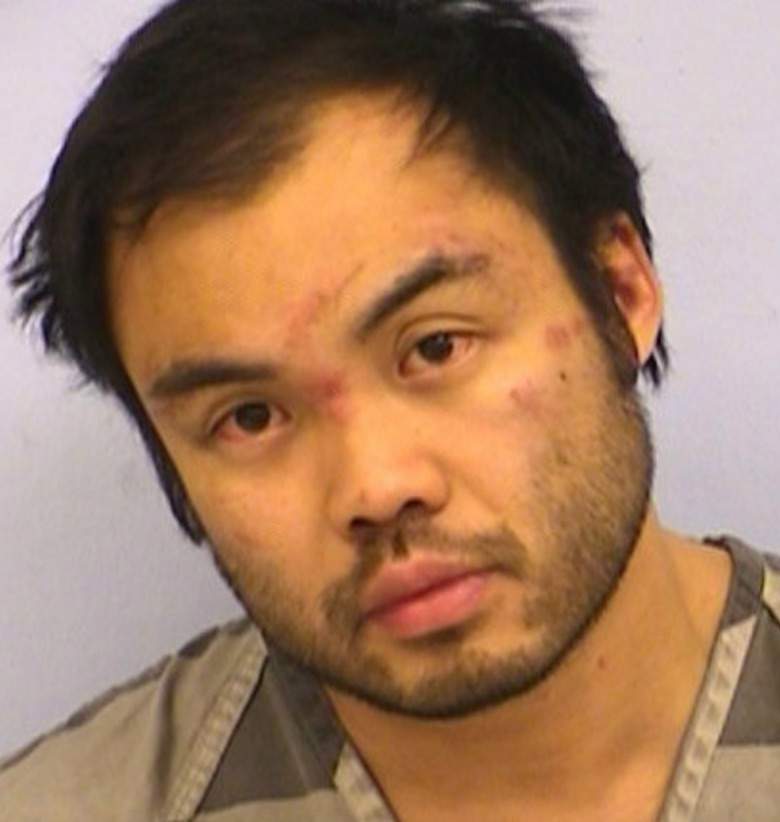 Paul Qui: 'How my cooking and naughty tryst got out of hand after I was caught manhandling my girlfriend and other funny stories.'
Paul Qui a former Texas top chef winner has been arrested after assaulting his girlfriend in Austin during a drug fueled binge.
Calls for the 31 year old man's arrest came after a drug fueled party geared towards group sex spun wildly out of control, with Qui taking exception after one man began flirting with his girlfriend, Stephanie Rodriguez.
A police report describes upon arriving at the Qui restaurant owner's apartment of hearing screams coming from inside. When Paul Qui opened the door, cops noted the man having 'blood all over his face, arms, legs and clothing.'
Brief pause. How come I don't get invited to parties like these?
According to a report via KXAN, the Top Chef's season 9 winner and his partner allegedly agreed to have 'group sex' with a group of his friends, with the chef becoming enraged when his friends began to flirt with his girlfriend.
Arresting officers told that they 'could see a fresh cut on her right forearm and bruising on her upper arms from Qui grabbing on her and throwing her around the apartment', adding that the right side of her jaw was 'slightly puffy and swollen'.
Relenting, the girlfriend told police that Qui was 'very controlling and extremely jealous'.
A subsequent police report noted tensions escalating following a night of binging on "Xanax, cocaine, marijuana and booze."
Wipe the blood of my lapel.
But never mind. Time to make amends. Maybe even grill a winning rack of lambs?
The milieu led to Paul Qui being charged with unlawful restraint, and assault causing bodily injury to a family member.
Following posting $20,000 bond, Qui was released later that day.
Following the incident, the celeb chef released a statement confirming that he will be completing a stint in rehab.
Told a released statement: 'I will be checking myself into a treatment facility in the coming days and I am appreciative of the support of my family, friends and partners. Thank you for respecting my privacy.'
The fracas comes after a statement the top chef once made to Vice last year, in which he told of once having been a drug dealer, but was so bad at it he decided to become a chef instead. Indeed.