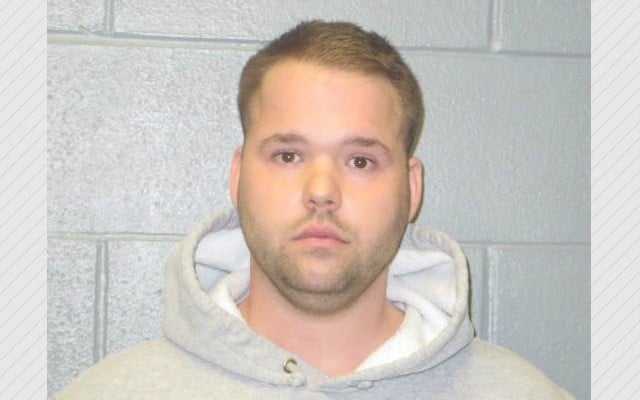 What led to Jason Kozan a former neighbor terrorizing an elderly neighbor for over a year with 100 instances of throwing eggs at the family home?
Jason Kozan an Ohio man has been arrested and charged with vandalism after being revealed as the mystery egg thrower which over the course of one year saw him barrage his neighbor's home with over 100 pelted eggs.
According to a report via the Cleveland.com, 85 year old neighbor Albert Clemens told how the attack which started in May 2014 and ended in June 2015 (once Jason E. Kozan moved away) had kept him and his family on edge.
In describing the ongoing assault at the hands of the mystery egg thrower, Clemens told of his family home being pelted with eggs several times per week.
Things would get worse when ever there was nice weather, leading to his home mysteriously being pelted with about 'five or six' eggs which would 'almost invariably hit the front door.'
In a report via the Cleveland Plain Dealer, Clemens describes having bought the family home as a newly wed more than 60 years ago and though his wife has since passed away, Clemens still lives there with his 49-year-old daughter and 51-year-old son.
He said the attacks would always happen after dark and last around 10 minutes each.
Clemens also told of the mystery culprit throwing produce and canned goods at his home. 
The damage caused by the egging at the hands of Jason Kozan has since been estimated to be more than $5,000. 
Detectives haven't identified a motive for the eggings. Police say they largely stopped once Kozan moved away.
Kozan came to eventually be caught out after authorities obtained a warrant to search his former home where they subsequently found evidence which they presented to a prosecutor who decided to file charges.
Offered Euclid Lt. Mike Knack via  FOX8: 'When someone robs a bank, it's financial; when someone kills a lover it's emotional,'
'We just don't know why someone would spend so much time throwing eggs at a house.' 
Investigators launched a lengthy investigation that included undercover stakeouts, neighborhood canvassing and testing of eggshells at a crime lab. 
They also installed a surveillance camera on the house. 
Kozan had no attorney on record with Euclid Municipal Court. His bond was set at $2,000. 
Police say a Cuyahoga County grand jury will review the case for possible indictment.