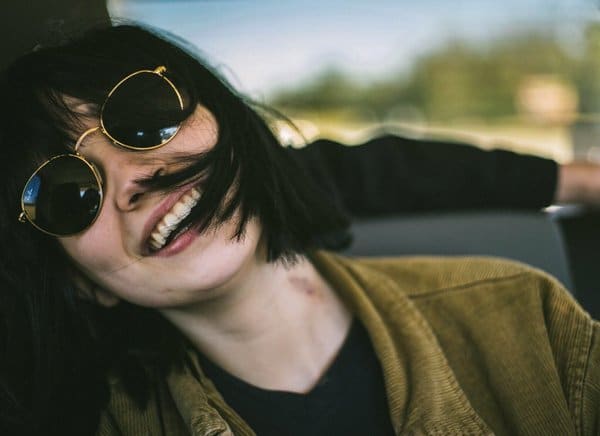 Emma Greer DiBiase: How a social media star came to inspire a legion of followers with her bravery and determination.
Vine star Emma Greer DiBiase has died at the age of 16 after a long battle with cancer. The social media star reportedly passed away on Easter Sunday in North Carolina.
The Vine Star's death follows a protracted battle with Stage IV Alveolar Rhabdomyosarcoma that lasted for over two years, during which time Emma Greer had updated her 91 000 followers on twitter along with her 100 000 instagram followers with her progress.
Tweeted the teen who went on to inspire thousands with her bravery just ten days prior to her death on March 18th: 'I had the option to go home! I am now home on hospice care. I may go back to the patient care though. This is just an update!"
News of Emma's passing was confirmed by friend Walker Bankson on Facebook.
Wrote Bankon: 'Among many unforgettable experiences with you, one stands out: we were sitting in your hospital bed at UNC shortly after you were told that your days remaining on this earth would be limited to weeks. michael and i were bawling in your arms but you wiped the tears from my face and looked at me and said "everything's going to be alright. whenever i'm not here, hold your left hand like this and my hand will be there always.'
Adding: 'the amount of strength, beauty, and talent that emma greer held genuinely seems otherworldly and i know she's watching and ridiculing my and each of my friends' movements from above. I love you more than you will ever know, EGD.'
Since Emma Greer DiBiase's death on East Sunday, an avalanche of support and commiseration has followed on social media, with fellow internet star Alex Ramos taking to twitter to acknowledge Emma Greer.
Tweeted other celebrities following news of Emma's death.
'Heart broken to hear the news about Emma Greer,' wrote Andrea Russett. 'Heaven gained a beautiful angel.'
Tweeted Anthony Quintal, aka LOHANANTHONY, 'Rest in peace @emgreerie… thank you for effortlessly bringing nothing but positivity into my life. the sun will forever shine for you.'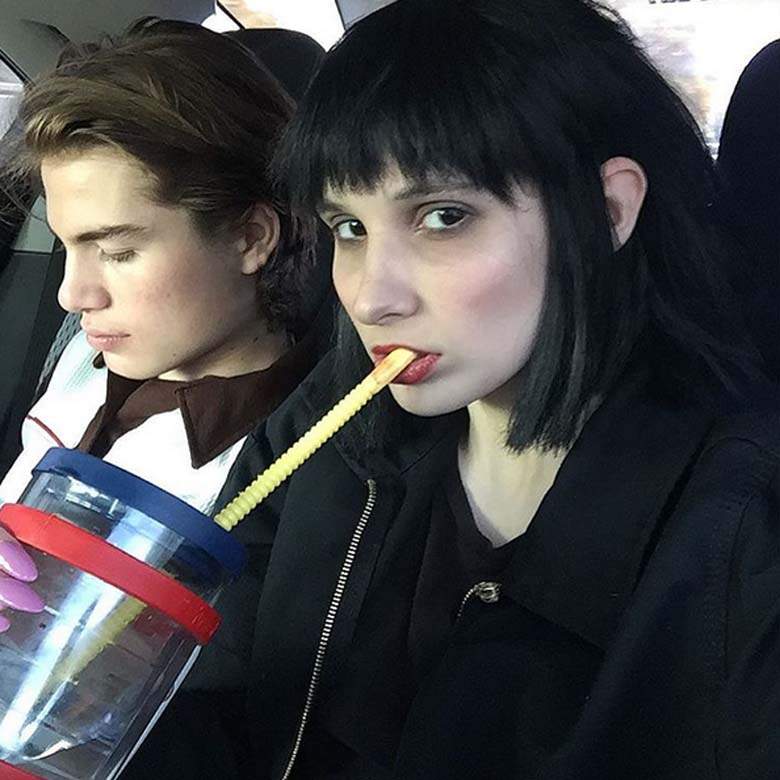 Prior to her death, Emma Greer had became a viral sensation for her positive attitude despite her debilitating illness. She was diagnosed with Stage 4 Alveolar Rhabdomyosarcoma in October 2013. When asked two months later how she stayed so positive, she replied, 'I just remember that everything is okay, and  I will be healed and healthy with time.'
A report via hollywoodtake told how a tumor in Emma's abdomen was inoperable, leading to the Vine Star beginning a rigorous chemotherapy treatment.
During a 2014 interview, she described what it was like to be diagnosed with cancer at such a young age saying, 'It was actually a few months ago, and my first reaction was like "Wow, I of all people have this. Because you usually think, "Oh, I'll never get cancer that's crazy." Now, I'm sitting her like, "Holy crap, I have cancer." I never really thought much of it when my doctor told me, but I got sad a few days later. I was diagnosed with stage Alevolar Rhabdomyosarcoma.'
She told of inspiring others saying, 'Just try to stay positive, and to smile. Always smile.'
Hope ur all doin well! Smiles from me (⌒-⌒; ) ❤️ pic.twitter.com/gNA91lTBai

— emma greer (@emgreerie) February 20, 2016
Declared cancer-free in 2014, the illness nevertheless returned last April. By January a facebook post revealed a scan showing the tumors spread to the bone on her spinal cord and a lymph node near her heart.  
Late last month, Greer confirmed that she had been given between three weeks and three months to live. And she had recently tweeted about starting hospice care.
Prior to Emma Greer's death, a benefit concert was held in her honor in North Carolina this month. A buffet luncheon fundraiser was also held at a pizza restaurant on March 16.
News of Emma Greer DiBiase's death has since led to an outpouring of commiseration and camaraderie the world over, celebrating the Vine Star's courage along with paying tribute to the brave teen. 
keepin u guys updated pic.twitter.com/xSOqdUseRI

— lucas (@boysru1ee) February 29, 2016
I love you em pic.twitter.com/hFOcfsuLHt

— lucas (@boysru1ee) March 27, 2016
Through grieving you learn more about yourself than you could ever even imagine

— lucas (@boysru1ee) March 27, 2016
Rip Emma Greer, such a beautiful smile ❤️❤️❤️ ily pic.twitter.com/nD7QWIR7RP

— maggie (@magswhiteford) March 27, 2016
i love her so much. rip emma greer ❤️❤️❤️❤️???????? https://t.co/v0wNfbSe5G

— Tiffany Green (@TiffanyGreennn) March 27, 2016
? what a pretty pretty baby. https://t.co/XDz8ezLw6F

— nevada (@nevtvylor) March 27, 2016