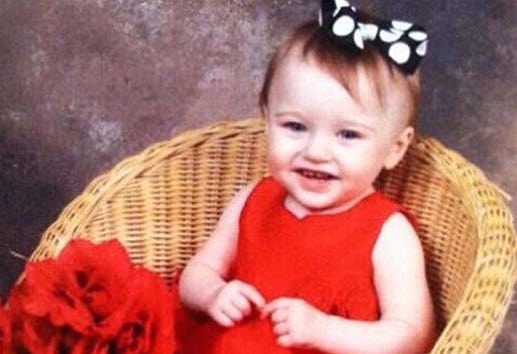 How did Andrea Dusha and Michael Wright Jr come to let their toddler daughter die? A case of willful intent? Negligence or caught up in deep addiction?
A Pennsylvania community is struggling to understand how Uniontown, Fayette County parents, Andrea Elise Dusha, 26 and Michael Lynn Wright Jr, 32 came to starve their two year old daughter to death.
At the time of 2 year old Lydia Wright's death, the child weighed a mere ten pounds. A healthy two year old should weigh anywhere between 28 to 30 pounds.
How or why the daughter was allowed to starve is yet to be understood, with some wondering if the parents intentionally chose to not feed the toddler?
Since charged with homicide, the baby infant's death according to an arrest affidavit came after Lydia's parents left the baby girl unaccounted for in a car seat for 13 hours outside their home.
By the time Dusha sought to check up on her daughter it was to late with the child having died of dehydration and malnutrition according to an autopsy report prepared by Forensic pathologist Dr. Cyril Wecht.
How or why Andrea Dusha and Michael Wright Jr left their baby daughter unaccounted for 13 hours is yet to necessarily be understood.
Since charged with criminal homicide, endangering the welfare of a child along with reckless endangerment the pair have been held in custody without bond.
According to court documents, Lydia Wright was left in her car seat overnight, from 9pm on February 23 until 10.30am the following morning.
When her mother checked on her, she tried to get her to drink a mixture of water, Gatorade and Pedialyte only to see foam coming from the toddler's nose and mouth as her eyes rolled back in her head.
Rushing the child, who had also stopped breathing, to a nearby hospital, the toddler was pronounced dead.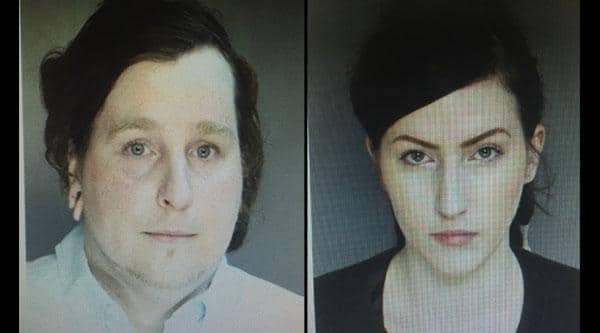 When officers arrived at the family's home, they discovered the couple along with their two other children had been living without water or sewage services.
Investigators also found bottles of urine and dirty diapers, unwashed dishes, tables and counters, and a toilet filled with feces.
During investigations, police came across a syringe with numerous open prescription pill bottles in the bathroom.
To date the couple have not been charged with using illegal drugs.
Of note, a report via wtae tells of caseworkers having taken the couple's other two children into custody.
Of question is to what degree Fayatte County case workers were privy to the diabolical state at the family home and what measures if any were taken?
Andrea Dusha and Michael Wright Jr face a preliminary hearing March 29. 
Andrea Dusha is escorted to a police car after the DA announced homicide charges in her daughter's death. #hsutn pic.twitter.com/wKMKVA7zQt

— Herald-Standard (@hsuniontown) March 17, 2016
BREAKING: Father of 23-month-old Lydia Wright taken into custody in her death – he will be charged #WTAE pic.twitter.com/PenSXgW2fQ

— Ashlie Hardway (@AshlieWTAE) March 17, 2016